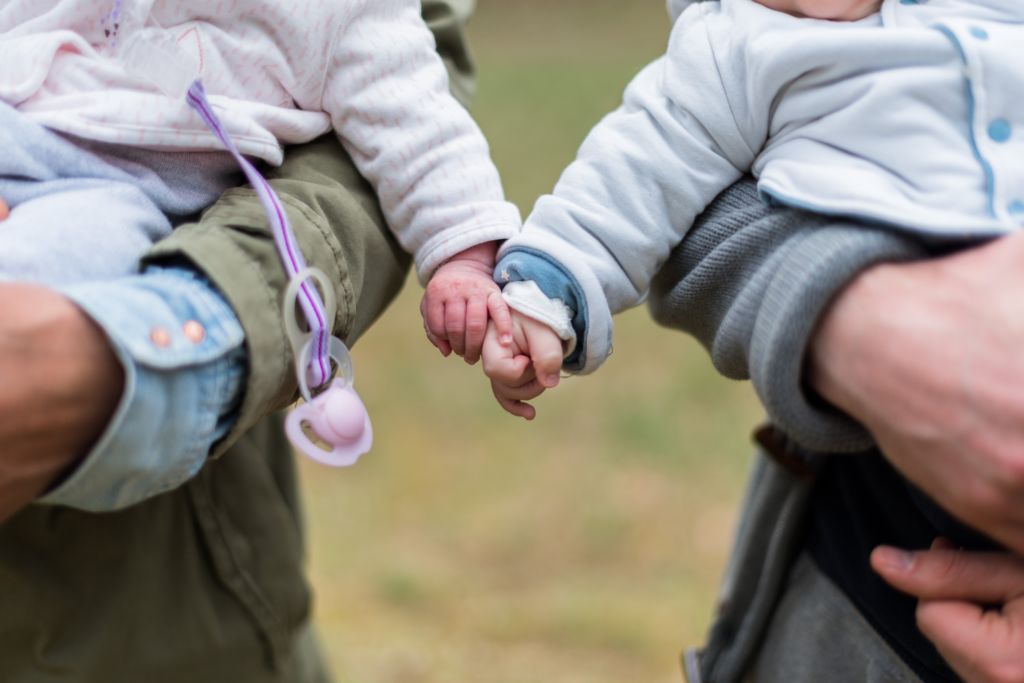 Most parents probably don't think about hiring a doula if they aren't pregnant. They think of a birth doula only supporting a laboring mother, but that couldn't be farther from reality. Birth doulas can support any parent. Postpartum doulas can support adoptive families by helping them to prepare for baby's arrival and in-home after baby arrives. There are so many ways doulas can support families that are adopting!
At Gold Coast we are focused on educating parents. We offer several prenatal and postnatal classes to help new parents navigate this new territory. We offer a Newborn Survival class that goes over essentials of surviving those first few weeks and months home with your baby. Real life scenarios and raw topics are discussed to help parents feel confident in their roles.
We also offer a Prenatal Stress class. This is designed for any parent, pregnant or adopting, to understand the affects that stress has on a developing child's brain, not just throughout pregnancy but through their growing years as well.
Infant Massage is a great way for adoptive parents to bond with a new baby. Our instructor offers classes as well as private in-home instruction. Another great way to bond is babywearing. We have a certified babywearing expert that does in-home instruction and can show you how to safely use your carrier(s).
For parents that might be bringing multiples home (twins or even triplets) we offer a Preparing for Multiples class, and we have a postpartum doula that is a mother of twins herself. Her in-home support, expertise, tips, and tricks are invaluable!
If grandparents will be primary care givers, we offer a class called The Modern Grandparent that updates them on the latest safety information as well as informs them about today's parent and how parenting styles differ from generations past.
Our lactation consultant can help adoptive mothers induce lactation and can also offer advice about chest feeding.
At Gold Coast, our postpartum doulas are available day and night. Daytime support includes help with baby bonding, newborn care, help with older siblings, meal prep, and evidence based resources. Your postpartum doula is your trusted guide for anything baby related. Overnight support allows parents to get a full nights rest while the doula takes care of the baby through the night. The doula will feed the baby, burp, change diapers, etc allowing the parent(s) to get as much rest as possible knowing there is an experienced professional caring for their child. 
A postpartum doula is an amazing gift idea for baby showers! We can create a custom insert for your shower invitations and you can also register online for any of our services at EcoBuns Baby + Co online.
We also offer Gentle Sleep Consultations. Sleep is critical for adults and babies. Babies needs proper sleep for brain development and physiological growth. Parents need sleep to help manage the day to day obstacles of parenthood as well as for basic health and wellness.
We also have doulas specially trained in grief that can help you through loss.
Some of the trusted resources we suggest to families are:
Kelly Mom https://kellymom.com/category/parenting/ Athough there is alot of information about breastfeeding on this site, there are some relevant parenting and adoptive parenting tips as well.
This link features several apps our clients like. http://redtri.com/apps-every-new-parent-needs/slide/3
The Baby Connect Tracker App is also popular with our clients. https://www.baby-connect.com
At Gold Coast Doulas, we pride ourselves on being the premier doula agency in West Michigan. We offer judgment-free support to all families regardless of their parenting styles. We are here for your family, wherever you are in your journey.