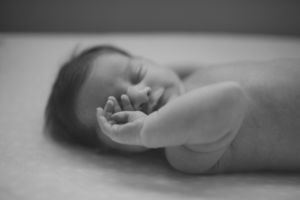 Gold Coast offers sleep consultations from a Certified Infant & Child Sleep Consultant. Alyssa can gently guide your family from sleep-deprived to thriving.
Each family has a different story and different goals. Alyssa's focus is on the parents and baby (or babies). She listens to come up with a solution that works for them and is there to guide them through the process, offering suggestions and encouragement along the way.
We offer different plan options to fit your needs and budget, and also to support you whether you live locally or across the country. Contact us today to find out more about our plans, pricing, and how a sleep consultation can benefit your family.
I've never been a fan of the concept of sleep training. I think it has a bad reputation especially with nursing moms. But I can say that the service we received blew any expectations that I had out of the water. Alyssa is fantastic!
Alyssa's help with sleep training has been so gracious and healing.
We never sleep trained our now 3 year old son and I was a sleep zombie for over 2 years. With our second little guy, we knew there had to be a better way. Plus as a full time working mom, my anxiety was escalating during the night with the 3-5 wake-ups. I could not do it anymore. With a few very minor changes to our son's sleep schedule and our routine, we have a 9 month old who is sleeping all the way through the night. Alyssa was so very gentle and accommodating to our desire to continue breastfeeding at night and to not let our little guy cry for long periods of time. Our son is so much happier during the day now that he is actually resting at night. This service saved my life. Thank you Alyssa and the Gold Coast team!
We are so happy with Alyssa's gentle sleep training and nap schedule for our 3.5 month old. Within a week of putting him on the detailed schedule she provided, he was taking consistent naps in his bassinet all on his own, and now he loves to sleep! He still wakes up to feed once in the middle of the night, but no more rocking, humming, pacing around the house like a zombie–I couldn't recommend her enough!
Gentle sleep training with Alyssa far exceeded our expectations. Our daughter was waking 11 or more times a night and only sleeping 45 mins during the day. Not only was our daughter not getting the sleep she needed to develop properly but mom and dad couldn't get a babysitter and leave the house after bedtime. It was hard to even watch a movie together with the frequent wakings. Our initial sleep consult was so helpful in understanding a good sleeping environment right down to temperature, window treatments, and PJs. We got a sleep plan with instructions from there. Alyssa helped us along the way and was never far. After 2 days she was sleeping 12 hours straight and taking 2 good naps. We are able to put her in her crib awake now and dad can do bedtime. If she wakes up she puts herself right back to sleep. It's an amazing change and it has changed our life. Would do over again in a heartbeat and recommend 1000 times over.
Alyssa was great!  I was home from the hospital with newborn twins and my 1 year old would not sleep through the night!  She was waking 2-3 times a night.  With Alyssa's help over a weekend, I was able to get my daughter sleeping through the night and taking regular naps!
Working with Alyssa has been empowering, actionable and most importantly, effective! We sought out her help when at 11 months old our daughter was still waking numerous times throughout the night. Alyssa listened to my sleep-deprived ramblings and offered a straightforward action plan with continuous support and a sense of humor. She was 100% professional, but made me feel like I had a friend helping every step of the way. I'm thrilled to say, everything she perceived and prescribed were right on the money. Naps and nights have become restful, and our waking hours are so much happier for all three of us!
I was scared to feel like I was abandoning her during sleep training, but Alyssa equipped us with a plan that allowed us to support our baby as she learned how to sleep.
Alyssa was amazing. She was able to quickly start services after we requested help and was there every step of the way. I never felt judged and always felt supported. I felt like we were a "needy" family with all the questions and communication but she never hesitated in helping.
We used Gold Coast Doulas for a couple services, birth doulas and postpartum care, and were so happy with the results! When we found ourselves at a loss with sleep, it just made sense to reach back out to them. We didn't have much time, I was returning to working outside the home, but that didn't stop Alyssa from jumping all in to help us. What really sets this apart is it is tailored to your child and your wishes. Everyone wants to give you advice, but having just one person who is checking in multiple times a day and trouble shooting as you go made ALL the difference! And it worked! All the help got us the results we hoped for. We highly recommend Gold Coast Doulas for all your baby related needs!
Working with Alyssa has been empowering! For the past several months I have been so overwhelmed (and sleep deprived) that I didn't know where to start. In fact, one of the key issues causing me discouragement was that I KNEW my daughter was legitimately nursing during the night for sustenance, even though my pediatrician just kept assuring me she didn't "need" to. Alyssa immediately validated what I had suspected all along. It was so nice to be heard. She created a very clear plan, and then provided accountability and regular checks that helped me stick with it — while feeling continually supported. If I forgot to text her after a nap, she texted me. We were a team.
Let me start by saying stop waiting! Book Alyssa today! I can't say enough about this process. Alyssa gave us the confidence and tools we needed to get our strong-willed, sleep disliking child sleeping soundly. Since our son was born he has always struggled to sleep well. For 19 months I was driving him around, or holding him to take a nap, and at night he was still taking a bottle to fall asleep, and waking multiple times throughout the night. We had developed more bad sleep habits than I'd ever dreamed. My only regret is not doing this sooner. Alyssa listened to all of our concerns and gave us just enough compassion and tough love to get us through this process. Alyssa was there for us every step of the way, and worked with us to stick to the plan, but also to tweak things to fit our families needs. I can't thank Alyssa enough for giving me the confidence to help my son get the sleep he deserved. He is now taking naps in his crib, soothing himself to sleep and well on his way to sleeping all night every night! Thank you Gold Coast Doulas!
Our sleep training experience with Alyssa was fantastic. She gave us our sanity back. I felt like we had tried and tried to do it on our own, but it never clicked. The knowledge and guidance she provided was the missing piece. My husband and I have both said on multiple occasions deciding to hire Alyssa was the best decison we could have made. We can't say thank you enough!
We were totally overwhelmed, exhausted, and feeling defeated. We had pretty much resigned to the fact that our baby "just wasn't a good sleeper". After literally a weekend, our baby is on a sleep schedule we can rely on!
Alyssa is the queen! We were fully supported and she cheered us on every step of the way. We were dreading sleep training, but she made it fun.
We had no idea what to expect. We tried sleep training with Alyssa after all the advice from others wasn't working. It was great to have one person focused on our baby and our needs instead of telling us what worked for them.
Alyssa, thank you so much! Your consult has changed our lives. Such simple changes made great results. Our son is sleeping, we are sleeping, and everyone is happier and healthier in such a short time.
We didn't have any big expectations as we weren't too sure what to expect, but we were absolutely thrilled with the experience. Alyssa's methods were very gentle which was my biggest concern in sleep training. She allowed us to start with methods we were comfortable with and never pushed us to move faster than we were ready to. She helped us every step of the way and was always supportive, even when the sleep deprivation made it hard to stay positive at times.