A visit with an experienced IBCLC (International Board Certified Lactation Consultant) can support you on your breastfeeding journey! We provide care that is unbiased, compassionate, individualized and informative. Whether you are pregnant and planning to breastfeed, are a new parent, or an experienced pro facing a specific challenge, having a relationship with an IBCLC can provide peace of mind and help you reach your breastfeeding goals.
What is an IBCLC?
IBCLCs are lactation consultants who meet the highest standards for lactation education, and are certified by the International Board of Lactation Consultant Examiners. The certification requires continuing education and regular board exams, so IBCLCs should be up-to-date on the most current information & research.
Register now for upcoming breastfeeding classes!
Having prenatal breastfeeding education is one of the most powerful things you can do to reach your breastfeeding goals. If you are pregnant and planning to breastfeed, check out our classes, or simply schedule a prenatal info session!
We offer private Back to Work Pumping Consultations!
Meet our Lactation Consultants, Shira and Cami! Fill out our contact form to schedule a consultation.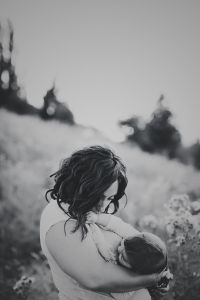 Initial Consultation in Home
Initial Consultation in Office
Back to Work Pumping Consultation
(Per request, a superbill can be provided if you wish to seek reimbursement from your insurance) 
What to expect with a lactation consultation:
Visits typically last between 1-2 hours
Complete health and birth history intake for you and your baby
Baby weight check
Pre- and post-feed weights to help us know how much baby is getting at the breast
Observation of a feeding
Breast exam if desired
Discussion of any concerns or questions you have
Creation of a complete personalized Care Plan to follow
Email/phone support after your visit