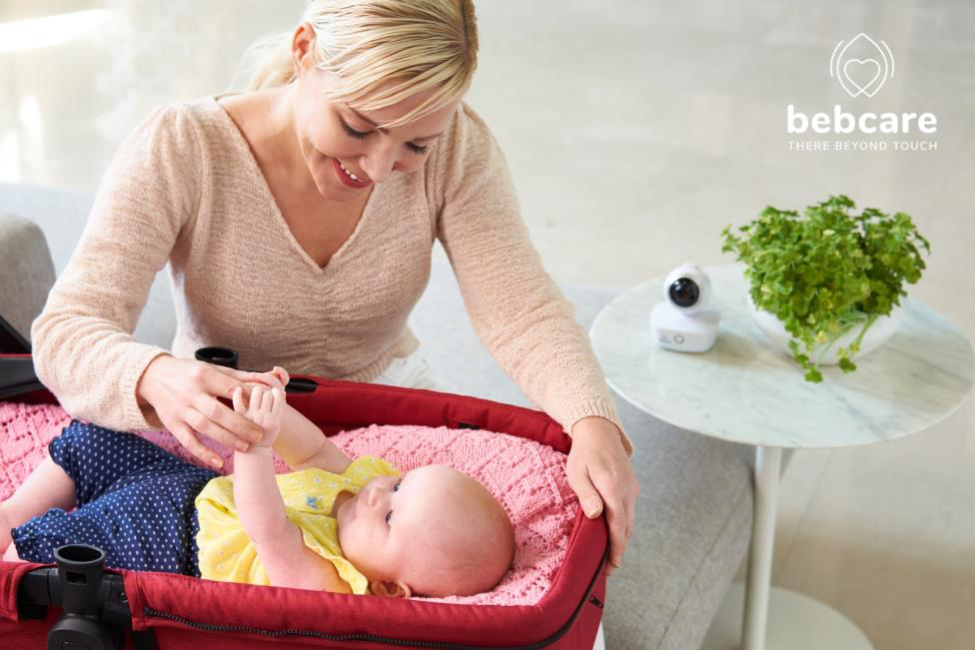 If you are expecting a baby or have a newborn at home, you may be wondering how to create a safe and healthy environment for them. One of the aspects that you may not have considered is the level of emissions in your baby's nursery. Emissions are the invisible waves of energy that are emitted by various devices and appliances, such as wireless routers, cell phones, microwaves, and baby monitors. Some of these emissions are known as electromagnetic frequency (EMF) radiation, which can have negative effects on your baby's health and development.
Why are emissions harmful for your baby?
According to research, EMF radiation can cause various health problems, such as:
Impacts on brain development
Sleep cycle disruption
Behavioral changes
Immune system weakening
DNA damage
Increased risk of cancer
Babies are especially vulnerable to EMF radiation because their skulls are thinner, their brains are developing rapidly, and their cells are dividing faster than adults. Therefore, it is important to reduce your baby's exposure to EMF radiation as much as possible.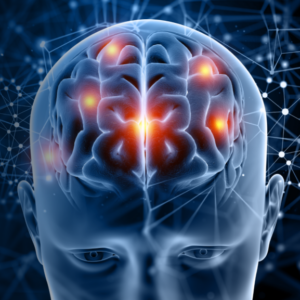 How can you create a low emissions nursery?
Fortunately, there are some simple steps that you can take to create a low-emissions nursery for your baby. Here are some tips:
Choose low-emission baby monitors. Baby monitors are essential devices for parents who want to keep an eye and ear on their baby while they are in another room. However, most baby monitors use wireless technologies that emit high levels of EMF radiation, even when they are in standby mode. To avoid this, you should choose a low-emission baby monitor that uses digital safe radio (DSR) technology, which reduces the emission by up to 94%. One of the best low-emission baby monitors on the market is the Bebcare baby monitor, which offers crystal clear audio and video transmission, long battery life, two-way talk, temperature sensor, night vision, lullabies, and more. You can learn more about Bebcare low EMF baby monitors.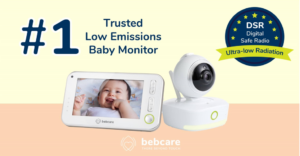 Keep other wireless devices away from your baby's crib. Besides baby monitors, other wireless devices such as cell phones, laptops, tablets, smart speakers, and Wi-Fi routers can also emit EMF radiation. You should avoid placing these devices near your baby's crib or in the nursery. Ideally, you should turn them off or switch them to airplane mode when they are not in use. You can also use wired alternatives whenever possible, such as landline phones, ethernet cables, and CD players.
Plant more greenery in and around your nursery. Plants are not only beautiful and soothing, but they can also help create a healthier nursery. Plants can improve the air quality by filtering out pollutants and allergens. Some of the best plants for your nursery are spider plants, snake plants, peace lilies, aloe vera, and bamboo palms. You can also grow some herbs and vegetables in pots or containers outside your nursery window to create a sustainable garden.
Use natural and organic materials for your nursery furniture and bedding. Another way to create a low-emissions nursery is to use natural and organic materials for your nursery furniture and bedding. Emissions can also come in the form of volatile organic compounds VOCs. Synthetic materials such as plastic, foam, polyester, and vinyl can emit VOCs, which are harmful chemicals that can cause headaches, nausea, irritation, and respiratory problems. Natural and organic materials such as wood, cotton, wool, bamboo, and hemp are safer and more eco-friendly options that do not emit VOCs or other toxins. They are also more comfortable and breathable for your baby's skin.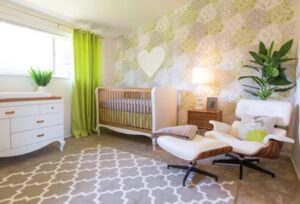 Conclusion
Creating a low emissions nursery for your baby is not only good for their health and safety, but also for the environment. By following these tips, you can reduce your baby's exposure to EMF radiation and other harmful emissions while creating a cozy and beautiful space for them to grow and thrive. Remember to choose a low-emission baby monitor such as a Bebcare baby monitor to keep an eye on your baby without compromising their well-being.
Discount for Goldcoast Doulas Readers
You can enjoy an extra 15% discount on Bebcare baby monitors by using the code goldcoastdoulas at checkout on the Bebcare website.