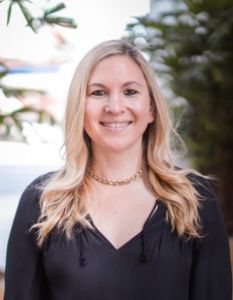 Autumn To-Do: 5 Ways to Optimize Finances
Summertime is drawing to a quick close! As we ease back into the school year, gear up for holiday seasons, and bid adieu to 2022, the following are some tips that our wealth management clients have found valuable to incorporate.
It may feel like spare moments are dwindling in the final weeks of summer, but there's still plenty of time to check a few more items off your summer wish list. During breaks from having fun in the sun, try to find a little time for a quick review of your finances. Here are five ways to improve your finances in autumn.

Review your discretionary spending
With so many options for summer fun, it can be easy to say yes to this and that only to find that you're spending way more than you had planned. Taking a look at your discretionary spending can help you understand where your money is going. Reviewing your spending can also help you stay on track with your monthly budget.
Don't worry — you don't necessarily need to start saying no to everything. Strike a careful balance by staying in touch with your budget and financial plan. The goal is to balance what makes you happy today with the need to save for future goals.
Get on the same page with your significant other
You and your significant other may feel like you're always on the go during this busy, social time. Make sure you're getting some down time together to recharge — and also to connect on important issues like your finances. Overcoming money differences and getting on the same page about money can actually strengthen your relationship.
Summer is also the peak of wedding season, so if you're newly married, make sure to have important money conversations for newlyweds and develop a financial plan as a couple. If you're thinking about combining finances, you'll want to develop a plan together, especially if there's an income disparity.
Consider taking advantage of the market downturn
With the stock market well off its highs, now might feel like a terrible time to invest. While there is no good or bad time to get into the market, this market decline could actually be an opportunity to add to your investments because many stocks are cheaper than they were this time last year.
Getting an understanding for how to invest in stocks and the difference between stocks and bonds can be a great place to start. If you're approaching retirement, the market decline could serve as a good reminder that when investing during retirement you need a plan that's designed to work in good times as well as during market declines.
Get school — and college — on your radar
If you have kids at home, you're probably starting to think about them heading back to school in a few weeks. But you'll also want to make sure you're looking beyond just the next school year.
If you're planning to send kids to college in the future, it can be important to build an understanding of the average cost of college tuition and develop a college savings plan. Depending on how many kids you have, you may also want to think about how to manage multiple college savings accounts.
Don't worry if you're feeling behind on college savings. It's never too late to start saving, and even if you're short on time, there are other ways to help cover college costs.
Give your credit some TLC
If you're not planning to apply for credit to make big purchase anytime soon, you may want to consider freezing your credit to help protect against identify theft. Research shows that children can be easy targets for scammers because they have no credit history, so you may even want to consider freezing your child's credit as well.
Keeping your credit in the back of your mind can also put you in a better position to borrow and give you flexibility down the road. Educate yourself on factors that affect your credit score, and develop habits that can improve your score.
—

This material does not constitute investment advice. No investment strategy can guarantee a profit or protect against loss. All investments carry some level of risk including the potential loss of all money invested.
Helena Rosenthal, MBA MPH runs a private wealth management firm in Beverly Hills, CA. Her team works with families on strategies to implement and optimize intergenerational wealth management.
Helena.Rosenthal@NM.com
310.237.6058