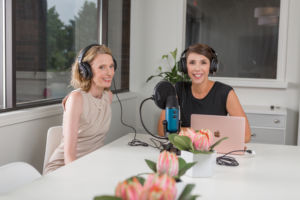 What I Wish I Knew: Podcast Episode #104
Kristin and Alyssa, owners of Gold Coast Doulas, talk about the things they wish they had known before having a baby.  Listen to this fun episode packed with advice and lots of little gold nuggets of information for new parents!  You can listen to this complete podcast episode on iTunes or SoundCloud. 
Kristin:  Welcome to Ask the Doulas with Gold Coast Doulas.  I'm Kristin.
Alyssa:  And I'm Alyssa.
Kristin:  And we're here today with a fun idea of what I wish I would have known before pregnancy and having a baby.  And this is inspired, actually, by your newborn class, Alyssa.
Alyssa:  That's kind of why I created it, yeah, because there's so many things that it's like, why did nobody tell me this?  Or if only I had known, this would have been so much easier!
Kristin:  Yeah!  So I will start.  We'll go through, like, the top five things that each of us wished we would have known before having kids.  So my number one is no PJs, especially if you're registering, that have snaps on them.  You want zippers.  Snaps are a pain in the middle of the night.  They're noisy.  They might wake your baby.
Alyssa:  Same with Velcro.  But, yeah, I never really thought about snaps and doing that in the dark.  It can be really tricky.  I've had it where, you know, the top button is — or the top snap is hooked to the second one, like everything's kind of off because you're doing it sleep-deprived.
Kristin:  Yeah.  So Alyssa, what would you say?
Alyssa:  One of the things I remember the most is a friend told me to have pads on hand, and she actually had just had a baby, like, two months before I did.  So she's like, you know, ran to the bathroom and said, here, I actually have some left.  I never used them.  I'm like, what do I need these for?  And she said, well, afterwards, you just kind of leak, and there's blood and who knows.  And I'm thinking, okay, whatever.  So I brought them home.  But then I was one of the, what, 25 or 30% of people that your water actually breaks.  So I wore them for — gosh, my water broke at, like, 4:00 in the morning or something, and I had — I didn't go to the hospital until noon, so I had, like, eight hours of slow leak.  So I wore the pad constantly, and then afterwards, it's almost like spotting or like a light period.  And I didn't know, too, you could put, like, witch hazel or something on it and freeze the pad, kind of like in a — like, around a melon or something so that you could sit on it.
Kristin:  Yes.
Alyssa:  I didn't know that.  I didn't do that, but that's kind of an afterthought, too.
Kristin:  Similar to what they give you, but without the witch hazel, at the hospital.  The ice pads and ice diapers if you have more abrasions.
Alyssa:  Yeah.  A client told me that they had heard — or a student in my class, the adult diapers, they kept those around for leaking or spotting or water breaking.  Any of the things.  So having something around like that was probably one of the best things that I was told that many people aren't told.
Kristin:  Right.  I had one of those pads for my car when I was driving in case my water broke.
Alyssa:  Oh, you sat on it all the time?  That's actually a good idea.  You could buy those puppy pee pads or something.
Kristin:  Yeah.  I had a long commute to Lansing with my first pregnancy, so it was like, if my water breaks, I'm just…
Alyssa:  I actually thought about that as I sat in my office, you know, the couple weeks before I was due.  Like, what if I — that will be so embarrassing if my water breaks and I'm sitting in my chair.  Had I thought about that, I probably would have sat on something, just to save myself some embarrassment, I guess.
Kristin:  And my number two tip is to look into childcare as soon as possible.  If you plan to go back to work full time or are looking for a nanny or a nanny share, as soon as you find out you're pregnant, don't delay until your third trimester.  It's so hard to find help.  And in that in between time, of course, you can have a postpartum doula, day or night.  But that childcare search and nanny search is time-intensive.
Alyssa:  Yeah.  It takes forever, and it's the last thing your brain is capable of doing when you have a newborn at home.
Kristin: Exactly.
Alyssa:  So if you have to go back at 12 weeks, you can't — you can't start at 6 weeks, looking for childcare.  A, you probably you won't find it, or you're going to have to settle for something that you don't necessarily love, and that's the hardest thing to do is you have to leave your baby for the first time.  You want it to be with somebody that you 100% feel comfortable with and trust.
Kristin:  Yes.
Alyssa:  You don't want to have to settle.
Kristin:  Exactly.
Alyssa:  I wish that I would have taken a breastfeeding class, and I wish I knew there was lactation consultants that actually come to your home because I suffered through — I got mastitis twice, and even though I knew enough about breastfeeding to know, like, the whole supply and demand thing, in the fog of new motherhood, I was nursing and pumping because I was, like, oh, my gosh, my boobs are so full, and I just need to drain them.  And I was, like, doing the worst thing possible because I'm producing then twice as much, which then I got mastitis, and my boobs were so swollen that it was hard for my daughter to eat then, and then my one nipple got really cracked and sore and it was bleeding one day, and I just remember sitting in the rocking chair sobbing, and my husband came in and was like, oh, my gosh, what can I do?  But had I just taken a breastfeeding class, I would have probably more easily reminded myself like, oh, yeah, it takes a couple weeks for this whole process to, you know, adjust and my body to adjust to what baby needs and that I didn't have to sit in that rocking chair by myself and cry, and my latch was wrong.
Kristin:  Right.  Kelly saved me with both of my kids.  I had mastitis as well and thrush, and —
Alyssa:  You know, I knew about Kelly Emery.  Or maybe I didn't until after.  I might have found her because she did Baby and Me yoga classes.  She was one of the only ones, like, seven and a half years ago that did baby.  So I think I might have found her after the fact.  I wish I had known about the lovely Kelly Emery before.
Kristin:  Yes.  We're lucky to have her at Gold Coast, along with Cami, of course.
Alyssa:  What's your next one?
Kristin:  So I highly suggest, based on personal experience, as soon as you find out you're pregnant, hire a birth and postpartum doula.  With my second pregnancy, my doulas were some of the first to know that I was pregnant, before family.  And I needed resources, and they were there emotionally and to connect me with resources in the community.  So I recommend hiring early, especially as doulas get booked up quite early.  Like, we're working with clients with due dates in late March, and as we're recording, it is August.  And so thinking about if a team or individual doula takes two clients or even four a month, how quickly they can get booked up.  So hire your doula early, and same goes for postpartum.
Alyssa:  Yeah.  I don't think I even fully understood what a doula was or did, you know, eight — almost eight and a half years ago that I got pregnant.  And if anything, I knew what a birth doula was but didn't know enough to even consider looking into one or hiring one.  And, of course, now that we do what we do, it's a no-brainer.  But I'm not having any more kids.
Kristin:  Right.  Same.
Alyssa:  But if I was to do it all again, absolutely.
Kristin:  Exactly.  So what about you, Alyssa?
Alyssa:  So this wasn't, like, a big deal, but I didn't really know what to expect with the baby's cord and how it fell off and what it looked like, and I don't do well with blood and scabs.  It just turned into a big, giant, thick, button-sized scab.
Kristin:  Yes.  It's gross.
Alyssa:  It really grossed me out, and then just falls off, and I remember finding it in her diaper or something one day.  But I've also reminded and I always tell people in my class about, if they've ever watched Sex in the City — oh, gosh, what's her name?  The redhead?  I don't know.
Kristin:  Miranda.
Alyssa:  Miranda.  She has a baby, and the cord falls off, and then the cat finds it and is batting it around the house, and I — it's like one of those, oh, my god, I'm going to puke in my mouth kind of situations.  But I didn't know how gross it would be to me, but I'm just squeamish when it comes to scabs and blood.  But, yeah, I didn't really know what to expect with that.
Kristin:  And then you have to know to, like, flip the diaper down so you don't cause more irritation.  I didn't know that at first.
Alyssa:  Yeah.  We go over a lot of that.  And they make diapers now, too, that have little tiny cutouts where the belly button is, and they're very, very small, for newborn only, but you only need one little package of them because if it falls off within the first week, you don't need many of those.
Kristin:  And my advice is, with the registry, don't — it's not your wedding registry.  You don't need to register for all the things.  Babies don't need all that much.  And so my suggestion is to register for a meal service, a doula, classes, lactation support, versus all of the onesies and the high chair and things you don't need until much later.  I mean, some things are essential.
Alyssa:  Car seats, stroller, yeah.
Kristin:  You know, if you're going to wear your baby, the different carriers are great.  You know, a diaper bag.  There's some things that — you know, a thermometer, that are important to have.  But you don't need all the things.
Alyssa:  I know.  I always see on baby registries, like, spoons and bibs and bowls.  Like, you realize your kid — it could be a year.  You know, you might start solids at six months, but they're not sitting up at a table by themselves for probably 12 months.  So it's a lot of wasted money for something that's going to sit in a closet for up to 12 months unused.
Kristin:  Exactly, especially if you're in a tight space.  Where do you put all that stuff?
Alyssa:  Right.  Definitely.  Like, have people spend money on support and food.  Bring me food!  And send someone to watch my baby and pick up my house and care for my toddler and let me rest or take a shower.
Kristin:  Exactly.
Alyssa:  Or sleep all night.  So one thing I learned later into have a newborn was to always pack two extra sets of clothing for the baby or at least, you know, maybe not two full outfits, but a couple extra onesies.  And then I also would pack one for myself.  Like, something — yoga pants and a T-shirt.  Something that was easily folded up, because I can't tell you how many times I either — you know, you're out and about, and you get spit up on, and of course, it will be, like, yellow spit up on a black shirt.
Kristin:  Of course.
Alyssa:  That everyone can see, and then it stinks like crazy.  Or she'd have a blowout on my lap, and then the poop would come out the diaper onto my pants, and now I have puke on my shirt and poop on my pants.  So I would just always have — even if it's just in my car, an extra set of clothes for me, as well.
Kristin:  That applies for birth doulas.  I always have an extra set of clothes in case I get fluids or water breaking.  So, yeah, wise advice.  And my advice is, for those of you that aren't prepared for baby poop, meconium is really interesting for a first-time parent.  It is so dark and sticky and hard to, like, wipe off.
Alyssa:  Like, what did my baby eat?  Tar?
Kristin:  Right!  For breastfed babies, in my opinion, breastfed poop does not smell and is quite easy to deal with, but then you introduce food or formula, and things get totally different.  It's like, okay, I got through the meconium, then I had my breastfed baby, and now food is like, what?
Alyssa:  Yeah.  We do talk about that.  Breastfed baby poop doesn't — exclusively breastfed babies — the poop doesn't smell.  And that's another thing.  On the registry list, the very expensive diaper genie with the expensive refills — you don't even need to use that in the beginning.  You can literally throw in in a little trashcan and just take it out at the end of the night or even every couple days.  The second formula or solids are introduced, it's a whole new ballgame.  It stinks, and you'll want to use that diaper genie.
Kristin:  Agreed.
Alyssa:  My last one, again, is kind of about breastfeeding because it was tricky for me in the beginning, but I wish that I didn't buy — like, I bought nursing bras, nursing shirts, nursing dresses, all the things, and there were just so many layers and levels to this breastfeeding thing that I could never do it in public because I had to, like, undo the nursing bra, which was under the other shirt, which — I would always have to go somewhere private.  But then I found these nursing tanks, and there's like a shelf bra in them, and I could have worn like what I'm wearing now, like a frilly, flowy shirt, and you lift that shirt up.  You have the tank on underneath to cover your belly, and very nonchalantly, you breastfeed your baby.  Nobody even knows.  Oh, and the covers.  All these — I had this thing that looked like an apron.  I put it over my head, and it was this cloth, and then baby's whipping it all around.  And in my class, I tell people, you're basically waving a flag to everyone, saying, I'm about ready to breastfeed.  Look right here.  Whereas if I would have just nonchalantly unclipped, put her on, nobody would even notice.  So there's too many things, and the more things you buy, the harder it makes it, I think.  It's simple.  Keep it simple.
Kristin:  I agree.  I always used tanks, and obviously, for larger-chested women, that may not be as much of an option support-wise, but I even labored in tanks, and, you know, speaking of labor, my biggest advice is don't give birth, unless you're birthing at home and it's not as big of a deal, in a sports bra.  If you're at the hospital, there's no way to get it off.  If there's an IV line, it often has to be cut off.  So a nursing tank, again, that has the snaps or a nursing bra if much easier.
Alyssa:  People wear a sports bra because they're comfortable and think, I'm just going to labor in this because my underwire bra is not the most comfortable things.
Kristin:  But then you can't get it off for skin to skin.  It's so tight.
Alyssa:  Right.  I just think I didn't wear a bra.  Free flowing.
Kristin:  Yeah.  I was pretty much that way toward the end.  Started out modest, and then it just all changed.  So we would love to hear your top five things that you learned.  You can always reach out to us, and maybe that will make some future episode ideas.  But we're happy to share other advice in Alyssa's amazing newborn class, and for those who are expecting twins and triplets, we have a multiples class.  And, of course, labor advice is given in HypnoBirthing, and we have the breastfeeding and pumping classes that also give some very helpful tips.
Alyssa:  Yeah.  So check out our classes.  You can also find us on Facebook and Instagram.  Thanks for listening!
Kristin:  These moments are golden.