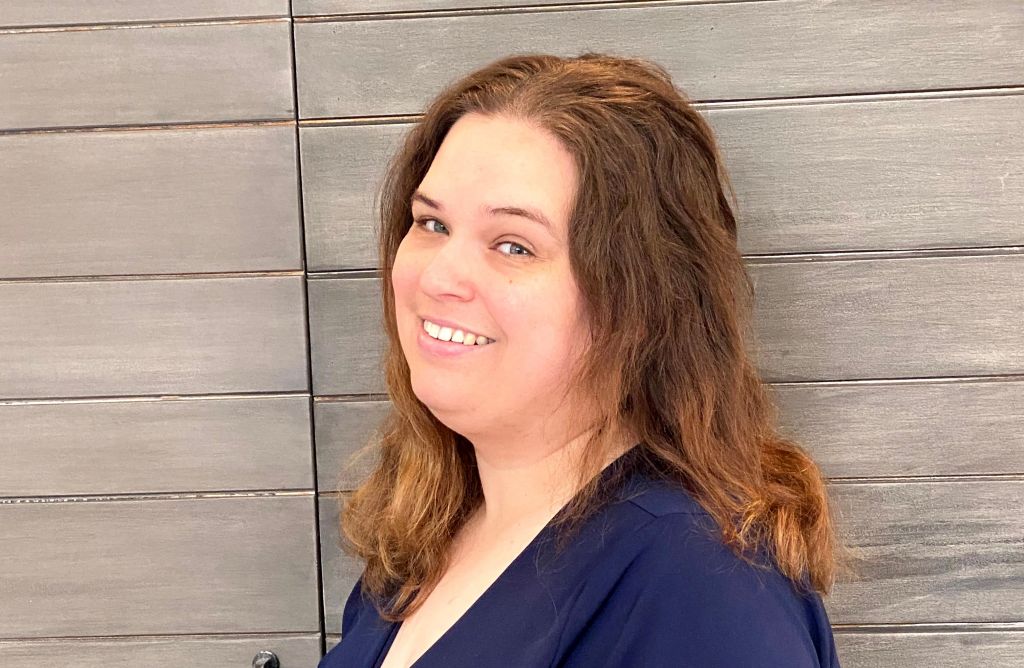 Remember the story of Pandora's Box? In Greek mythology, the story goes something like this: Pandora, told she could not open the lid of a box given to her or her husband from Zeus, finally lets curiosity get the best of her and opens the box. Immediately, out comes all the troubles that humanity would ever experience—pain, conflict, war, etc. and when Pandora finally is able to shut the lid, only one thing remains in the box: Hope.
​This story is still used today as a way to explain that even in the midst of complete horror and tragedy, hope still remains. In my motherhood journey, hope has been a positive, calming source that also at times hangs around, making things way more complicated.
​So, let me try to explain my story in brief. My husband and I get married in August 2016 and when we say "I do," I have already been off of birth control for about three months. Knowing that we were not young kids (I was 34 and my husband was 39), we did not feel like we had any time to lose. I remember saying "I do" and hoping we would have a little one in our arms on our 1st anniversary or at least, one on the way. Months of infertility followed until we went to seek out fertility testing, which led to a diagnosis of infertility with an unknown cause. Infertility treatments followed with me finally getting pregnant on our first round of IVF, only to miscarry shortly thereafter.
After switching doctors, on the 3rd IVF cycle, I got pregnant with our daughter Colette. When I was 21 weeks pregnant, I was hospitalized with a diagnosis of severe preeclampsia, where I stayed until Colette was born via emergency c-section at 24 weeks, 5 days. She spent her very short nine-day life in the NICU before she died. There were no answers, no reason to explain why I had developed preeclampsia and even worse, no real plan as to how to avoid it and to intervene if necessary.
We went back to trying, first naturally and then with another round of IVF which was not successful. After we found out the transfer had failed, my husband was crying in my arms and I strangely felt relief. I was terrified of being pregnant again, still not sure I could trust my body, but desperately wanting a child we could bring home and raise. Eventually, we used a gestational carrier to bring home our rainbow baby, Elliott, who is two years old and absolutely the love of my life.
More recently, after Elliott had turned one, we decided we wanted to have another child and it seemed like everything was again in our favor. Our same surrogate was available and we started the process again, planning to bring Elliott's baby brother or sister home. But, the stars were not in our favor this time and after failed and canceled cycles and way too many obstacles, we decided it was best for our family to stop and to be happy with our two children, one in heaven and one here with us.
These days, I struggle with what this decision means long term. I worry about Elliott not having a living sibling and if that will affect him personality-wise or if he will feel deprived of the experience. I think about how I will never have a daughter with me here to raise. And the biggest thing that I spend time thinking about is that I will never be pregnant again, I will never know what it is like to experience pregnancy at all past 24 weeks or to experience pregnancy that was not life-threatening after 21 weeks.
The hope that sustained me through our journey, that told me even when I went to the darkest places of thinking I would never be a mom or we would never have a child that was made up of the two of us, is gone. In its place is a hope that I struggle to understand and accept. As much as getting pregnant and going through a pregnancy scare the hell out of me, and believe me it does, there still remains this tiny hope that it will just happen, that when I least expect it, all of a sudden I will be pregnant and that because this surprise, perhaps divine occurrence will make sure that the pregnancy is smooth sailing.
Yet, I know the reality of such occurrence will not magically or divinely ensure that my pregnancy will be fantastic or even healthy or safe or last more than a mere blip of time. I even know that my vision and fantasy of being pregnant is not at all in line with my experience in real life. I hated being pregnant, I hated that everything made me sick, I hated how exhausted I was, I hated that my sense of smell was so strong, I hated that clothes did not fit sometimes one day to the next, I hated that my back hurt and my feet ached. But, most importantly, the same fear that caused me to point our family in another direction and use a gestational carrier is still very much a fear and one that medical science cannot solve at this moment in time. So, I know that accepting the decision to stop trying is best for my health, both mental and physical, for my husband, for our son, and for our daughter, but that little morsel of hope still eats away at me some days and for that, I really wish Pandora had left peace in the box instead of hope.
_________________________
Michelle Valiukenas is the proud mom of her angel Sweet Pea, who she lost due to miscarriage, her angel daughter Colette Louise who she lost at nine days old, and her only living child, her rainbow baby, Elliott Miguel. Inspired by her journey with Colette, Michelle and her husband founded The Colette Louise Tisdahl Foundation, whose mission is to improve outcomes of pregnancy, childbirth, prematurity, and infancy, as well as aid in the grieving process through financial assistance, education, and advocacy. Their flagship program financially assists families dealing with high-risk and complicated pregnancies, NICU stays, and loss. The organization's ability to help families relies on donations and grants and they are grateful if you are able to donate. Michelle also participates and advocates on issues of maternal health, maternal mortality, infant health and safety, and pregnancy complications. Michelle lives in Glenview, Illinois with her son Elliott, husband Mark, and dog Nemo.​