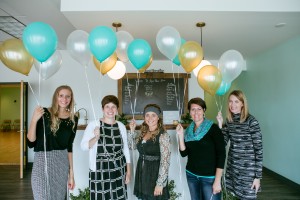 We are your doulas!
At Gold Coast we pride ourselves on our superior service and professionalism. We aim to be your one stop shop for all things pertaining to pregnancy, birth and the postpartum time.
Looking for childbirth classes? We've got you covered with HypnoBirthing classes and will soon be releasing another option for Childbirth Classes.
Looking for a doula to support you during bedrest or other medical situations? Our Bedrest Doulas have got you covered in the home or hospital.
Interested in a birth doula? We have Certified and Pre-Certified partnered doulas who would love to work with you. Gold Coast Doulas support births in the home, birth center or hospitals. Our fully insured doulas attend births in the following hospitals: Gerber, Zeeland Hospital, Hackley Hospital, Metro Health Hospital, Mercy Health Saint Mary's Campus, Spectrum Health Butterworth Hospital, Holland Hospital and North Ottawa Community Hospital.
Do you need daytime postpartum care for you new baby and yourself? Our trained and certified postpartum doulas will care for your baby while you take a shower, run errands for you, do light housekeeping, light meal preparation, will listen to your birth story and to you to support you emotionally, they will play with your toddler and support you with breastfeeding or bottle feeding.
Are you sleep deprived? Our overnight postpartum doulas will give you the rest you need. Gold Coast Doulas love to bring breastfed babies to you when it is time to nurse and then take care of burping, changing and getting your baby back to sleep. If you bottle feed or pump our doulas will take care of everything so you can sleep through the night. Even one good night of sleep can make a difference.
Do you need support with twins or multiples? Our postpartum doulas are eager to help!
How can we best support you? Call us today!
We serve all of Greater Grand Rapids and West Michigan's Gold Coast including: Saugatuck/Douglas, Holland/Zeeland, Grand Haven/Spring Lake, Muskegon, Fremont, Cedar Springs and surrounding areas