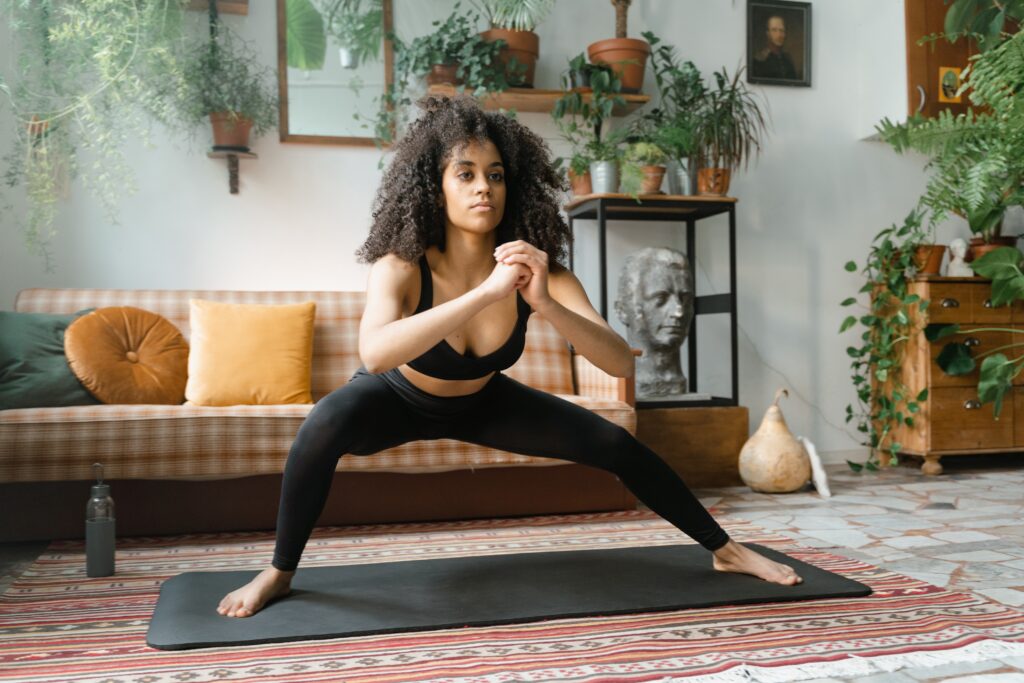 We often think of distractions as negative. We may get distracted by all the to-dos on our list, and it's hard to stay focused on work or give our full attention to someone. Our kids may get distracted while getting dressed, or for older kids maybe it's while doing homework.
But let's reframe distractions. They can be extremely helpful when used in a healthy manner. For instance, if you are a person who worries a lot, or gets fixated on one idea, sometimes a distraction can help. Let's say you're worried about an upcoming work presentation or you child's teacher conference; give yourself a mental break. Think of something you like to do that you can become completely absorbed in. For me, it's working out or watching a good show. I can shut off my brain and completely focus on something else. This helps your mind relax and hopefully will tell your body to stop producing stress hormones for a while. For you, maybe it's going for a run, or mindlessly looking at beautiful vacation homes online. Give yourself that break. Get distracted. But….don't allow yourself to be distracted for too long. If you find yourself binge watching a show for 3 hours while you get behind on other things, this is not helpful. Set a timer if needed, and once it goes off, you get back to your work. Think of this distraction as hitting a reset button. It doesn't fix whatever problem you were worried about initially, but you gave yourself a mental break. And sometimes, when you come back from that break, the problem doesn't seem so bad.
This works for kids too. If they are struggling to figure out a problem in their homework, let them take 15 minutes to watch a show or play a game. Let them reset. Let them give their little brains a break and hopefully they are able to focus when they come back to the table. You know your child, so maybe watching a show isn't the answer for them. Maybe they need to go play some football, listen to music, or dance – whatever your child can becoming fully engrossed in to give their mind a quick break.
Sometimes we can feel overwhelmed by all the things we have to do; the never-ending lists that just seem to get longer. Parents and kids both can have several tabs open at once in our brains. Kids are thinking about school, a test, play practice, sports, friends, etc. As parents, we know all too well how many balls we are constantly juggling. Our kids classroom party, a big work meeting, piles of laundry, picking up groceries, planning dinner, the house is a mess, the guests coming tonight, the dog needs grooming, the dentist appointment tomorrow, that email you still need to respond to, etc. The best way to shut down some of those tabs could be to distract yourself. It seems counter-intuitive. Shouldn't you stay focused and get working on all this stuff?
If you can step away from all of it for a little while and let your brain be silent, sometimes you might find you come up with answers. Have you heard the saying, " We come up with our best ideas in the shower."? That's because typically we are doing a mundane task that we don't have to think about, and we don't have distractions. So leaving technology behind is key here. Go for a walk, drive your car, or take a shower without distraction. Let your mind go. You'll probably notice you come up with great ideas, solve problems, and figure out how you want to respond to that email while you let your mind work in silence.
For parents who have trouble falling asleep, distraction can be helpful too. If your mind is racing at night when you're trying to fall asleep, use a distraction that will shut your mind down. For me, I have to write down ideas or problems that are keeping me awake so I can revisit them tomorrow, otherwise I cannot fall asleep. Once they are written down, only then can I turn off my brain and relax. If I wake in the night thinking about the problem again or I have an idea, I have that notebook by my bed to write it down, get it out of my brain, and fall back asleep.
It's important for parents and kids to try and stay off technology right before bed. Parents, alcohol and caffeine intake can negatively affect sleep too. Sugar is a culprit as well, so watch how much sugar you and your kids eat after dinner. I have other blogs detailing out the ideal sleep environment, but a dark, cool room is important no matter your age.
If you find you're prone to anxiety or depression, and you also aren't sleeping well, make sleep your #1 priority. Sleep deprivation has all the same symptoms as anxiety and depression, as well as lowering your immune system, so get your sleep on track, talk to a therapist, and work on ways to find healthy distractions.
Alyssa Veneklase is a Certified Infant & Child Sleep Consultant, Newborn Care Specialist, and Certified Elite Postpartum & Infant Care Doula. She is currently a real estate agent working with her husband, but continues to teach three classes at Gold Coast Doulas – Newborn Survival, Becoming a Mother, and Tired as a Mother.
[/fusion_text][/fusion_builder_column][/fusion_builder_row][/fusion_builder_container]