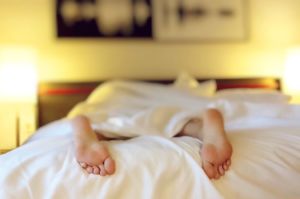 Expert Sleep Tips For Your Child (And You)!
Many of the tips I give parents during a sleep consult for their child apply to them as well. Although a baby's sleep cycle is different from a toddler's, and both are different than an adult's, let's talk about a few tips that apply to everyone and some that definitely do not!
Sleep tips for babies that transfer to adults:
A consistent schedule. This is #1 for ensuring proper rest at any age. If you have a job that you wake up for every week day at a specific time, you may notice that on the weekends you wake up at that time anyway, without an alarm. Some people may be able to fall back asleep, but if your body is used to a very structured schedule, more than likely you're up for the day. This can be frustrating when you've stayed up late on a weekend and really want to sleep in, but your circadian rhythm is at work here! No matter what age, try to keep a consistent bed time and wake time.
Your sleep environment is important. With children we look at darkness, temperature, sound, and safety. Your room should be dark and cool. Crack a window or turn on a fan to circulate the air and cool you down. It's better to have a cool room and get cozy in bed with the covers; if your room is too hot you are more likely to wake up. If you are a light sleeper, think about having a sound machine on or wearing ear plugs at night. A sound machine is also great for babies! Crank it up! We don't want to put covers on a baby though (keep that crib safe!) so think about a sleep sack, or if your baby is small enough to be swaddled, use one!
A good bedtime routine is critical. With children we want this to be calm and soothing. We do things like read a book or sing a lullaby. We do not jump on the bed, wrestle, or play video games. This would stimulate the brain and make it harder for the child to fall asleep. As adults, we need to think about turning off electronics 30-60 minutes before we want to fall asleep. Stop working, put your phone away, and do something that calms you. Read a book, listen to a podcast or meditation, or watch some Netflix (as long as that isn't too stimulating).
Be active and get sunshine during the day. This helps set our natural circadian rhythm. Our bodies need light and darkness to produce serotonin and melatonin. No matter what age, getting enough activity, exercise, sunshine, and fresh air during the day will improve night time sleep.
Sleep tips that don't transfer:
Many parents think that if they keep their baby awake all day, they will sleep better at night. This is not true! This works for us as adults, but a baby's body and brain cannot cope with this. They actually become overly tired which makes them fight sleep more!
Parents also tend to think that keeping a baby up later will help them sleep in later. This is also not true! Remember what I just said about being overly tired? If you let your baby stay up later, they will definitely become overly tired. This means they wake more in the night and it usually makes their morning wake up time even earlier. Eek!
Night time cravings can wreak havoc on adult sleep. If you need a snack after dinner, try to do it 1-2 hours before your bedtime, no later. For babies though, they do need to eat right before bed. We want them to go to sleep with a fully tummy so they can maximize the amount of time they can sleep at night before another feeding.
Some people can do all the "right" things and still not sleep well. There could be a number of factors, including physical and mental health, that play a part in how well you sleep. Reach out to your health care provider if you are struggling with chronic sleep problems.
You can find more tips for healthier adult sleep habits on the Pine Rest blog.
If you're seeking help for your child's sleep, you can find more info on the Gold Coast Doulas website. No matter where you live, our Certified Infant & Child Sleep Consultant can help you with phone and text consultations. If you live in West Michigan, we can also combine a customized sleep plan with overnight postpartum doula support to help parents get the rest they need while the doula sleep trains overnight.