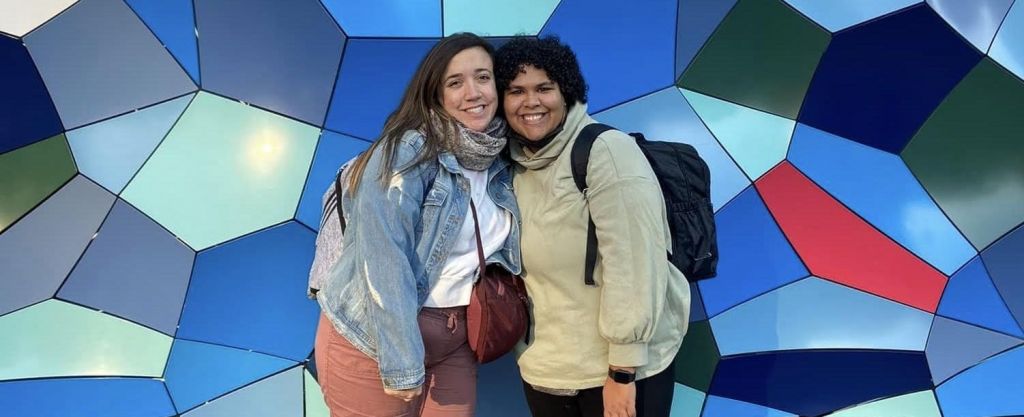 As you know, when we bring a new person onto the Gold Coast Doulas team we love to find out more about them and share that with you! Endira comes to us with tons of passion for working with families, and also tons of great experience. Let's find out more about her!
What did you do before you became a doula?
Before becoming a doula, I worked as a full-time nanny. Before that I was a teacher's assistant at a child development center. Through nannying, I have been able to establish a deeper, more intimate relationship with the children I care for as well as with their extended families.
What inspired you to become a doula?
I have felt called to birthwork for as long as I can remember. To encourage and support birthing people and their partners and to follow them in the journey into parenthood is an absolute honor and something I do not take lightly. I pride myself in offering a safe space and being a source of comfort for families as they take on the adventure of caring for themselves and their new additions.
Tell us about your family.
I am one of three daughters raised in an interracial family in upstate New York. My partner Annamarie and I met in high school and have taken life on with a team approach. We've been together through many seasons and have loved every step. We made the move to Grand Rapids about two years ago to be closer to loved ones and find new opportunities.
What is your favorite vacation spot and why?
My favorite vacation spot is Cancun, Mexico. There is nothing better than eighty degree weather and being able to jump from the pool to the sea.
Name your top five bands/musicians and tell us what you love about them.
Top five musicians/bands? This is hard because there is always new music being dropped but my all time favorites are…
1. GIVEON – His music feels like a warm embrace; it fills my soul with confidence that new beginnings are coming.
2. Sasha Sloan – If I am ever doing a project and need something to encourage me to press on, she just seems to get me back on track.
3. Lindsey Stirling – I come from a family of string players (my mom, my sisters, and I all played the violin). My arms always got too tired to play, so I enjoy violin music vicariously through Lindsey. When you are tired and need a hype up, Lyndsey is your girl. And as a bonus, her concerts are amazing.
4. Florence + the Machine – Whether it is 2008 or 2022, her music is still so good!
5. Ella Mai – Her voice is just so beautiful. Even when she is singing the saddest love song, her music still feels like warmth to your ears.
What is the best advice you have given to new families?
Be patient with yourself. This is new and not easy for anyone.
What do you consider your doula superpower to be?
I am consistent and dedicated. My goal is to provide the best services and be a resource. I am easy to work with and want you to feel supported and comfortable asking if you need more or less.
What is your favorite food?
Any kind of dip.. Literally ANY kind!
What is your favorite place on West Michigan's Gold Coast?
Barrier Dunes State Park… the secret cove that we always have to ourselves. Well, I guess I will see you all there next summer now.
What are you reading now?
The Big Letdown by Kimbery Seals Allers.
Who are your role models?
My mom is my biggest role model and confidant. She set a legacy and led by example by always educating, encouraging, and following through with her words. She advocated for not only herself but many others through pregnancy and childbirth and taught me the importance of being informed and supported through all decisions. I now have both a wealth of knowledge as well as the utmost respect for mothers, fathers, and anyone else who is raising a child.