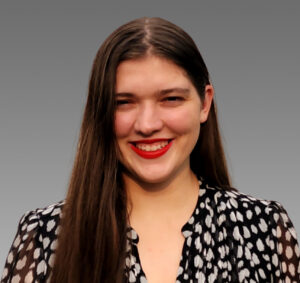 Meet our new Postpartum and Infant Care Doula, Aubri
Meet our newest postpartum doula, Aubri. She resides in Grand Rapids. We love to share interesting facts about our team.
What inspired you to become a doula?
I ended up researching the profession after talking with Kristin Morter from the Gold Coast team. Kristin encouraged me to look into it, talked with me about her experience with what she does. I ended up talking with a few people I go to church with who all just encouraged me to try it. I have always loved being around babies. I like supporting people and being helpful, and I believe being a doula will help me do just that for others.
Tell us about your family.
I live with my older brother, and my parents, a dog and a cat. I am the youngest of three kids. My eldest brother has two daughters which makes me a very proud aunt. I am also a very proud cousin! Two of my cousins that I grew up with had babies in the last two years.
What is your favorite vacation spot and why? 
I can't say I have a favorite, but with the few vacations I have taken in the last few years it is always spending time with the people I go with that makes it enjoyable and is often the reason I want to go back.
Name your top five bands/musicians and tell us what you love about them.
Crowder- his music is really powerful and upbeat. He gives so much depth in his music.

Restless Road- This is a country band that has such amazing songs, and they can also pull off an incredible concert.

Phil Wickham- I enjoy his voice and tone and the way he sings. His songs are of worship and praise and they always hit home for me.

Ben Fuller- Honestly his songs 'Who I am, He found Me, But the Cross" I have been playing on repeat. I find his songs can be raw, relatable, and honestly such good storytelling.

Anne Wilson- I love how her songs tell a story. Her tone, and her singing, is just soothing to me.
What is the best advice you have given to new families?
Let me help in whatever way I can. It's okay to need help. I am here.
What do you consider your doula/consultant superpower to be?
How much I care and want to be of use.
What is your favorite food?
It's a tie between spaghetti and pepperoni pizza
What is your favorite place on West Michigan's Gold Coast?
I love going to Grand Haven's pier.
What are you reading now?
I have finished reading Postpartum and infant care textbook from Pro-Doula. I am looking forward to finding more books dealing with post-partum: depression, OCD, anxiety, and more on birth aspects and care.
Who are your role models?
I have always looked up to a lot to the women in my life; my mom, people I go to church with, and some of my old high school teachers.  And that is still true,  but I will also add in one high school psychology teacher (he always emphasized taking care of yourself), and Job and Jesus from the Bible. Job never let his circumstances define him. And Jesus showed me constantly how to love those around me.