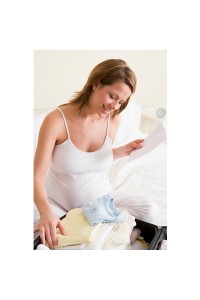 What to pack in your birth bag
Clients often ask us what to pack in their birth bags during prenatal appointments.
Here are our top 12 items to pack:
Your birth plan or birth preference sheet. Our Gold Coast doulas can answer questions for you as you begin to create your plan.
Charger for your phones. You don't want to lose your ability to communicate, take photos, videos, etc.
Snacks for your partner or husband.
IPOD or phone if you want music at your birth with a docking station. You can even make your own birthing soundtrack!
Coconut water to keep you hydrated..plus it is delicious.
Hair ties or a headband to get your hair off of your face.
A Nursing bra or nursing tank for those first feedings.
Chapstick or a natural lip balm. Your lips will feel very dry during labor.
A birthing gown if you want to wear your own. We love Pretty Pushers.  Another great option is a long skirt and a nursing tank.
Honey sticks in case you need an extra boost. I love to buy them locaally at the Fulton Street Farmers Market.
A camera or better yet hire a birth photographer. We love The People Picture Company.
Photos or mementos from home to serve as a focal point during labor.
Gold Coast Doulas is a participant in the Amazon Services LLC Associates Program, an affiliate advertising program designed to provide a means for sites to earn advertising fees by advertising and linking to Amazon.com.