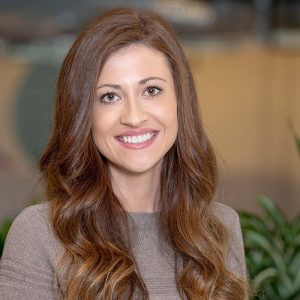 The Role of Caregiver for New and Expectant Moms: Podcast Episode #175
Kristin chats with Bre Boysel of Cariloop about the role of caregiver for new and expecting moms.  You can listen to this complete podcast episode on iTunes, SoundCloud, or wherever you find your podcasts.
Welcome.  You're listening to Ask the Doulas, a podcast where we talk to experts from all over the country about topics related to pregnancy, birth, postpartum, and early parenting.  Let's chat!
Kristin:  Hello, hello!  This is Kristin with Ask the Doulas, and I am so excited to chat with Bre Boysel today.  She is the director of coaching services for Cariloop, and Bre is a mom of four has a 14-year career in nursing and is also a health coach.  Welcome, Bre!
Bre:  Thank you!  Thanks for having me.
Kristin:  I'd love to hear a bit more about your background and how it led you to Cariloop.  I know you worked in both pediatric and geriatric care as a nurse.
Bre:  I did.  I spent a number of years in direct patient care, and through that experience really gained insight to the fact that it was one thing for patients to be receiving that direct care, but often questioning how much they were truly set up for success when they weren't receiving that direct care and they were back home, whether that be from an illness or welcoming a new family member into their home.  And I encountered the opportunity to join Cariloop and their mission that is so near and dear, and here we are.
Kristin:  I love it.  I know Cariloop exists to relieve the stress and anxiety felt by caregivers and to give connections and resources, and you have a variety of coaches.  So would you fill us in a bit more about your model of care?
Bre:  Absolutely.  Cariloop is concierge support service that connects caregivers with a dedicated care coach.  We partner with organizations who provide our service to their employees as part of their benefits and wellness package.  And those caregivers come to us and connect via our web-based portal and are paired with their dedicated care coach, which as you had already mentioned, we have a wide variety of backgrounds in healthcare and caregiving to really be able to support our members, regardless of what phase or what type of caregiving journey they're on.  And like you said, we believe no one should go through caregiving alone, and we really just walk alongside them and support them through all the twists and turns of what caregiving brings.
Kristin:  And Bre, can you give us some examples as far as caregivers outside of nursing fields?
Bre:  Coaches?
Kristin:  So health coaches, life coaches that deal with more of the medical aspect.  Would those be some –
Bre:  Sure.  So we have coaches with backgrounds in nursing, social work, administration, all of the different care settings as far as acute care, long term care, primary care, so that regardless of what that experience is, although those members are connected with their own care coach, we can also tap in to the wealth of expertise that we have from the whole depth of the coaching team, and they come from all settings.
Kristin:  So for medically complex issues, more of that concierge care to help navigate the system.  And also, as you had mentioned, just the employer benefits and understanding how to best navigate that.  So I do love that you're dealing directly with employers to enhance the experience of their employees.
Bre:  Absolutely.  It's so funny that you mention that.  It is open enrollment time, and it's one thing when we're going through those elections for our benefits as those things are fresh in our mind, but when you are going through a caregiving journey, oftentimes the first place that we think to go isn't always the benefits that we have available to us through our employer.  So we positioned where we are as coaches and to be able to really dive into all of the avenues a caregiver has to explore to receive the support that they need, whether that be their employee benefits or employer benefits, rather, or their insurance or support within their community.  Oftentimes, I'm doing everything that I can.  Are there other things out there that I don't know about or that I'm missing that could be helping my loved one or myself?  And so to be able to outline that for these families and those caregivers so that they feel empowered and encouraged and informed in making the decisions that go into caregiving daily is something that we really love to be able to do.
Kristin:  I think I could use a coach for navigating my benefits program and insurance and understanding all of the options.  It's overwhelming.
Bre:  Yes, yes.  It very much is.
Kristin:  So you're also a certified B-Corp, and that is very impressive, as Gold Coast is a B-corp.  There are very few healthcare focused B-corps, so I was so excited to see that you went through the very rigorous process to become certified.  Tell me a bit about why that is important to you as a company.
Bre:  I think it's so important to us as a company because we are reinvesting into our communities, and to really be able to create the global standard for the way that we support caregivers, families, and each other, a huge part of that is walking the walk, so to speak, and so to be able to go through the process of becoming a B-Corp and to really be able to highlight that as an organization to show what we are doing to invest in our community and the cause that we are so invested in is really incredible.
Kristin:  I love it.  So let's get into navigating all of the changes with expecting families as becoming a caregiver for the first time or with baby number four.  I know the first year is very overwhelming and so many changes.  So I would love to hear your tips on best tools and resources for families as they're navigating caregiving for the first or as I said, the fourth time.
Bre:  Yeah.  I think one of the biggest things is first to just recognize that they are caregivers.  So often when we are connecting with and supporting families, it's not often that people self-identify as caregivers, unless they are in a situation where maybe they are caring for someone who has had an acute event and are ill or maybe an aging loved one.  But it's so important to recognize that beyond being a sister and a spouse and an employee, being a parent is being a caregiver.  And I think that's one of the biggest things that I can encourage parents to do is to recognize that they're caregivers, too, and to really create a community of support around that.  As you said, that first year is a lot of guaranteed change as they're going through pregnancy and bringing baby into the world and adjusting to being a family of three or being a family of six.  And so I think that would be the number one tip is just to embrace the fact that they are caregivers.
Kristin:  I know as far as options, it can be – especially for a first-time parent, you really don't know what resources in your community or across the country would be available to you for support.  So how does someone navigate not only their system within their employer as far as benefits package and leave times, but really, again, getting that community of support?  Some great options to look into outside of Cariloop?
Bre:  I think starting with their provider is a great place.  Every family's journey is different, as are our desires for our experience, and so starting with their provider and having conversations about what their hopes are for their pregnancy and their delivery and really having that open line of communication with their provider as a starting point to explore then from there what best resources there are within their community as far as classes that may be offered by the hospital or getting the better understanding of what delivery options they have by taking a tour at the hospital, all the way to then connecting with the hospital on the providers that visit there as far as when the baby comes.  There's just so much to unpack through that journey that starting with your provider is a really, really great place.
Kristin:  I love it.
Hey, Alyssa here.  I'm just popping in to tell you about our course called Becoming.  Becoming A Mother is your guide to a confident pregnancy and birth all in a convenient six-week online program, from birth plans to sleep training and everything in between.  You'll gain the confidence and skills you need for a smooth transition to motherhood.  You'll get live coaching calls with Kristin and myself, a bunch of expert videos, including chiropractic care, pelvic floor physical therapy, mental health experts, breastfeeding, and much more.  You'll also get a private Facebook community with other mothers going through this at the same time as you to offer support and encouragement when you need it most.  And then of course you'll also have direct email access to me and Kristin, in addition to the live coaching calls.  If you'd like to learn more about the course, you can email us at info@goldcoastdoulas.com, or check it out at www.thebecomingcourse.com.  We'd love to see you there.
Kristin:  And then as far as support groups, I think the pandemic has opened things up to have a lot of online support available, whether it's breastfeeding groups or perinatal mood disorder support groups.  So obviously, like, really understanding what options are, and I also think figuring out the benefits plan of, like, what would be self-pay and what would be something that your insurance or flex spending or health savings would cover.  Navigating budgets and priorities.
Bre:  Yes, absolutely.  And connecting with your employer is a great place to start there, especially when bringing a baby into the family.  That then creates the opportunity to make those changes in benefit elections, as that's a life event.  And so even exploring; maybe a family hasn't used a flexible spending account before, and looking into how the change in dynamic of their family, how that may be better suited for them as their family grows.  And so connecting with their employer to see what options they have through that avenue, and again, the pandemic has opened so many doors as far as virtual support groups and ways to create that community of care and be connected.  I just always encourage families – trying is the first step, and especially when you are seeking our resources that are so personal, and as we talk about intimate things within our family dynamics of growing our families or life stressors or finances, all of those things that kind of compound together to create each of our own unique scenarios.  Finding the right community and the right support as far as those support groups or counselors or peer groups, even, within our community.  It's really important to take that first step and try because that's often the scariest part, and then you're able to really just connect with people who understand and can support you as navigating all of the changes in that first year in particular.
Kristin:  And also, you know, getting that plan early, not only with childbirth classes through doula companies or a hospital and hiring additional support, but thinking about childcare and what you're going to do for that plan.  Again, how much paternity leave is offered?  How much maternity leave?  And then starting with either a postpartum doula or a nanny right away to help that adjustment, and I know that childcare centers with newborns are very challenging to get into right now.  And so getting on that waitlist if that's important or finding in-home daycare or a nanny share or working with a newborn care specialist.  Like, finding that right type of support for your family.  And of course, some families rely on grandparents.
Bre:  Absolutely, and I think that brings up such a great point, just that it can be really challenging for caregivers to be in the present and enjoying this experience of growing their family and bringing a baby into the world and also planning ahead, and as you said, we have seen with the aftermath of COVID and since COVID started, that availability of childcare in that many families are having to get on waitlists and start to explore what those options are going to be a year in advance, oftentimes as soon as they find out they're expecting.  And that can be really challenging to try to be present and also plan and prepare.  And again, I think in supporting these families and these members and these caregivers, it's important to kind of give themselves some grace in that it is stressful, and it is a lot to unpack as they're exploring what options are best suited for them.  But again, I would just encourage them to connect with those services with any that kind of speak to their situation and what they feel may be helpful for them, and just have the conversation because, again, as we talked about before, a lot of times some of the biggest stressors come from just questioning, is there something else out there?  Is there more?  Am I missing something?  And by reaching out and connecting with those services and those options for different support after baby comes or as you're returning to work and needing childcare, having those conversations and exploring those different avenues is really empowering and encouraging in really feeling like a family is making the best decision for their family and where they are in their journey.
Kristin:   I love it.  So, Bre, some of our listeners may not fully understand what the role of a certified healthcare life coach would be.  Could you explain a bit about the coaching role to our audience?
Bre:  Absolutely.  So as care coaches – again, we have the honor of connecting with families and supporting them through their journey to – with the goal of relieving the stress and anxiety that we feel as caregivers.  And that looks different to each family.  In some instances, that can look like finding those childcare providers or a doula as a family prepares to deliver their baby and bring baby home.  It may also be, again, navigating those employer benefits that they have access to or their insurance.  Oftentimes, we have expectant families come to us and share that their provider has informed them that they have until a certain number of weeks to pay a certain amount based on the relationship that their provider has with their insurance company.  That's oftentimes a new concept to families, so that global maternity billing, to be able to connect with a family and explain to them what that is and what it means for them and what will happen if maybe they don't end up getting delivered naturally and how that will then change.  And then on to preparing, and receiving support in breastfeeding, or families who maybe nursing didn't work out and they are facing the formula shortage; what to do there if they're having trouble accessing the services and the things that they need for their family.  And so a coach just joins them there and connects with them to identify the things that are causing them stress so that we can take that off their plate and navigate that for them, so that then we can come back to them after doing that legwork and kind of outline what their options are or what information we've been able to gather for them, again, so that they can make a really informed decision and feel empowered in doing so with all of the unknowns that they face.
Kristin:  I love it.  And I'm sure if they're navigating medically complex newborns or bedrest, it could be even more helpful to get that support early on, if they know they'll have a NICU baby; expecting triplets, for example.
Bre:  Absolutely.
Kristin:  So any tips as a mom for our listeners?
Bre:  Oh, as a mom of four, there are a lot of days that I feel like I am winging it, and it took a long time for me to work through some of that mom guilt that I think so many of us face in trying to juggle it all.  And so I often have to remind myself to extend myself a little grace and also to delegate and be comfortable in sharing what it is that I need to balance being a mom and a spouse and a daughter and all of the things.  So I think as an experienced mom, that would be what I would really encourage other moms to do for themselves.
Kristin:  I love it.  So, Bre, how can our listeners find you?  I know you have a website for Cariloop and you're on quite a few different social media platforms.  Share away.
Bre:  Yes, they can find us on LinkedIn, on Instagram by searching Cariloop, and they can also visit our website.  We have options there for them to connect us with their employer, to discuss that.  And then we also have contact information there for them to reach out to us directly.
Kristin:   I love it.  Thank you so much for sharing your wisdom, Bre.  It was wonderful to meet you.
Bre:  Same to you.  I appreciate you so much.  Thank you.
Kristin:   Have a great day.
Bre:  You, too.
Thanks for listening to Gold Coast Doulas.  Follow us on Instagram, Facebook, and YouTube.  If you like this podcast, please subscribe and give us a five-star review.  Thank you!  Remember, these moments are golden.