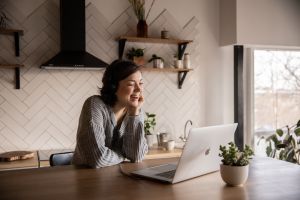 Affordable Ways to Help a Loved One Through a Pandemic Pregnancy
While we've had nearly a year to adjust to the changes brought on by the coronavirus pandemic, having a baby presents new challenges. Women who are pregnant have to worry about contracting COVID-19, surviving their pregnancy with limited social support, and staying safe at the hospital. If you know someone who is pregnant right now, check out the following budget-friendly tips to learn how you can offer your support!
Budget-Friendly Gift Ideas
You don't have to spend much to make your pregnant loved one feel special. Stick to heartfelt gifts like comfy clothes or DIY baby blankets.
Give Your Time
Instead of showering your loved one with pregnancy gifts, offer your assistance with errands and household chores.
Offer Words of Support
Even if you cannot visit your pregnant loved one at home, you can offer kind words and meaningful support over the phone or video chat.
Keep it Up After the Baby Arrives
Many parents find that support tends to drop off a couple of weeks following the birth of their baby. This is a great time to check in and find out how else you can help.
Pregnancy can be stressful, especially when you're grappling with the challenges of having a baby during a pandemic. Women who are pregnant right now are facing considerable trouble accessing support and staving off loneliness. Be there for your loved one in whatever way you can!
Emily Graham is the creator of Mighty Moms. She believes being a mom is one of the hardest jobs around and wanted to create a support system for moms from all walks of life. On her site, she offers a wide range of info tailored for busy moms — from how to reduce stress to creative ways to spend time together as a family.