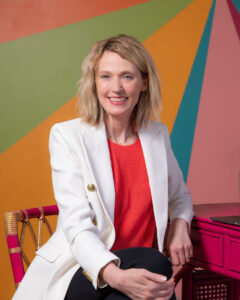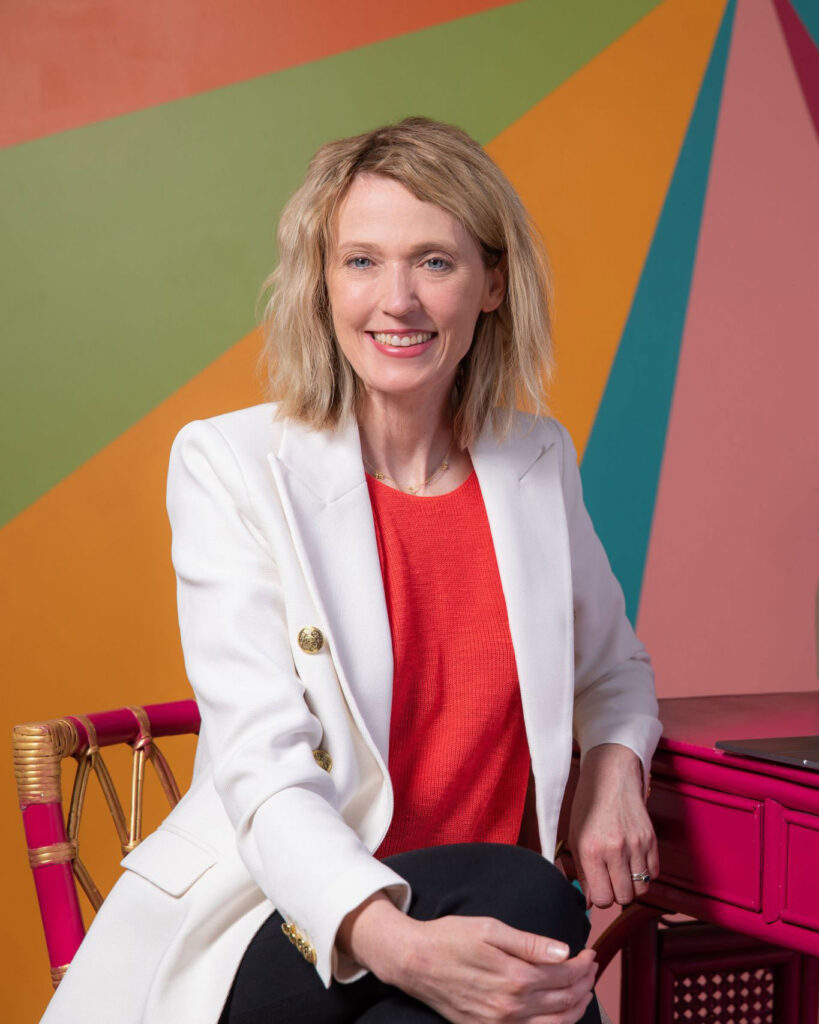 Your Options for Birth and Postpartum Doula support with Kristin Revere: Podcast Episode #206
Kristin Revere of Gold Coast Doulas talks about the types of birth and postpartum doula business models.  She also talks about the role of a newborn care specialist.
Hello!  This is Kristin Revere with Ask the Doulas, and today will be my first solo episode.  I was inspired after speaking at a doula conference in Parker, Colorado this past week called DoulaCon, and one of my speaking engagements there was a panel of agency owners and doulas who were experienced working in a variety of scenarios.
I was really surprised by some of the questions from the audience.  The audience was mainly made up of doulas and other healthcare professionals.  I really thought that our audience and doula clients may be interested in some of the options for them as they're looking at choosing their perfect birth doula, postpartum doula, or newborn care specialist.
BIRTH DOULAS
There are a variety of different options, and I may have personally experienced some, and others, I may not be as familiar with at all.  I'd love to hear from you if you're a doula and work in a different model of care, or if you have hired a doula and they practice a bit differently than I have personally experienced or other panelists that I talked to were experiencing for themselves.
Solo birth doula: The client hires one doula to support them during pregnancy, labor, birth, and immediately after baby is born.  You get to know this individual well, and the doula is on call for you.  Many solo doulas are available between 38 and 42 weeks of on-call time.  Some doulas make themselves available before then.  They would rely on backup in case they're at another birth, they're sick, or they have an emergency.  The backup may be pre-selected, or you might know who that is, or it could be a last minute call and you don't know that doula at all.
I was a solo doula myself for a couple of years before starting Gold Coast and was a backup for other doulas and went into births without every knowing the client.  I also relied on them for backup for my own business, and I did my own personal marketing and had my own website as a solo doula.
Partner doulas: This is when two doulas partner up.  They may or may not share a website.  They usually interview together and present themselves as a team.  They would either share calls equally, or one doula would be the primary and the other would be the backup that they know.  This ensures that you know who will be at your birth in most cases.  You wouldn't need a backup unless for some reason they were both unavailable.  It's often a more sustainable model for doulas.
I did this partner model with my then-business partner, Carly, before we launched Gold Coast because we worked on the business for six months before doing our launch tour and rolling out our website, and we were both taking clients but really wanted to try out that partner model.  So as individual clients hired us, we met with them together, and they were open to that option.  It worked beautifully for both of us, and we were able to be at our kids' birthday parties and sporting events and important dates and still be there for our clients.
Gold Coast was founded with that partner model of care, whether it's for birth or working in teams with our postpartum clients.
Collective: A collective may not just be for birth doulas.  I could also be for a mix of birth and postpartum doulas.  The collective that I was in was a group of individual doulas who shared a website and shared marketing costs.  We took turns attending events and were there to support each other.  So we had backup within that collective, and I taught my classes under that collective, as well.  There are many benefits to that model in that it gives a sense of community.  Doula work can often be isolating.  And it can reduce individuals costs for marketing and website expenses, expos.  You can all pool your money.  I know there are other ways that doulas run collectives besides the one that I personally experienced.  They are sometimes called doula associations, and doulas pay an annual or a monthly fee to join, and they may have Meet the Doula events or Doula Speed Dating, similar to what I had with the collective I was in, and then the potential clients could hire whichever doula they want.
Doula agency model: This is the model that Gold Coast uses.  As the owner, I do all of the marketing and the business end of things.  I do the invoicing and collections from the clients, handle accounting, and it frees up the time for the birth and postpartum doulas and newborn care specialists on our team to work directly with the clients.  It allows them to take more clients because they're not doing all of the marketing and the sales and customer service, the business end of things that not every doula likes to do.  Or if they have kids at home or another job, it gives them more time and can increase their income.
Some doulas within our agency in Gold Coast share call as birth doulas, or with some clients, we have multiple doulas working with the same client, whether it's daytime support or overnight newborn care, which is our unique special niche.
All of the doulas in Gold Coast follow the same standards.  They're all certified.  They carry liability insurance.  Our postpartum doulas are background checked.  Our birth doulas are, as well.  Our postpartum doulas are CPR and first aid certified.  And our clients have a similar experience, especially with the postpartum doulas.  We keep a log and try to have that seamless experience no matter who's attending.  If a client hires only one doula with us and that doula is sick or has an emergency, or if she's a birth doula with us and gets called to a birth, then we have a big enough team that a client can always have support if they choose, or they can reschedule with their doula.
There are other agency models that operate differently than Gold Coast, but I wanted to talk about that.  I personally match the clients with the perfect doula or multiple doulas for them and really find out what they're looking for experience-wise, what their ideal personality is, see what our availability is.  As an agency owner, I can often find a postpartum doula that day or night that a client is calling because we have a big team.  I know their schedule, and we're able to make it happen because many of our clients are tired and they need sleep.  And a solo doula – we have due dates often six months ahead of time.  We could be fully booked up and may not be able to help a client, and our postpartum – again, with that urgency, the doulas could be limited in the number of clients they take, especially if they're a birth doula as well as a postpartum doula.  So that is one of the benefits of an agency.
Other models: Other models that I'm not as personally familiar with are hospital doulas that work for the hospital and don't know the client in advance.  They work a shift, similar to other hospital professionals.  There are also some doula groups that are similar to, say, a medical practice that follow a practice model where there are a variety of birth and/or postpartum doulas, and they have a set call schedule, the way a provider would when they're attending their patient's birth in the hospital.  So a doctor would have set days that they're going to be attending births.  In the practice model, doulas have a similar philosophy and would be on call certain days and times of the week, and the clients know that going in.
There are also community-based doula programs that are often grant-funding and either sliding scale or completely free or very reduced rates to the community.  Doulas have mentoring and usually some of their other fees covered, and they're given a set fee for the length of the grant.
POSTPARTUM DOULAS
This refers only to trained, certified postpartum doulas.  Some birth doulas sell postpartum support without being formally trained outside of their birth doula training.
Solo: Postpartum doulas may work solo.  They work for themselves; they pick and choose the clients and the hours that they're available.  The client knows their doula.  The con would be if the doula is sick or has an emergency; the shift will be canceled unless they have a relationship with a backup doula and the client is okay with having a doula they've never met come in to work in their household.
Agency: This is Gold Coast's model.  It allows for 24/7 care, at least within Gold Coast.  We have the ability to work 7 days and/or nights a week with care.  The agency model may have postpartum doulas only, or it could be a mix of birth and postpartum doulas.  It could be a mix of birth doulas, postpartum doulas, and newborn care specialists.
A newborn care specialist is trained to support baby only and is focused on baby's care, and that's often within the first several months.  It could be 24/7.  They often travel and then do a lot of overnight newborn care.  Their training is focused solely on the newborn and their development and care, and sleep is a big part of newborn care specialists.  Postpartum doulas, depending on the doula organization that they're trained under, they may have a different scope of practice.  Some doulas are focused more on that recovery support of the first six to nine weeks and working themselves out of a job and focused on caring for the family, the mother.  Mothering the mother.  Household tasks, light meal preparation, light housekeeping.  They may or may not do overnight support, depending again on their training and their availability.  Some postpartum doulas, like many on our team, are also trained in infant care and work a longer amount of time and can do all of those household tasks and focus on recovery and feeding but also include more overnight care to ensure that the entire family gets rest while supporting the mother and partner emotionally, giving resources, referring to experts if there are any issues with colic or any medical concerns like tongue tie that would need to be evaluated by an international board certified lactation consultant, a pediatric dentist, and so on.  So we can help get the right resources for our clients.
An agency may be a model for you if you know you want a lot of support.  For example, multiple nights or days of care a week; longer periods of time.  If you know that you want access to the owner or the scheduler, depending on how the agency runs, then you know you get that customer service that you would expect from other companies.
Some newborn care specialists work with a referral firm that would operate more like a nanny agency who would help give them choices of newborn care specialists.  The client hires the newborn care specialist directly and pays a fee to the newborn care specialist agency, the same way that they would to a nanny agency, and the client pays the newborn care specialist based on that individual's own contract and their terms.  That is a bit different of a model.
We'll get into how to pay for your doula and some of the other scenarios in the future, but I thought this would be interesting for you as you're beginning your search for a birth or postpartum doula or newborn care specialist and the choices you have for the different models of care and models of business out there.
Thanks for listening, and can't wait to chat with you soon.
IMPORTANT LINKS:
Classes from Gold Coast Doulas