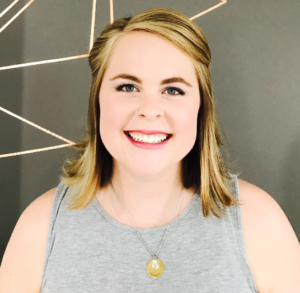 Podcast Episode #4: When to Hire a Doula and Why A Team Works
In this episode of Ask the Doulas, Alyssa and Ashley talk about Gold Coast's team model for doulas and about the right timing for hiring your doula.  You can listen to this complete podcast on iTunes. 
Alyssa:            Hi, welcome to Ask the Doulas.  I'm Alyssa, co-owner and postpartum doula at Gold Coast Doulas, and we have Ashley Forton in today talking about the question of when should I hire a doula?  And Ashley is a birth doula, so we're going to talk about births specifically.  What have you seen lately?  When does the average client hire?
Ashley:           Well, I can tell you that some clients will hire as soon as they find out they're pregnant, which is awesome, because what happens when you hire us – the minute you hire us, we are at your fingertips 24/7.  So if you have a question, you get out of a prenatal appointment, you text us.  "Hey, this came up.  I'm not sure how I feel about this."  You need somebody to talk through; that's what we're there for.  If you are on your way to a coffee shop and you're like, "Hey, my girlfriend just mentioned this.  Have you heard of this type of birth before?"  We're there for all those questions, and it really helps us get to know you throughout that nine-month period of time.  So we certainly have clients that hire that early, but we also have clients that hire us at 36 weeks, 38 weeks.
Alyssa:            They're like, oh, shoot, I'm nervous.  Maybe I should hire a doula!
Ashley:           Yes, yeah!  And a lot of times, people are like, I'm 36 weeks.  Is it too late to hire a doula?
Alyssa:            And what do you say?
Ashley:           Absolutely not too late!  No.  It gives us a little bit of a time crunch, so it makes things a little bit more time-sensitive, just in case you go early, but one of the things we do is whenever you hire us, we try to get a prenatal visit on the books, so whether it's one or two, depending on what package you choose, we want to come to your house and talk to you about any and all concerns that you have about your upcoming birth.  Do you have a birth plan or birth preferences?  Do you need help coming up with that?  Do you have any medical concerns that you have brewing in your mind that have caused some anxiety?  Do you have any sort of questions about birth or maybe even right after birth?  What happens when I bring this baby home?  Are there other resources that you need?  We cater that appointment totally to what the client needs in that moment.  So sometimes it's that we create a birth preferences sheet right there on the spot.  Sometimes it turns into, "Hey, I've got questions about what does labor look like?  How am I going to know I'm in labor?"  So we really cater that to what they need to talk about, and that's time for us to get to know each other.  So even if you hire us at 36 weeks, we'll get that on the books right away, and we want to get to know you as best we can, so we know what type of comfort measures might be good for you.  How do you relax on a regular basis?  What is relaxing and comforting to you?  We want to know all those things.  Do you not like being touched?  Should we not try and massage you?  Are there certain things that you don't want?  And all of that kind of goes into building our relationship so that when you do go into labor, it's not the first time that we've met.  Now, granted, that has happened.  I have been to a birth where I had not even met the mom.  She hired us, had not even met me yet, and I went to her birth, and it was an amazing birth.  Part of doulas' training is attuning to the needs of the client, so if you get into a room with somebody that you've never met, paying attention to their body mannerisms; how they're acting; what they're emotionally acting like; seeing what do we think that this person might need; relying on the partner.  "Hey, is there something that you think might be helpful?"  So you can still have a beautiful birth in that situation, but hopefully we've had plenty of time to get to know each other before we get into that labor room.
Alyssa:            Right.  And our birth doulas at Gold Coast work in teams.  Can you explain your take on the team approach and why that's so important for a client?
Ashley:           Yeah.  So hiring a team of doulas, you get two doulas for the price of one.  So let's say you're about 20 weeks pregnant, and you decide to hire a team of doulas from Gold Coast.  You usually will meet with us, we'll do a consultation, and you can decide if that's a good fit personality-wise.  Once you've signed that contract and paid the deposit, you have access to both of these doulas.  So you get two brains to pick.  You get two sets of separate experiences.  Sometimes you've got one that was trained by DONA, one that was trained by ProDoula, so you've got different trainings that they're pulling from.  They've all been to different births.  So you get twice the experience, which is pretty awesome.
Alyssa:            Maybe one of your doulas had home births, and one of your doulas had C-sections.  Or one of your doulas had hospital births with epidurals.  And then yeah, all the clients you've supported.  So you've probably supported every single type of birth possible.
Ashley:           Absolutely.  So it's really great to have those varying sources of opinion and experience to draw from, and you've got twice the support.  You've got two people in your corner without an agenda, without any judgment.  There's no comparison; there's no, "Well, I would do it this way."  We're not giving you our opinion.  We're not there to say, "This is how I would do it."  We're there to say, "What do you think?  How does that make you feel?  Tell me more about that," so that you can kind of navigate the waters with someone in your corner, so it takes a little bit of the pressure off.  You've got extra information.  We can give you evidence-based resources.  We do that a ton.  "Hey, this came up at my appointment.  The doctor answered some of my questions, but I'd love some more statistics, more information, before I make a decision." And we can send you some information so when you do make that decision, you feel like you've got everything you need.  You don't feel like you've got questions still brewing, but you've been stuck in a spot where you have to make a quick decision.
Alyssa:            Yeah.  So you have a team throughout pregnancy, and then what happens when your client goes into labor?
Ashley:           So usually our teams have – everybody does it a little bit differently, but we've all got an on-call calendar, so it's split up between the two doulas, and you call the person that's on the calendar.  And we figure out who can get to you the fastest.  If one of your doulas is sick, we don't want to send them to you.  We want you to get the healthy doula, and that's the benefit, too.  If you hire a solo doula, you may not know their backup.  So you may have spent nine months getting to know this doula, and they have the stomach flu.  And they've got a call-in backup, and it may be somebody you've never met or never even heard of.  And that benefit of having two doulas that you know equally, and you've gotten to know them through prenatal visits and everything; you know them, and you trust them going into that birth experience regardless of which one shows up.  And so it's really great to have that bond and that security because trust is really important when you're in labor, and you need to trust every person that's in that room.  It's an intimate experience regardless of cesarean, hospital birth, home birth.  It's an intimate experience, and you want to know that everyone in that room has your back and you know them and trust them.  And so when you call, we figure out who can get to you, and that person comes and supports you.  And sometimes it turns into a longer birth.  Maybe it's been 16 hours.  And you need a refreshed doula.  We want you to have an energized, ready to go, encouraging doula at your service at all times.
Alyssa:            I think parents don't think about that when hiring solo doulas.  "I'm going to have this baby and my doula's going to come, and then we're done."  Well, what if it is long?   You don't think about "Well, yeah, I as the mother am tired, but how is my doula doing?  And if my doula is tired, how well is she going to support me?"  So yeah, saying, "Okay, you know what?  I'm kind of done here.  I've hit my max.  I need to go sleep.  I need to rest, for your sake.  I'm going to call in the other team member, and they can come support."  Relieve the doula, relieve the tired doula, and then you have refreshed doula to support the mother.
Ashley:           Which is especially important when you get to the end of labor.  If you're laboring and having a vaginal birth, those last few hours is when you really need to rally and have the energy and the encouragement to get through that.  And so that's when a refreshed doula really comes in handy.  And it's also important, too, that you partner's getting rest during this, too, so you always have a support person.  You're not looking at your husband going, "Oh, I can't believe that you're sleeping right now."  You've got a doula supporting you.  And then that husband can be refreshed to support you in the end stages, as well.  So I really think it benefits everybody.  The doulas working in a team; it makes it more sustainable for us so that we can have sick days and not be worried about who's going to be with my client that I've developing this relationship with.  You know and trust that partner.  And so it's easier for us to take care of our own kids when they're sick.
Alyssa:            I've read a statistic somewhere that the average burnout rate for a solo doula is three or four years or something.
Ashley:           It's two or three.
Alyssa:            Really?  I can see that.  You're on call, and you have your own families, and to not share that call schedule with another team member, yeah, that's definitely hard, and that's why Gold Coast chose this model.  It's much more sustainable, and we don't want our doulas to burn out.  We want to keep you.
Ashley:           Right, right!  And I want to keep doing what I love!  And I've really loved it.  I am really glad that I'm part of Gold Coast and this team model, and it's worked out really well.  We've had so many clients tell us how much they've loved it.  And the bonus, too, is if you have both of us come to your birth, then both of us are coming to your post-partum visit.  We're both going to come check in on you and help you process your birth, see if you need any resources, how are you healing?  How are you feeling emotionally?  How's Baby doing?  Do you have any baby care questions?  And yet again, you've got two brains to pick.  And our relationship doesn't end when you have your baby.  If your baby's six months old and oh, my gosh, what is happening?  This crazy thing, now he's not sleeping, and drooling like crazy.  Maybe it's some teething stuff and we can kind of help you work through that.  But we love to hear from clients down the road.  We don't want to just "see you later" as soon as we've done your postpartum visit.  We want to maintain that relationship as well.
Alyssa:            Yeah.  Awesome.  Well, I think that answers a lot of questions for the listeners.  Thank you for sharing your information and expertise.  If anyone has questions, email us at info@goldcoastdoulas.com and we'll look forward to talking to Ashley again in the future.
Ashley:           All right, thanks!