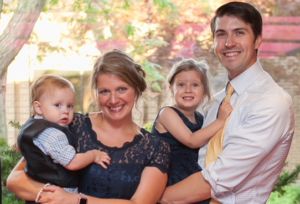 Meet Lindsey, our newest Birth Doula!
We are very excited to introduce you to Lindsey Lupo. She comes to us with a wealth of knowledge and an amazing background as well as a love for people that extends beyond words.
1) What did you do before you became a doula?
I worked in trauma for 7+ years at a local hospital, became a mom, and decided to pursue holistic living through homeopathy, naturopathy, aromatherapy, and herbology. I graduated with a biomedical sciences degree with a minor in psychology and emphasis in research from Grand Valley State University. I also had the opportunity to publish with Michigan State University on Renal Failure. Working with people has always be my primary fortee.
2) What inspired you to become a doula?
My 7 pregnancies with 2 living children, both of which were traumatic births. I want to offer bereavement support along with healing and empowerment to families that have experienced loss.
3) Tell us about your family.
My husband and I live in Rockford with our two children (4 & 2) and our little weenie dog, Maxwell. We homeschool and are very involved in our faith and community.
4) What is your favorite vacation spot and why?
Porcupine Mountains because I thoroughly enjoy camping, hiking, nature, and the beauty of the great outdoors. Minus being chased by a bear, of course.
5) Name your top five bands/musicians and tell us what you love about them.
Matt Maher- He facilitates a greater conversation.
John Mayer- Musically brilliant
Chris Tomlin- Inspirational worship leader
Jason Aldean – Sometimes a girl just has to get on a horse and cowgirl up.
Journey – One should never stop believing.
6) What is the best advice you have given to new families?
You're not alone. Some days are going to be better than others and that's ok. That's the reality of the beautiful mess we all live.
7) What do you consider your doula superpower to be?
I am a confident couch and support person. I have the ability to pass that confidence on to others when needed. People feel safe with me and that brings comfort and consistency.
8) What is your favorite food?
Coffee and Avocados – Not together of course.
9) What is your favorite place in West Michigan's Gold Coast?
Eastown – not for vacation but for everyday pleasures. Some of my favorite places are located here – Marie Catribs, Brewery Vivant, Global Infusion, and more.
10) What are you reading now?
Ina May's Guide to Childbirth
11) Who are your role models?
Mother Teresa and Pope John Paul II.
"Being unwanted, unloved, uncared for, forgotten by everybody, I think that is a much greater hunger, a much greater poverty than the person who has nothing to eat" -MT
"There is no place for selfishness and no place for fear! Do not be afraid, then, when love makes demands. Do not be afraid when love requires sacrifice." – JPII