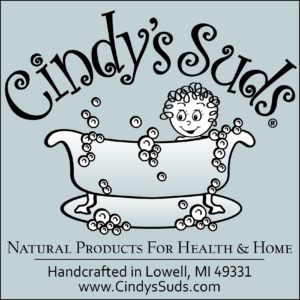 Podcast Episode #14: Grief
On this episode of Ask the Doulas, Alyssa talks with Cindy of Cindy's Suds about her experience dealing with grief and how she found her purpose and mission to help sustain her.  This podcast is available to listen to on iTunes and Soundcloud.  
Alyssa:            Hi, welcome back to another episode of Ask the Doulas. On this episode, we're talking about grief.  I am Alyssa, co-owner and post-partum doula at Gold Coast, and today we are talking to Cindy again from Cindy's Suds.
Cindy:             Hey, how are you?
Alyssa:            Welcome.
Cindy:             Thank you.
Alyssa:            So I read a blog – it's probably been at least two or three weeks ago, of some really tough stuff that you went through about four weeks ago.  Can you tell our listeners a little bit about what happened and then what you went through emotionally and mentally after this stuff kind of hit you pretty hard?
Cindy:            Sure, yeah.  Well, one of my friends that I've been friends with for 20 years or so had a daughter who was diagnosed with a very rare form of cancer almost three years ago, and her daughter was about 19, I believe, when she was diagnosed.  They didn't quite exactly know what kind of cancer it was initially just because it was a rare form of Ewing's sarcoma, which is a rare cancer to begin with, but it had a very rare presentation for her.
Alyssa:            And what does that mean?
Cindy:            So for Ewing's sarcoma, it's a childhood cancer that usually develops in the bones, and it's usually the femur, like the leg bones, or sometimes the pelvis bones.  But for her, it started in soft tissue.  It started in her uterus, and so her presenting symptom was heavy periods.  So for a 19-year-old with heavy periods, that is fairly common, you know, so she was not really concerned at first because so many teenagers have heavy periods.  I mean, that's just kind of part of your body trying to figure out what kind of cycles you're going through; if you're athletic, if you're dieting, if you're whatever, your periods are going to be a little bit off.  So her period started getting a little heavier and didn't think much about it at first.  Then she went to the doctor, and the doctor was like, well, you know, maybe let's try a birth control to try to cycle you better, control your cycle.  And after several months, it just wasn't helping, so they tried a different pill, and they weren't getting the results they expected, so then they thought just to do a quick ultrasound, a pelvic ultrasound, to see if there was a fibroid or something causing the extra bleeding.  And they found a mass, which they thought was a fibroid, which would be very clinically acceptable, and yet that would make sense, but when they saw the fibroid, I guess it looked a little bit different, enough for them to decide to biopsy it.  And the biopsy showed it was cancerous.  And then it took several other steps to figure out what kind of cancer it was because it just wasn't like a typical uterine cancer or an ovarian cancer.  And so when they found out that it was this Ewing's sarcoma, it had been a few months.  It was a rare cancer to begin with, and it just presented differently.
Alyssa:            So instead of bones, they found it in the uterus?
Cindy:            In the soft tissue, yeah.  So she battled cancer for about two and a half years, and her body just couldn't fight anymore, and at age 22 years old, she succumbed to the cancer, which was devastating for her parents, for her friends, for her family.  It's just such a sad, incredibly awful situation because as a mom, you can completely relate to how you could put yourself in the shoes – you would never, ever want to, but you can just imagine the complete grief and devastation that would cause.  So we kind of knew it was coming just because we would get little updates and stuff that she's really not responding to this medicine or that medicine, and we've called in hospice.  We could kind of see their progression, but it didn't really sink in until you get that final text that she had passed because you kept thinking, "She's 22.  She's young.  She's vibrant.  She's got all this life ahead of her."  And it just didn't seem like it was actually really going to take her life.  It was just very hard to wrap your head around.  So that was four weeks ago yesterday, and it has just really rocked our friend group, and you just don't even know what you're going to feel like until it's actually there, on you.  We were kind of going through the motions; we were trying to figure out what little ways we could help support our friend or just being in the sidelines, just praying for their family.  So in the midst of that, that same week, one of my close friends that I've known for 25 years – we lived together when we were in our 20s.  We've known each other forever.  She had been diagnosed with leukemia about a year ago and had gone through the treatment, had gone through a stem cell transplant.  Things seemed to be going great.  She had great energy; she was really starting to look and feel completely normal.  And that same week that my friend's daughter Kate had died, I got a text from my friend and she said, "I need to tell you my cancer's back.  We're leaving tomorrow for Texas."  So, boom.  You just don't know when something like that hits you how you're going to react, and for me, it – besides being so sad for my friend and for her family, as a mom, you just aren't thinking through all these things, you know, what if she has to leave her kids?  This is now my adult friend.  If she passes, she's leaving behind teenagers and a nine-year-old.  What is her new normal going to be now?  What is this all – how is this new chapter, this new season, going to look?  So I just really felt like I shut down.  For about two to three weeks, I had a very, very hard time just with normal activities because nothing is normal anymore.  You know, my friend's family is still struggling, obviously.  They're in Texas getting treatment, and her kids have been kind of back and forth, and her kids are there right now with her.  Her husband and her nine-year-old are staying down there in Texas.  It was just one of those times, I guess, in life where you really realize that we're not in control, and it was just – it kind of hit me in a way that I didn't expect it to hit me.  Just a lot of sadness, and the realization that so much of our lives we have zero control over.  And I've never really been affected this personally by cancer before, and so you hear people talk about, "Cancer sucks," this or that, but man, when it really affects close friends and their family members, it is just is so eye-opening how pervasive cancer is in our communities, and how it is so indiscriminate for who it's going to attack.  You can lead a super, super healthy life, and it can get you.  You can lead a really unhealthy life, and it can get you.  You can be rich; you can be poor; you can live in a great community; you can live in a poor community.  It's so indiscriminate, and it is so everywhere, and I think that realization of – there's this uncertainty that just really kind of hit me hard when this news came about a month ago now.  So for me personally, I just went through a little mini-depression, and for me to do any work, for me to do anything that was housework, I couldn't bring myself to do it because it felt so inconsequential, so miniscule to what my friends were going through, that it seemed completely pointless to do the normal routines because their lives were completely shattered.  And so it was very interesting, yet I think healthy in a way, because I think when you can empathize and sympathize with people, I think that is sometimes the only way that you can really reach out to someone who's hurting is if you are there at least with them and you can help them.  Just so that – I think if you're hurting with them, I think you don't even have to say any words.  You're there with them, and you – grief is such a weird thing.  It's such an individual thing, and everybody grieves differently.  So it's just been a very interesting, sad, heavy kind of a last month, and I just now feel like I'm kind of starting to come out of this little hole that I dug myself into.
Alyssa:            I don't know if it was in your blog or if we were talking, and you told me that you had a friend – I think it was in your blog.  A friend actually said to you, "Well, what are you talking about?  Your business doesn't have to stop."  What you're doing for people; you're trying to eliminate some of – screw cancer, right?  But that's why you're doing what you're doing, and that kind of brought you out of the funk a little bit.
Cindy:            Exactly, yeah.  And that was something that I had dug myself in so much to this hole that it took my friend to say, "Well, wait a minute.  Yeah, cancer does suck," and she actually has a parent who has cancer and her in-laws have both passed away of cancer, so she is very uniquely tied into the grief of cancer, herself.  But she jumped on it, and she was like, "Well, yeah, cancer does suck, and this is exactly why you're doing what you're doing with your natural products."  And it kind of gave me that, wow.  She's absolutely right.  So I could sit here and wallow in sadness and grief, which is also a needed thing.  I'm not dismissing that at all because everyone needs to grieve differently.  But it also – when she said that, it kind of gave me this tool to be like, wait a minute.  Yeah, there's choices and reasons why I'm doing what I'm doing, and it may not feel as inconsequential as it did, you know, right after I got such sad news, but it's a tool for me to at least feel like I can move forward, and I can help in small ways.
Alyssa:            Whatever small way you can.
Cindy:            Right, and that's not to say that – you could do every single thing right, and you could still get cancer.  I'm not trying to dismiss that and say "Oh, you must not be following all the rules and therefore you got cancer."  That's not what I'm saying at all.  But we do know that if we can make our bodies as cancer-hostile as possible, we're at least going to hopefully prevent certain types of cancers.  Some cancers are going to be more genetically predisposed or they just don't really know why you get certain types, but we also do know that other types of cancer will grow faster, quicker, if they're in an environment that's going to promote disease vs. promote health.  So by her saying that to me, it really gave me almost like the fire again to be like, "Well, wait a minute.  What I am doing is helping, and it is giving people options."  If you're trying to be as healthy as possible, you're going to choose products that are chemical-free, that don't contain a lot of these chemicals that are known carcinogenics that are just kind of pervasive throughout the bath and body realm out there because they're cheap or they provide a cheaper quality that you could get vs. a more expensive plant that you're using in your products.  So it did give me that fire to be like, yeah, amongst the sadness and grief and pain, there are little steps that we can do individually to promote wellness and to promote health, and I feel like I've got my little corner where I can use Cindy's Suds to at least offer families a chemical-free option for bath and body needs.  And so I've kind of had to keep grasping back to that to remind myself, "This is why I'm doing what I'm doing.  This is why I'm doing it."  So whereas the reason I started Cindy's Suds was because one of my sons had really bad skin issues, bad eczema, super dry skin, I feel like ten years later, I've got this renewed fire to be like, well, wait a minute.  Yeah, this is what started me, the skin issues.  And now the cancer is this newfound fire in my soul, that I can use this sadness and this grief that I've experienced with my friends and use that more as a fire to move on and to continue offering products that are safe just so that we have alternative choices instead of this sea of chemical-laden products that are out there.  I'm not they saying will cause cancer, but I'm saying we do know that there are so many things that are bad for our bodies, and why not try to eliminate as much as possible so that you're trying to at least start out on as best a footing as you can because cancer does not pick and choose its victims.  And so if you can create a healthier, cancer-hostile environment in your body, you're better off starting there than you are two steps backwards where you do have those chemicals in your system.
Alyssa:            Right.
Cindy:            So kind of a big mind-shift, philosophy-shift, heart-shift has occurred over this last month, and it's just – yeah.  It's been a learning month for me, I feel like.
Alyssa:            Thank you for sharing, first of all.  But I'm glad that you're finding that new fire and you can still be a great friend to your friends.  Thank you for sharing.  We'll have Cindy on again soon.  If you have any questions for her, you can find her on her website.
Cindy:            Sure, you can reach me at my website, www.cindyssuds.com.  There's a link to get ahold of me directly from the website.  You can also email me directly at cindy@cindyssuds.com.  And if you have any insight into what we've talked about today or if you want to share your story, I just feel like we can all be connected in the stories that we share and how we support each other through those.
Alyssa:            Absolutely.  Thank you so much.