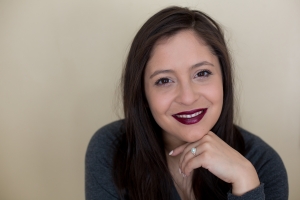 5 Quick Makeup Tips for New Mothers
Gold Coast Doulas is thrilled to present a guest blog from Christina Parrilla of Beauty by Christina. She is a self taught makeup artist and hair stylist. She started her business with the hope of creating incredible experiences for women of all ages, colors, and sizes. She feels that beauty is so much more than just lipstick and curls..beauty is looking in the mirror and having complete confidence in yourself. We were fortunate to have Christina assist at the first Gold Coast Doulas photo shoot. She did Kristin's hair and makeup. We plan to hire her for future events. All photos are by The People Picture Company.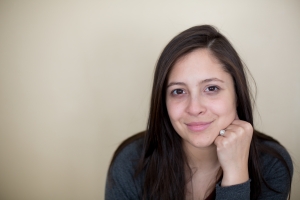 5 Quick Makeup Tips for New Mothers
Here are some quick tips for all the new moms who now have 10 minutes (or less) to get ready for the day.
Tip 1. Always have a face cream or moisturizer near by. Moisturizers are made for different skin types so make sure to check if the lotion you're interested in is for dry/oily/or combination skin. I recommend using a day cream in the morning right after washing your face, that way you wake up feeling hydrated and fresh!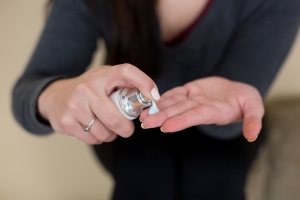 Olay Active Hydrating Beauty Fluid Lotion is an extremely affordable product, you can find it at most drug stores or super markets for $9.99 and it's rated No. 17 on totalbeauty.com's 18 best face moisturizers. If you don't mind spending a little more on your lotion, La Roche-Posay Toleriane Fluid Soothing Protective Non-Oily Lotion is rated No.1 and sells for $29.99.
Tip 2. Make sure you are in the correct foundation. Having a good quality foundation is key to healthy-looking, radiant skin. When applying foundation you can use a beauty blender, brush, sponge, or even your finger. A little goes a long way, so always start with a drop and add from there. My favorite foundation at the minute is the NARS All Day Luminous Weightless foundation, it is extremely lightweight and has great coverage. You can find this foundation at Sephora for $48.00. A more affordable alternative is L'Oreals True Match Foundation, also very lightweight and leaves your skin with a natural glow. You can find this product at any drug store or Ulta for only $9.99.
Tip 3. I'm pretty sure that being sleep deprived isn't helping that under eye area at all. If you suffer from dark circles or under eye bags then concealer will be your best friend. Applying just a few drops will instantly take you from looking exhausted to awake and ready for the day in seconds! You do not want to apply too much though, depending on your skin type concealer might cake up under the eyes. So, just like with your foundation start will just a little and add if you need it. I am currently using Tarte's Amazonian Clay Waterproof 12-hour Concealer and I love it, however it is pretty thick so be aware of that before purchasing it! This product sells for $23.00 at Sephora. CoverGirls Smoothers Concealer is a great alternative, not as thick but it is creamy and lasts all day. This product you can find at any drug store for under $6.00.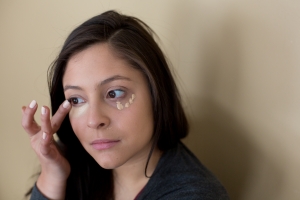 Tip 4. Powder. You will need a good powder to help set your foundation and concealer. If you have oily skin having a powder on top of your liquid foundation will help control shine throughout the day. I prefer to apply my powder with a brush, and I make sure to apply the most around my T-zone area. Mac's Studio Fix Powder is in my opinion the best powder on the market. I have never had any complaints on how it looks, feels, or the amount of coverage. This product sells for $27.00 and you can find it on-line, at Macy's, or any MAC store. E.L.F's Studio Translucent Matifying Powder is a top-rated beauty product on totalbeauty.com for having a soft, non-caky, natural finish and is only $3.00.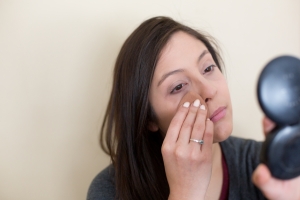 Tip 5. If you want an instant pop, mascara definitely does the trick! Even if you do not apply any eye shadow, adding mascara to your lashes can dramatically change your eyes. Mascara makes your eyes look bigger and brighter, and gives your lashes a nice dark curl. Make sure to apply mascara to the top and bottom lashes for a bolder fuller look. My all time favorite mascara is Grandiose by Lancome, I have never had a mascara that makes my lashes look so full and long! It even has rose extract in the formula to help strengthen your lashes over time. This product costs $32.00, and even though it is pricey I promise it's worth every penny! Maybelline's Great Lash Volumize mascara is a favorite among pro makeup artists. Minimal clumping along with great volume makes this mascara a top pic, you can find it almost anywhere for only $5.00.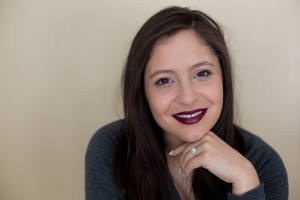 These are the products I use on a daily basis to achieve an easy natural look. It takes me about ten minutes to apply everything and walk out the door. For new moms, even though makeup will probably be the last thing on your mind these are 5 products that will save you an incredible amount of time when you want to look simple but just a little more done up. Now if for whatever reason you have more than 10 minutes to get ready, don't forget to throw on you favorite lipstick too! Good luck!