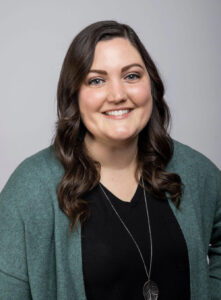 Grandparents as Caregivers: Podcast Episode #186
Kristin chats with Kristin Morter of Gold Coast Doulas about the important role grandparents play as caregivers and how they should prepare themselves for taking care of a new little one.  You can listen to this complete podcast episode on iTunes, SoundCloud, or wherever you find your podcasts.
Welcome.  You're listening to Ask the Doulas, a podcast where we talk to experts from all over the country about topics related to pregnancy, birth, postpartum, and early parenting.  Let's chat!
Kristin:  Hello, this is Kristin with Ask the Doulas, and I am here today to chat with one of our own doulas, Kristin Morter.  Welcome, Kristin!
Kristin Morter:  Thank you!  Thanks so much for having me.
Kristin:  Happy to have you on.  So our topic today is all about supporting grandparents in today's modern world with so many changes from when they were parents themselves.  Everything from safe sleep standards to feeding to car seat safety – all of it is much different.  So let's get into it!
Kristin Morter:  That sounds great.  I'd love to.
Kristin:  Let's start with a bit about your background, Kristin.  I know obviously you teach our Modern Grandparents class, but tell us a bit about your work as a doula and what led you to want to teach grandparents.
Kristin Morter:  Yeah, so I actually have a background also in early childhood education and development, and I've loved kids my whole life.  In become a doula, I just really found a passion in helping people just really get educated on what the best practices are and just making sure that they feel capable and knowledgeable about moving forward as parents.  And then the wonderful world of becoming a grandparent is just such an exciting time, and people want to be involved.  I think it's amazing that our grandparents have the capabilities to be even more involved now than ever before and just making sure that there's no conflicts between children and grandparents and making sure it's a smooth transition into grandparenthood and just giving them all the tools they need.
Kristin:  Exactly.  So obviously, your course is available virtually to any grandparents who are out of state.  We are located in West Michigan.  And you also offer in person options, correct?
Kristin Morter:  Yes, that's correct.
Kristin:  So it's been great to introduce grandparents and especially during the pandemic times, we've had so much gifting of day and overnight postpartum support, even if they are able to come in to help in the first couple of weeks or are able to help out in the daytime.  They're also realizing that they want sleep overnight to be able to help care for grandkids during the day, so that's where gifting postpartum doula support comes in.
Kristin Morter:  Absolutely.  I don't think that staying up overnight gets easier as we get older, so I definitely think that there is a huge benefit of hiring a postpartum doula so everybody can be energized and ready for the daytime because you never know what's going to happen in those hours.  So I definitely agree that gifting postpartum doula hours overnight is an extra special way to bless your kids.
Kristin:  Exactly.  And certainly with your skill sets, since Gold Coast is launching our baby registry program, you're one of our registry experts, and so you're also able to walk them along any presents they want to gift, again outside of services, but baby gear products, really walking through baby carriers, understanding safe baby wearing, safe sleep, and so on.
Kristin Morter:  Yeah.  It's incredible how fast things change, too, with all the baby stuff.  Even since I've had my kids, there's so many cool new gadgets out there, and it's impossible to try to keep up to date on all of it if you're not living in it every day.  So I think it's definitely a great way for me to be able to support grandparents and parents in keeping up to date on what's been recalled, what is the best product for each individual lifestyle.  Yeah, it's really been an awesome thing.
Kristin:  Exactly.  And certainly for grandparents who are caregiving in their own homes versus their children's homes, understanding baby proofing and really how to set their house up for caregiving is also an important individualized concept that you cover in the class.
Kristin Morter:  Absolutely, yeah.  We don't want people to be pulling out their pack and plays from the 1990s and bringing them back out for baby, so just making sure that everything is up to date and ready for baby to use and super safe.
Kristin:  Yes.   Let's talk car seats, since so much has changed with car seat safety.  Give me your top tips as far as choosing the correct car seat and making sure it's installed properly in every vehicle that is using a car seat and what you've learned not only as a postpartum doula but also as an educator.
Kristin Morter:  Yeah, so there's really two different types of car seats that you can get for newborn infants and then growing up into early childhood stage.  There's the baby carrier, like the bucket car seat that has the base that can be snapped in and out of the car.  So the base gets put in the back seat, and then you can clip the car seat in and out.  Also, you can just use the seat belt to put those bucket seats into the back seat.  Those are really convenient because you can remove baby.  You don't have to worry if baby is sleeping.  You can just take the whole car seat out without waking them.  A lot of times now, there are strollers that can adapt to the individual's car seats, so you can easily take the kiddos into the store with you or to a playground or a park.  The other kind is one of the transitional type of car seats that grows with the baby from infant all the way up to toddlerhood stage.  These are great because you don't have to get multiple car seats, but the one downside of it is you're not going to be able to remove it from your car for easy transport.  But I think depending on your lifestyle and where you're going and what you're wanting to do, you really have to take that into consideration when you're picking out a car seat.
Kristin:  Absolutely.  And as you mentioned, there are many of the multiuse where you can clip it into a stroller, and my suggestion for clients is always to, if you're going to be utilizing the same car seat that has a base, to make sure that each car that is going to be transporting baby will have a properly installed base versus trying to reinstall every time you're transporting the baby.  Again, safety is so important.
Kristin Morter:  Yeah, and it's really great to get it checked out, too, by a certified person who does car seat checks, whether it's somebody from the police department or somebody in your local community.  There's tons of resources out there and ways for you to be able to find who can check your car seat for you.
Kristin:  Yeah, usually no matter where you live, there are certain fire stations that have certified car seat safety technicians, but not every fire station does.  You need to look online.  And then locally, we have Secure Quest that can be found on a national registry for certified car seat safety technicians.  So you can certainly Google those options, but it is a good recommendation to have it properly installed.  Even the most modern ones that have the buttons that show, you can find that you didn't exactly install it correctly once you have a tech look at it.
Kristin Morter:  Yes.  I remember when we were first putting in one of our car seats, we had a friend who was a car seat safety technician, and he came in, and we did not have it installed properly.  I'm so glad that he was able to catch that.  So it's very important to get it checked out.
Kristin:  Yes.  And certainly feeding has changed so much, and there are obviously very modern pumping options.  Milk storage and formula feeding is much different now than it was.  What are your top feeding tips for grandparents who want to be involved in caregiving?
Kristin Morter:  My top feeding tips are just to make sure that you're as supportive as possible with whatever feeding style your kids choose for their baby.  Absolutely, I love the whole method of pace feeding with babies.  It reduces gas, reduces colic.  It helps really mimic breastfeeding for breastfed babies but also reduces all of the air intake, too, for bottlefed babies.  I love the Haaka.  That's one of the best feeding friends that you can have.  It's like a breast pump that you can attach while you're nursing and it catches the milk from the other side, too.  So it's a great way to keep your breast milk from leaking out just into a breast pad or something else.  So it's definitely a gift that a grandparent could buy for their daughter or daughter-in-law or for anybody breastfeeding.  Another thing is just to make sure that your kids aren't having to transport bottle things back and forth.  Try to have a bottle brush and soap at your house available for bottle cleanings so you can send home clean bottles with your grandbabies, just so that parents aren't having to pack up their entire kitchen to bring to your house.
Kristin:  Exactly.  And then certainly formula feeding for grandparents who are involved in formula feeding, following directions on the package because it is, again, much different.  As doulas, we follow the directions to a T.
Kristin Morter:  Absolutely.  And I've been noticing that there have been a lot more European brands of formula out there.  A lot of American brands are one scoop for every two ounces of water, and the European brands are one scoop to one ounce of water, so it's very important to make sure that we're following all those rules, making sure that the bottles are clean and sterilized before we use them.  And sterilize – normal dish soap can usually get the job done.  You don't need to have a sterilizer in your house.  You can use a steam or UV light sterilizer, but it's not needed.  But yeah, just making sure that you're also using purified water to make those bottles and make sure everything is just really clean and neat.
Kristin:  Exactly.  So let's move along to safe sleep.  Again, things have changed so much from when our parents raised us, so what are your top tips for grandparents to make sure that any sleep surface that baby is in is safe?
Kristin Morter:  Yeah, so oh my goodness, it definitely has changed.  I remember my mom talking about sleeping on our bellies and kind of being shocked.  Like, what, I was a tummy sleeper?  Then you had the side sleeping for a while, and then you had all these baby positioners in the cribs.
Kristin:  And bumpers and blankets and toys.  Everything was in the crib back then.  Not so much anymore.
Kristin Morter:  Right, we're not even suggesting mobiles really just because it can be a distraction during sleep and you never know if it's going to fall in.  So just making sure that you have a nice, firm mattress so that babies aren't rolling over and getting their face plowed into the mattress that's too soft.  Really tight fitting crib sheets are excellent.  You don't want to have a lot of give in the material.  And then no bumper pads.  We don't do that anymore.  We know that it's not safe inside of the crib.  And back to sleep is best, so do everything that we can to put baby back to sleep.  Obviously, when they start rolling over that's a different story, but just wanting to make sure that we're trying to provide the safest area for them to sleep in.  Another great thing that's been coming out has been the nests and the baby sleeper thing that you can put on the couch or the floor.  They're not really safe for sleeping in.
Kristin:  You're talking like a Dock A Tot?
Kristin Morter:  Yes, the Dock A Tot.  I couldn't remember it for a second.  They're not great for sleeping in for long periods of time.  It's okay for short periods of time when the baby is being very supervised, but not for them to sleep in.  I know they get really cozy and sleep better in those sometimes, but it's just not as safe as a nice firm mattress in a crib.
Kristin:  Yes.  They're a station that you can set baby down in to be hands free for a moment with supervision, but just as you mentioned, they're not safe sleep at all.
Kristin Morter:  Right.
Kristin:  So let's move along to other topics that you cover in the modern grandparents class.
Hey, Alyssa here.  I'm just popping in to tell you about our course called Becoming.  Becoming A Mother is your guide to a confident pregnancy and birth all in a convenient six-week online program, from birth plans to sleep training and everything in between.  You'll gain the confidence and skills you need for a smooth transition to motherhood.  You'll get live coaching calls with Kristin and myself, a bunch of expert videos, including chiropractic care, pelvic floor physical therapy, mental health experts, breastfeeding, and much more.  You'll also get a private Facebook community with other mothers going through this at the same time as you to offer support and encouragement when you need it most.  And then of course you'll also have direct email access to me and Kristin, in addition to the live coaching calls.  If you'd like to learn more about the course, you can email us at info@goldcoastdoulas.com, or check it out at www.thebecomingcourse.com.  We'd love to see you there.
Kristin Morter:  Yeah, so one of the things that we've been going over, too, is the generational differences of how we got our information.  So ways that they received their information when they were raising their kids was usually their doctor or a book that they had read, and nowadays, we really are a Google people.  If we need to know anything, we are researching it, and we are trying to figure out what the best practice is right away.  That can get overwhelming for people, too, so I think one of the nice things especially that we offer is those classes.  I think in-person classes have become a big thing probably since I've become a parent, at least.  I know classes were a big deal in the early 2000s, as well.  I think it's been a huge asset to parenting just because you get to see other people's opinions and their expertise and just really figure out for yourself how your family should move forward as far as parenting styles, breastfeeding, anything that you want to learn about.
Kristin:  Yes.  And any tips – you mentioned parenting styles – again, to be supportive when you're talking with grandparents about how to support their children's unique parenting style?  And again, we're making sure that the advice you're giving and the advice that our postpartum doula teams is obviously safe, but we support all parenting styles and utilize judgment-free support, so how does that apply to your class and really getting some acceptance with different parenting styles?
Kristin Morter:  Yeah, so I think a lot of times, there is a generational difference between how our parents raised us and how we're raising our kids.  So that can cause a lot of tension in relationships and cause unnecessary conflict.  So I just really encourage all the grandparents coming through my class to be judgment free, to really take their kids' perspective into consideration.  The grandkids aren't their kids, and things have changed a lot since when they parented.  So I do think that while their advice is very needed and necessary at times and probably wanted, sometimes we just have to really pull back and think, okay, is this good advice?  Is this true today?  Is this something that's going to help or hinder our relationship?  So just taking all those things into consideration is very important.
Kristin:  Yes, so true.  And I know like with my own personal family, I have a big family, many siblings, and many of them are parents.  And they all parent much different than, say, I do.  So my parents have learned to, as far as their role as grandparents, really support the individual styles.
Kristin Morter:  Yes.  I always say that these children were born to you, and so it's your job to be able to do with them the best that you possible can, and whatever that looks like is so different varying from family to family.
Kristin:  Exactly.  So what else can we take away from the modern grandparents class?
Kristin Morter:  Yeah, one other thing that we've been talking about is introducing pets to babies.  That's been actually a bigger topic of conversation than I thought, and people are getting really excited about it.  A lot of grandparents have gotten puppies since their kids have moved out of the house, and just making sure that those puppies and animals are ready for a baby to come into their home is really great.  So a lot of times I suggest bringing something that the baby has worn into the home before you bring baby into the house, just for the animal to smell.  I suggest putting it into a calm space, so like the dog's bed or somewhere that they like to relax and be peaceful.  Once they get to know that scent, they're less likely to be as excitable when the baby comes into the house for the first time.  And then there's also a lot of great dog training tips that you can get from your local dog hospitals or even training centers.  You can ask your local vet, as well, just for different tips and pointers on what you should do to get your dog ready.  Dogs are kind of like kid people.  They each have a different personality, so that's why it kind of varies a little bit from animal to animal.  But just having a great new introduction is a great way to start.
Kristin:  Yes, and many dog training centers have that adjusting to baby class, not only for puppies, but also full grown dogs.
Kristin Morter:  Yes.  It's a great way to get our fur babies involved.
Kristin:  Exactly.  So any other items that are important to cover?  There's even such a difference in toys and green items and looking into just, again, keeping up with recalls and knowing where to look for those.  Certainly even registering items that are purchased in case there is a recall so you can get a full refund.
Kristin Morter:  Yeah, there are a lot of sites that you can actually get a recall notice from.  I believe that Parenting.com is one of them.  It will give you recall notices.  But also making sure that the toys that you're providing at your house kind of go along with the parenting style of the parents of the kids.  So if your kids are going more natural and wanting to stay away from chemical things, trying to get those hardwood, natural, Montessori type toys more in your home.  Another thing that's important that I don't think we ever thought about in the past is offgassing.  All the toxins that are in our toys, our bouncy seats, different clothes that we have.  Making sure that you put it in a well-ventilated area before baby uses it.  And then just making sure that we're washing everything properly.  I know I've seen a handful of grandparents that just open it from the package and give it to the kid right away.  Let's clean it first.  Let's give it a little wash.  Making sure that we're aware of the chemicals being used in products.  We are a generation, too, that is very – a lot more knowledgeable about what's coming into our bodies and aware of what we're exposing our children to, so I think being aware of what we're doing and helping our kids out with that is great.
Kristin:  Exactly.  Thank you for sharing so many wonderful tips and insights into the modern grandparents class.  The class can be found at the Gold Coast Doulas website.  We also have information on social media.  Kristin is our instructor and can teach virtually as well as in person.  The virtual class is $85.  The in-person class is $125, and the class is private, so you're able to, again, ask questions and work around your own busy schedule.  I know this is a relaunch of the class for us, but when we held the class pre-COVID years back, it didn't work to have group classes because everyone has different availability.  Some grandparents are still working, so the daytime classes didn't work, and weekends tend to be busy, so it was difficult to get everyone to match up on times, so we decided to make it a private class.
Kristin Morter:  Yeah, and it's been great having the private class, just getting to know the grandparents, getting to see how excited they are and just share in that joy with them.  It's just been a huge blessing to me, and I've really enjoyed it.
Kristin:  And it has been interesting as grandparents, of course, have been gifting postpartum doula support and some of our other classes for their children, but we've also had our clients gift their parents a grandparents course, so it's been sort of a full circle moment.
Kristin Morter:  Yep.  It's so great.
Kristin:  Yes.  Well, thank you so much, Kristin.  Any last words of advice for grandparents who are listening to the podcast?
Kristin Morter:  Just enjoy every moment of that grandbaby.  They grow up so fast, and you get to spoil them as much as you can and just really enjoy it.
Kristin:  Love it.  Thank you.
Kristin Morter:  Thank you so much.
Thanks for listening to Gold Coast Doulas.  Follow us on Instagram, Facebook, and YouTube.  If you like this podcast, please subscribe and give us a five-star review.  Thank you!  Remember, these moments are golden.