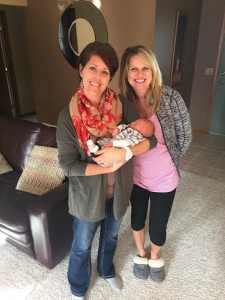 Birth Doulas and the Partnership Model
Since Gold Coast Doulas launched in October of 2015, our birth doulas have been operating under the partnership model. Karlye and I are big fans of this model of care both as owners and as partnered doulas. We love having someone to bounce ideas off of. We love creating sustainability for our families and careers with a shared call schedule and we appreciate having our partner relieve us during a long birth.
Our clients love this model of care as well. Don't take our word for it, here are testimonials from two of the first birth doula clients we worked with in this team approach.
This is what Jessica had to say: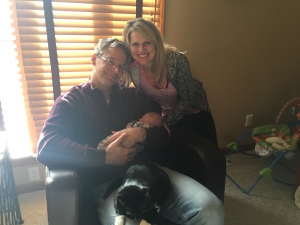 "I am a first time mom and decided to look into the option of a doula. Before I was pregnant, I had never even heard of a doula. I knew I wanted to have as natural a birth as possible but still have it in a hospital location just in case anything went wrong. But really that is all I knew. I was not even sure what that really meant, what questions and decisions would come up before and during labor, what is really required in labor and what is not necessary. It was all new to me.
When I heard about a friends' sister who lives out of state using a doula I decided to look into the option. She gave me a website and I found Kristin and sent her a message. She immediately called me and right from the first phone call she made me feel comfortable. I was not feeling very confident with my ob/gyn office, and never really have with any doctor's office. It seems you are always rushed and the thought that the doctor you have been seeing your whole pregnancy may not even be there at delivery is a scary one.
My husband was really unsure and couldn't figure out why we couldn't just use our doctor, but he graciously went to the meetings and what Karlye and Kristin said in the first meeting really resonated with him. I liked the fact that in our first meet and greet both Kristin and Karlye were there. They both seemed knowledgeable and really supportive and kind. Knowing that one of the two of them would be there during labor and delivery was definitely a better option than just having a solo doula.
We did meet one other doula, as I felt we should see more than one, and she seemed great also, but the thought that we had two and that both turned out to be great made the decision to go with Gold Coast Doulas a really easy choice. I really liked knowing that no matter what, either Kristin or Karlye would be there with me and would both be there at every meeting beforehand to help provide some comfort.
Some solo doulas may have a backup but they are not attending every meeting with you. That difference was extremely comforting to me. I can honestly say I would have been happy with either of them equally, which I think would be hard to find. I can't say enough about what I received from having a doula. There was always someone there to ask questions and help you through your concerns throughout pregnancy. I honestly do not think I could have had the birth I had without them.
It was important to me to have as little intervention as possible and the support I received from Karlye (who ended up being the one on call for my birth) really made that possible – Not sure I could have done it without her. She was also great with my husband, giving him things he could do to stay involved, comfort and support me. He was also very happy in our decision to hire Gold Coast.
Karlye also teaches HypnoBirthing, which really helped me through labor. The experience she brings, with previously working as a nurse in a hospital, was awesome. She worked really well with the nurses and one nurse even commented she liked having Karlye there. My son ended up coming at 35 weeks so we had not even gotten to our last appointment with Karlye and Kristin. With him being early, there were definitely things that came up that we had to make decisions about, decisions that were not part of my birth plan. Karlye listened and helped me through the pros and cons of each decision, and I can say I had the best outcome and was happy with the way everything turned out. I would not have changed a thing. If I were to have another baby there is no doubt I will use them again. These women are amazing individuals who are doing this because it's their passion. They have a way of both providing you with knowledge when you ask and being so caring and supportive. There is no way we could have had the experience we had without them."
We love all feedback, but clearly we are thrilled to receive this type of testimonial. The experience Jessica and her family had very much typifies what we want all of our clients and families to experience, particularly in the feeling of unconditional care and support throughout our time together, regardless of birth plans or labor and delivery settings.
Here is another testimonial from Jeremy and his wife Patricia: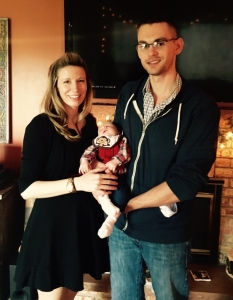 "I'll be honest, I was skeptical when my wife told me about her wish to hire a doula. However, from the beginning, Kristin and Karlye were amazing. They were both there as a support system prior to the birth of our son and answered all our questions. When we went into labor, Kristin calmed my wife and gave me confidence. She showed me how to help with pain management techniques and different types of positions, for comfort and to help with progression.
We are so thankful for Gold Coast Doulas' partnership model of care. Karlye was on-call when we went into labor, but was already attending another birth. However, since they work as a team, Kristin stepped right in.
I know my wife is grateful, but I am not sure I could have done it without you!"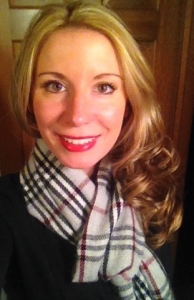 Patricia said she would recommend Gold Coast Doulas for several reasons.
"They were excellent in providing emotional support, encouragement during the birth process, breastfeeding assistance and recommendations on healthy sleep patterns for the baby.
As a first time mother, I was nervous and excited about having a child. I had a lot of questions. What does real labor feel like? How can I be successfully preparing myself for a natural birth? What do I include in my birth plan? What can I do to prepare us for an enjoyable delivery? Who will advocate on my behalf if I am too exhausted during labor? It was a long list…
After discussing my concerns with my doctor, she recommended Gold Coast Doulas. My husband and I meet with Kristin and Karlye to discuss their services and how they could offer emotional support. They were very patient and answered all of my questions, along with helping us prepare our birth plan and making recommendations for the health of the baby and mommy (allowing the umbilical cord to pulsate after delivery, warm baths to help with Braxton Hicks labor, and breathing techniques).
During labor and delivery, Kristin provided encouragement and support to both of us. It gave me confidence and ease with her in the room. She was great with the nurses and encouraged the use of the natural pain management with the stability ball, walking, stretching, massage and deep breathing. Even at the most painful moments, and when I faced complete exhaustion, Kristin stayed positive and upbeat for us. Throughout the entire birth process, she remained by my side and was an emotional support coach.
After the birth of our son, Kristin came to our home. This was extremely helpful. As first time parents, we had more questions about the health and safety of our baby. (How often should we feed him? How much sleep does he need? Will he be okay in his bed by himself?) Kristin answered our questions and helped address our fears. Additionally, she offered advice on breastfeeding and assisted with helping the baby latch on.
Again, we would highly recommend Gold Coast Doulas. Kristin and Karlye are extremely organized and qualified in their field. We were blessed to share our pregnancy and birth with them."
Ahem… Thank you. We are humbled and honored.
Contact Gold Coast Doulas to find out if our partnership model will work for you and your birth. We would love to have the opportunity to support your family during this amazing and often overwhelming time.