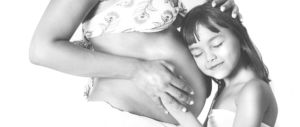 Babies! Babies! I could watch these precious babies all day!
Today's guest blog comes from Jessica White of 4D Moments Ultrasound Studio.
Who does not love the sweet face of a brand new baby?! A dreamy smile…a big yawn…a goofy open-mouthed grin. Oh, or one of those precious baby stretches where their little lips pooch out and their knees pull up to their bellies and their arms stretch over their heads! Soooo cute!
When your new son or daughter is born, all those precious moments are absolutely priceless and each one makes you fall in love even more. Did you know that your baby is smiling and yawning and stretching inside the womb long before their birthday ever happens?
With the technology available in 3D/4D ultrasound, you can enjoy those precious moments during the second and third trimesters. Check out these peeks at 16 weeks, 28 weeks, and 40 weeks that were taken at 4D Moments 3D/4D Ultrasound Studio.
At 4D Moments, we provide elective ultrasound for early gender determination and amazing images like the ones you see here. We are not a medical facility so so you need to seek care from a medical professional before coming to see us. What we do provide is a unique and affordable experience from 12-40 weeks where you can bring friends, your baby's older siblings, or the new grandparents. Grandma and Grandpa will be blown away to see their grandchild on our big screen television, sitting in our comfy viewing room, and say, "I sure wish they had this technology when we were having babies!"
Or maybe you want to plan a gender reveal party and give your family another memorable moment in the life of your tiny one. We can determine the gender as early as 14 weeks! Even if you had the blood test, we all know seeing is believing! Our accuracy is always over 99% and if we are unable to find it for whatever reason, we bring you back one time for no charge.
The oohs and ahhs that fill the room when that baby shows their face makes it worth every penny, and you and your family will have pictures and/or videos, but more importantly, memories to cherish forever. You'll always remember the time you just got to come relax and spend some time bonding with your baby.  I once had a mom tell me, "I've been really stressing about the big delivery day and losing patience through these last few weeks of the pregnancy, but seeing her on the screen today has given me the strength to get through it and reminded me what and who I am doing this for."  Wow! Seeing your baby's face is therapy for the body and the soul.
What about dads? Some dads are already so well-connected with their unborn baby – perhaps talking, singing, and playing with them throughout the pregnancy. But some dads really struggle to find a connection. I have seen that connection unfold at our office when dad sees that adorable baby in such detail. He can even see the interaction when the baby responds to talking or tapping or music or big brother and sister pushing. I once had a dad who came late but I was able to wait for him. After he saw his son's beautiful face with his cute little foot on his cheek, this dad nearly broke down. At the end, he said, "Thank you so much for waiting for me. What if I had missed that!?" Mind you, this was not his first child and he was still blown away by what he saw that night.
Some of my favorite memories are the few times I got to tell a family that they were having twins. Since most moms get an ultrasound from their doctor's office in the first trimester, it does not happen often but every once in awhile, when the image first comes up on the screen and I see those two little heads, I get to be the one to let them know. Everyone takes the news a bit differently. One couple was so calm about it, not really surprised, and were just thrilled that it was a boy and a girl. Mom said, "That works for me.  I get a boy and a girl in one pregnancy!" Another couple was completely shocked and it was so interesting to watch as they both slowly lost their minds as the waves of their new reality hit them one by one. "We can't afford daycare for two, can we?"  "We'll have to get a different vehicle."  "How can I breastfeed two at a time?"  When that couple left that day, I said, "This was a most enjoyable session for me, but I'm going to go on with my day and my life will be unchanged for the most part. However, you guys are going to walk out of here and your lives will never be the same."
But twins and triplets are so fun to see! How they are positioned with each other and who is kicking who and where. A half hour to just enjoy your little ones before the busyness that comes after they are born is such valuable time.
My name is Jessica White and my husband and I opened 4D Moments in 2013 in Kalamazoo and then officially in Grand Rapids in 2017. As parents to 8 babies ourselves, this business concept just spoke to our hearts and we have been so heavily rewarded. The moms and dads who allow us to be a part of their life-changing journey of parenthood have our utmost respect and admiration. The love for these little ones is often palpable and I just love that I am allowed to witness it in such an intimate way.
Visit us at 4DMoments.com and check us out on Facebook because we are always running specials and we give away two free ultrasounds every month on our page. Call 269-384-BABY(2229) with any questions or to make an appointment. Come see your baby blossom!
3D Photo Credits: 4D Moments