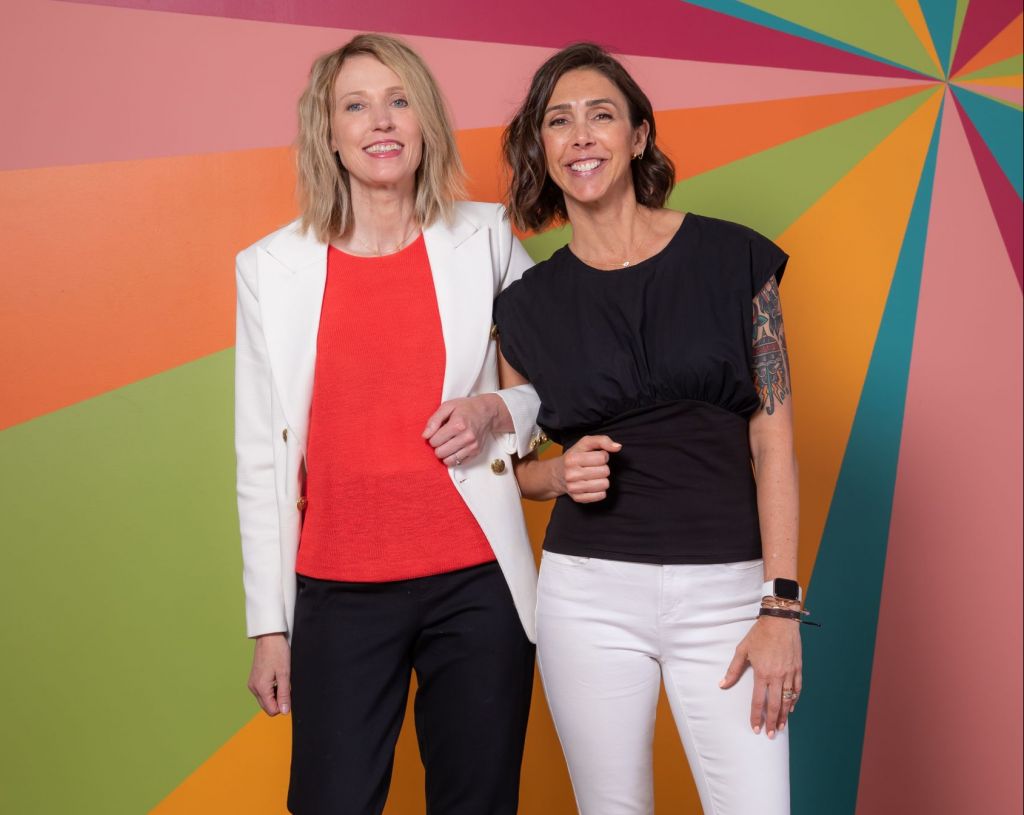 2022 Reflections:
Whew! Our word of the year for 2022 was changed. Gold Coast announced an expansion for day and overnight postpartum support to Northern and Southwest Michigan in April.
Alyssa Veneklase transitioned from co-owner to subcontractor at Gold Coast in August. She still leads the Becoming A Mother course with Kristin and teaches at Gold Coast.
Kristin and Alyssa have signed with a publisher for a book deal!
Our small business has been operating on EOS with our implementor Laurel Romanella for a full year now and we have seen tremendous growth as a result.
Here are the Gold Coast stats for 2022:  
Number of group and private classes taught: 28
Number of students: 82
Number of birth clients that delivered in 2022: 95
Number of birth clients supported in 2022 with 2023 due dates: 26
Average Continuing Education training per doula: 5
Lactation: 22 clients
Alyssa created a new sleep class for infants and toddlers at different stages
Sleep Consultations: 18 clients served
Day and Overnight Postpartum Doula support hours: 7,776 (our best year yet for postpartum)
Multiples: 6 families served.
DEI our entire team had a 2-hour virtual DEI training with Sabia Wade, The Black Doula in February
Our entire team participated in a 2-hour pregnancy and newborn loss training through PAILAdvocates.
New Subcontractors Added to our Team: 8 doulas, 1 sleep consultant
Advanced Certifications Achieved: 12
Julie Skripka and Gina Kraft celebrated five years with Gold Coast.
We had our seven-year anniversary in October.
Ask the Doulas Podcast- We ended the year with 167 episodes total. Feedspot ranked Ask the
Doulas as 6 of the Best 15 Doula Podcasts on the Planet in 2022.   Listen Notes ranked Ask the Doulas as one of the top 5% most popular shows out of 3,005,585 globally. We launched our podcast in 2017 and are still growing strong thanks to our fantastic guests and listener support.
Becoming A Mother Course- We added new expert videos and enhanced our email communication to further grow our self-paced online course.
We offered two pro-bono spots in the course to low-income women.
2022 Awards: West Michigan BBB Torch Award for Ethics Finalist, Best of Michbusiness small business award winner and Kristin Revere was named one of the 50 Most Influential Women in West Michigan by the Grand Rapids Business Journal.
Media: First Time Parent Magazine: Kristin Revere wrote an article on making your hospital room feel like home.
Gold Coast continued as a Climate Leader with Aclymate. We purchased 13,855 lbs of carbon offsets.
Gold Coast applied for B Corp recertification in July.
Volunteer Hours: 129 
Charitable Donations:  $2,703 to charities supporting low-income women and children.
Organizations donated to include: Nestlings Diaper Bank. Spectrum Foundation for a breastfeeding training for the Butterworth Women's Center nursing staff, St. Mary's Foundation with funds dedicated to clinics, Pine Rest Mother-Baby Program, MomsBloom, Preeclampsia Foundation and the Hello Seven Foundation.
We also donated a birth stool to St. Mary's Foundation.
Diapers Collected for our 7th Annual Diaper Drive for Nestlings Diaper Bank: 11,133 disposable diapers, 97 packs of wipes and 100 cloth supplies. Many thanks to our partners: Rise Wellness Chiropractic, Fit4Mom Grand Rapids, Mind Body Baby, Mindful Counseling, Advent Physical Therapy, Hopscotch Children's Store, EcoBuns Baby + Co, Brann's, The Insurance Group, R. Lucas Scott. Co, and Howard Miller Library.
We are so thankful for our clients, partners, podcast listeners and students. Thank you for
trusting us to support your families!