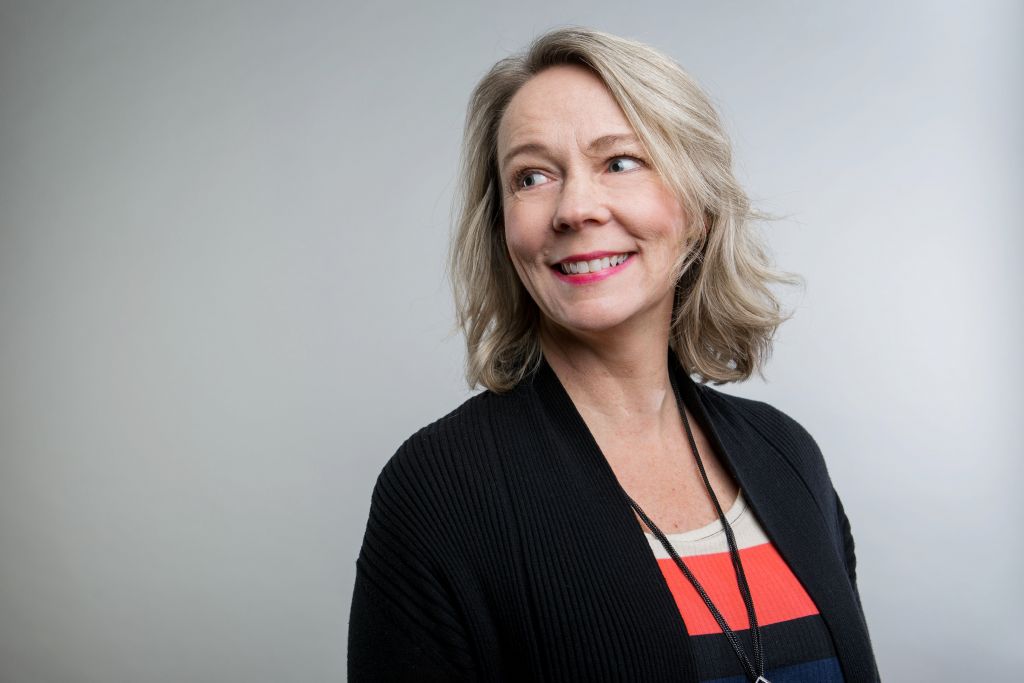 Kristin chats with Kelly Emery of Baby Beloved about why moms should take a breastfeeding class during pregnancy.  You can listen to this complete podcast episode on iTunes, SoundCloud, or wherever you find your podcasts.
Welcome.  You're listening to Ask the Doulas, a podcast where we talk to experts from all over the country about topics related to pregnancy, birth, postpartum, and early parenting.  Let's chat!
Kristin:  Hello, hello!  This is Kristin with Ask the Doulas, and I am so excited to chat with Kelly Emery.  Kelly teaches our breastfeeding classes at Gold Coast and our Back to Work pumping class, and she's an RN IBCLC and has so many certifications and degrees including the fact that Kelly was a former doula before doulas were even really a thing.  So welcome, Kelly!
Kelly:  Thank you, Kristin.  It's great to be here.  I'm happy to be on your podcast.
Kristin:  I would love for you to give our listeners a bit of a glimpse of your background.  As I mentioned, you have so many different degrees and trainings and you have so much experience.  You were helpful with my own children.  I'd love to learn more about you.
Kelly:  Yeah, sure.  It all happened way back – well, I went to college, actually, to be a teacher, and then a psychologist.  I wasn't quite sure, so I got both certifications.  But during my graduate school when I was wanting to learn to be a therapist, I got pregnant, and that was way back in 1990.  And then all of life changed.  My focus changed, and I can't even explain it to anybody, but I just fell in love with the whole birth and breastfeeding world.  It just took my world in a different direction.  And then I became – I did some certification for being a – it's called a lactation educator, a certified lactation educator back then was the certification in 1994.  And then to become a doula around that same time, like you said.  So got some really good experience helping moms just in my role as a doula, and that grew and grew and grew.  It just keep snowballing, and I'm like, okay, I'm not going to be a psychologist.  I'm not going to be a teacher.  This is what I want to do.  Fast forward a bit, and I decided I needed to go to nursing school.  I wanted to learn more about how the body works and how the breasts work and how everything just kind of fits together and just how amazing our bodies are, actually, just really pulled me forward into that.  So I got a nursing degree, and then I started working – well, I've always been doing home visits, but then I started doing hospital work, which was an eye opener, and it was really great to see babies just right after they're born and what happens in the hospital, and it just progressed.  I started a little boutique where I sold breastfeeding – I saw patients in my office, but I also sold, like, pumps and bras and all the breastfeeding gear.
Kristin:  Yeah, and I taught my first class in your space.
Kelly:  That was such a lovely time.
Kristin:  Yes, it was!
Kelly:  While it lasted, it was so great because we had so many classes and just people coming in and just lonely moms wandering in just wanting to get out of the house, you know.  We had a support group in there, and it was the best.  But unfortunately, 2008, and I just financially couldn't keep it going.  It was a bad recession time.  So the boutique ended, but I still have – still kept doing Baby Beloved, which is my business, where I do home visits and office visits.  I do telehealth, and then I also go to six different pediatric offices and I subcontract with them.  So I'm all over the city, usually at least five, sometimes six days a week.
Kristin:  Yeah, you are busy, that is for sure.  And you've been an educator both in hospital and classroom for quite some time, as you mentioned?
Kelly:  Yeah, back from in the '90s on, I've been teaching breastfeeding classes and just ventured out, you know, doing more of that via Zoom because of COVID and getting my online class going, too.  But I actually also a few years back got my master's degree in nursing education.  So it was a really good adjunct to that to help me understand better how people learn and just different techniques for educating people about their bodies and their health and all of that.  So yeah, I have lots of little initials behind my name.
Kristin:  Yes, you sure do!
Kelly:  But long story short, I love teaching, and it's a great – I mean, I teach even when I'm one on one with a person, but in a group, it's a different dynamic, and it's super fun.
Kristin:  Agreed.  And yes, with the pandemic, we had to shift all of our Saturday Series to virtual for a bit, and luckily we've been back to in person since the spring, and that has been so much better as far as being able to really, yeah, interact and attune to each couple's needs.  But tell us a bit about your breastfeeding class and why it is important for couples who want to breastfeed to get educated before they have their baby or babies.
Kelly:  It's something that a lot of people just bypass.  They don't – not a lot of people take a breastfeeding class, and they wish they had later, you know, when I'm in their living room helping them breastfeed, they're like, oh, nobody told me this, and oh, I wish all of those things.  But they focus a lot of childbirth education, which is very important, as well, but labor's going to be over, you know, hopefully within 24 hours.  You know, labor is going to be over, and it's a wild ride getting there, but in the end, you have your baby, and there you go.  But breastfeeding goes on and on for as long – however many weeks, months, years you want to do it.  It's a daily thing, sometimes 8 to 12 times a day.  So it's something that's going to take up a major part of your day and lots of things to know.  Lots of expectations to set, and just learning how your body works but also how your baby eats, like how human mammals actually eat.  And then once you know that – like, once you know how your body works and how your baby works, then you can blend it together to make, like, a unique breastfeeding relationship for yourself within your family unit.  Everybody has competing things.  Like, I've got to go back to work in this many weeks or months, or I have my mother-in-law living with me and she had dementia, or I have six other kids.  There's so many things that weigh into the decision of even whether you want to breastfeed.  But the more you know, the more you can tweak it to personalize it however you want it to be.
Kristin:  Exactly.  And your class is definitely recommended for partners, as well as the birthing person.
Kelly:  Yes.  That's the first slide in my PowerPoint is a picture of the dad holding baby or a partner.  You know, whoever is going to be your person who's going to be with you at 2:00 a.m. and who's going to hold your hand through all of this, that person would ideally be in the class, as well.  And I know sometimes, especially guys if they're there, they feel a little awkward being there, but I will tell you, I will not make it awkward for you, and a lot of what I have to say is directed at the support people because research has shown over and over again when we look at research about what makes breastfeeding successful and what helps a person meet their breastfeeding goals, it's always the support person, the partner that's there.  It's not the lactation consultant.  I mean, I play a small part, as does your pediatrician and all the other people in your life, but far and away, it always rises to the top that that one person who is so influential in the breastfeeding rates and how they turn out is the partner.  So they play no small part in this, and I totally encourage everybody to come and bring your cheerleader.  Like, bring whoever's going to be with you there at 2:00 a.m.
Kristin:  Yes.  And I know you touch on other feeding methods in the course, but you also have a specific class on back to work pumping for those clients who wish to pump later or, you know, some students have the plan to start out pumping for multiple reasons.
Kelly:  Sure.  Yeah, there are some people who don't want the baby at the breast.  They want to lactate and they want to pump it and then feed it by bottle.  So I go over all of those in my class.  The last section of my class is dedicated a lot to going back to work or pumping and how can the partner introduce a bottle without it interfering with breastfeeding.  How do we manage both, if mom wants to do both?  A little bit of breast, a little bit of bottle; how can we set that up for success?  So yes, definitely, we do some of that in the last part of the class, but if you wanted a deeper dive into it, like it's a three-hour class on back to work that goes through a lot more stuff.  Plus during the back to work, it's a lot about pumping.  How to choose a pump, how to maintain your milk supply, are there any foods or what's up with that, is there anything that helps it.  And then how do you talk to your employer?  There's so much rich content in there.  If you did the breastfeeding and back to work class, you'd be there for six hours with me, so that's a little long to sit for a class, so the back to work, that working and pumping class, is separate.  You have access to it for two years so you can always go back to it nine months later and say, what did she say about freezing this or blah, blah, blah, whatever.  So that's kind of a nice option.
Hey, Alyssa here.  I'm just popping in to tell you about our course called Becoming.  Becoming A Mother is your guide to a confident pregnancy and birth all in a convenient six-week online program, from birth plans to sleep training and everything in between.  You'll gain the confidence and skills you need for a smooth transition to motherhood.  You'll get live coaching calls with Kristin and myself, a bunch of expert videos, including chiropractic care, pelvic floor physical therapy, mental health experts, breastfeeding, and much more.  You'll also get a private Facebook community with other mothers going through this at the same time as you to offer support and encouragement when you need it most.  And then of course you'll also have direct email access to me and Kristin, in addition to the live coaching calls.  If you'd like to learn more about the course, you can email us at info@goldcoastdoulas.com, or check it out at www.thebecomingcourse.com.  We'd love to see you there.
Kristin:  That's amazing.  And then your breastfeeding class is part of our Saturday Series.  We offer that in our office in Eastown every two months.  And then for those students who can't make that date on a Saturday afternoon, then you do have recorded self-paced options for the breastfeeding class that you can register for off of the Gold Coast Doulas website, as well as the back to work pumping, also, is a recorded version, correct?
Kelly:  Yes, that's right.
Kristin:  And then with Saturday Series, the beauty is you can register for all three, the comfort measures, the breastfeeding, the newborn, or just pick ala carte what you want.  So if you're only interesting in the breastfeeding class, then you can select that option.  And then as far as just getting into the differences, you did describe your class beautifully, but having attended it and gotten so much wisdom from your series, I'd love for you to talk about the difference between your class and a hospital breastfeeding class.
Kelly:  Yeah, sure.  I used to, a few years back, I used to teach a hospital class, and when I did it, I was representing the hospital, so I had to use their – it was like a prepackaged PowerPoint, basically, that they bought from a company.  So it was pretty basic, and it was good information, but it was pretty basic.  And because I have so much experience as a lactation consultant, I also peppered it, you know, with my own real life experiences and case studies and stuff like that, which kind of made it more fun and interesting.  But my PowerPoint, which is, for my own business, I have total control over creating that.  So mine is not so cookie cutter.  It's very individually curated to what I see the most things that cause hiccups in breastfeeding in just all the patients that I've seen since 1994.  So I know what are the biggest hurdles that moms need to know about.  What are some ways – just basically boiling it down to, what does she really need to know?  What's going to be important?  And I can tell her this and this, but she's not going to remember it, so how do I bring a story to it so if this does happen, she can remember that story and then remember the concept better.  And I have lots of pictures.  Tons of pictures, which I think the more modes of learning, the better.  You know, when you can see it in motion.  So I have lots of videos, too, of moms breastfeeding.  And then the other thing, especially for the pump part, I bring in my pump, and we get to play with all these pumps and all these things like nipple shields, all these stuff.  I pass them around, so tactilely, they get to touch it and play with breast shields and see how they're different sizes.  There are different sizes when you pump, so we can kind of look at all of it.  So that's different, I think from the hospital one, and it's fun, too.  I like to make it interactive, especially in a group class.  There's just some cool dynamics when you get people together who are in the same stage of life, and it's not like in a big auditorium where there's 100 people in there and you don't really feel like you can raise your hand.  These are smaller group classes where you can have a conversation, and I think where conversations happen, that's where the richness is, and that's how we understand concepts better, like when we talk it through.  Plus the camaraderie.  The other people all in the room, they're in the same boat, and they're just starting out, too.  So it's really good to know that you're not alone and you're not dumb for not knowing this stuff.  It's just you've never done it before.  You're a rookie.  So it's very normalized to be able to take in all this information.
Kristin:  And I recall from registering students that it's not always first time parents who take your classes.  Some people didn't have success breastfeeding with other babies and then really want to get that education and set themselves up for success this time around.
Kelly:  Yeah, and those are so good to have in class because they – when they talk, the others really perk up and listen because they want to hear it.  I mean, you can always hear it from a lactation consultant, but hearing it from another person who's already been in the trenches and coming back with real talk about it, it's very powerful to hear a real person's story.
Kristin:  Agreed.  And again, just accommodating to different learning styles.  I loved the interaction and the way you demonstrated different breastfeeding positions and talked a lot about latch and supply.  That's always a big concern for doula clients is, am I going to produce enough milk.
Kelly:  I know, it's a big – I mean, most people do, but I'll be honest, there are some people who struggle, and it's through nothing wrong that they've done, but sometimes that happens.  So we also go over – you know, I'm honest about that, as well, to say there is a small amount of people who – with certain medical issues, usually, and I talk about those in my class, that if you have any of these medical issues, it's great to get support right away to set yourself up for success, especially during those first two weeks of breastfeeding when supply is established.  The more you know, the better prepared you'll be, and you can get support lined up ASAP.
Kristin:  Exactly.  And I love also the option with the recorded class that people can take your class from anywhere in the country or world.  With our Becoming students, they're able to register for your virtual options, and they could live in New York or Seattle.  That is also amazing.  And you do – even though these are some recorded versions, you do offer Q&A calls, correct?
Kelly:  I do, yeah.  Like, once a month.  It's the first Wednesday of the month in the evening.  There's a free Q&A for anyone who's pregnant, so they can come and ask me anything, and it's free, and the last one that I did, I had someone who just wanted to jump on to see if she jived with me, you know.  Is this someone I want to be taking a class with?  So that was cool.  You don't want to spend your time and money with someone who's values you don't – you know, you want to be able to know that you can talk to them and you're going to gel with them.  So that was really good.  So anyone who just wants to get to know me better or has a burning question.  Maybe there's something on your mind.  Maybe you did take a class already, but you still have questions.  Anyone can register for that on my website.
Kristin:  That's great.  So any final tips for the listeners or our students?
Kelly:  No, I just really encourage you to think about taking a class because once your baby comes, it's go time, and there's not going to be a lot of time to sit down and read books and take three-hour classes after the baby's born.  Now is the time to soak up as much as you can, and having four ears there is better than two because sometimes you may hear something and then your partner hears it a little differently, or it just hits differently, and then they can remind you later.  I've had that happen a lot where someone who's taken my class and then later has hired me to be their lactation consultant, the dad comes in and says, yeah, remember, she said to do this, blah, blah, blah.
Kristin:  Right, they remember.  I know my husband did.
Kelly:  They do.  They really do.  They're listening with a different set of ears.  So it's good.
Kristin:  Totally.  So Kelly, you mentioned price before, so our course, the breastfeeding as part of Saturday Series, is $85.  Each class in our series is $85, so whether it's an in person or virtual, that is $85, and we do accept health savings and flex spending.  And Kelly, your back to work pumping class is how much?
Kelly:  It's $49, and that's access for two years.
Kristin:  Awesome.  Well, thank you so much, and feel free to share your personal contact info with our listeners, and of course, you can find any of the class information on the Gold Coast Doulas website.
Kelly:  You can find me on my website, and that's the best way to contact me, through the contact page.
Kristin:  And I know you're on Instagram and Facebook and other areas.
Kelly:  Oh, yes.  Absolutely.  Thank you for that.
Kristin:  Well, it was lovely to chat with you.  Thank you so much for sharing all of your wisdom with our listeners, and I hope they'll all be seeing you soon in either the in person or recorded class.
Kelly:  Me, too!  Thank you so much, Kristin.
Thanks for listening to Gold Coast Doulas.  Follow us on Instagram, Facebook, and YouTube.  If you like this podcast, please subscribe and give us a five-star review.  Thank you!  Remember, these moments are golden.