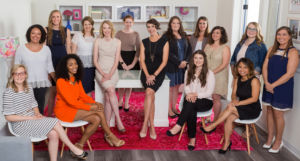 Response to Article About Illinois Doula That Suppored an Unassisted Homebirth
There has been a lot of talk in the birth community lately about the recent case of the doula who pled guilty after attending an unassisted homebirth where the baby died. Our team is saddened for the family and for the doula community as a whole. Birth doulas do not take on a medical role, period. We offer emotional, physical, and informational support. Nothing more, nothing less.
Gold Coast Doulas works hard to maintain firm boundaries with clients. We never attend unassisted births. If we are supporting a homebirth before a midwife makes it, or are at the client's home before heading to the hospital, our clients know we will not "catch the baby". Our clients are informed at the prenatal that we will call 9-1-1 and will follow instructions. We don't even try to read the monitor at the hospital. We aren't trained to do that. 
We carry professional liability insurance for the agency and we stay within our scope of practice.  We are not trained to deliver babies or to offer medical advice to the birthing parent. We are your support team not a nurse, doctor, or midwife. We have so much respect for medical providers and the work they do; we would never assume we are able to diagnose or take on a medical role. We love working as a team with other care providers during labor and delivery.  
The doula who was convicted in this case presented herself as a certified birth doula and a certified Bradley Method instructor. She does not hold either of those certifications. You can trust that our certified doulas maintain their certifications including CPR and AED. We are always focused on continuing education and growing our skills as birth doulas.  We wear name tags with our credentials on them during births and meetings so medical professionals know who we are. Our pre-certified doulas have two years to complete certification requirements or they need to leave our team. Professionalism matters to us and it matters to our clients.    
Most doula trainings range from two to four days in length and take up to 2 years to complete. Doulas have readings, essays, an exam, and client and medical provider evaluations as part of their certification requirements. Many birth doulas also take a full breastfeeding class and a childbirth class. Not all doulas who practice in the community choose to certify or have even attended a formal training. At Gold Coast Doulas we know training and certification matter and allow us to better support our clients with experience and professionalism.
What we will promise our clients is that we will be honest and trustworthy. We will always work within our scope of practice. We will refer medical questions to medical providers. Gold Coast Doulas will support you without judgment through your pregnancy, birth, and immediately postpartum. You can count on us to do the right thing because it matters and so do you.