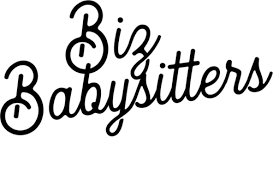 Postpartum Support for Business Owners: Podcast Episode #74
On this week's episode of Ask the Doulas, we chat with Chris Emmer, owner of Biz Babysitters, about postpartum life and owning your own business.  You can listen to this complete podcast episode on iTunes or SoundCloud.
Alyssa:  This is Alyssa.  I am recording with Chris Emmer again.  Welcome to the Ask the Doulas Podcast.  How are you, Chris?
Chris:  Good, how are you?
Alyssa:  So we talked to you about sleep before, and today we're going to talk a little bit about being a mom in business and how that affected us.  We were talking about this book you just read and the rage, the fire, that it lights under you about just how – I don't know, would you say a mother in general, or would you say a whole family, is treated during pregnancy and how we're just kind of disregarded during this postpartum time?  And how we wish more was part of the whole process.  You get pregnant, and you just get X, Y, and Z, instead of having to seek it out yourself and pay for it all yourself.
Chris:  Right, that's the biggest thing is that there is this huge lack of support postpartum.  I guess I can only speak from my experience, but I felt like when you're pregnant, you see the doctor every two weeks, and people open doors for you, and they smile at you, and you just hold your belly and you're so cute.  And then you have the baby, and it's like wait, what?  It's just a complete shock, and it's like, now is the time I need people to be nice to me!  This is the hard part!
Alyssa:  Yeah, you're completely forgotten, and it's all about the baby.  Nobody's holding a door open.  I mean, how many moms do I see trying to struggle with a toddler in one arm and trying to push a stroller through a door, and I'm watching people walk by?  I'm running up to her, like, let me get the door for you!  Why are people just completely ignoring you?
Chris:  Blowing past you like you're not there, yes.  Absolutely.  So, I mean, I don't know what your birth experience was, but there was a six-week checkup or an eight-week checkup, maybe, and at that appointment, my OB said, and I quote, "You are a normal person now.  Go back to life as it was."
Alyssa:  Huh.
Chris:  And I was like, but…
Alyssa:  I'm not!  And define "normal," please!
Chris:  How do you know I was even normal before?  But yeah, and then that was it, and then she scheduled me an appointment for one year out or whatever, just a normal physical exam like you would have just as a person before kids.  And that just felt so shocking and kind of, to be honest, just cruel and unjust.  Like, you're in this huge transition, the most incredible and important transition of your life, and the bottom drops out, and you're completely alone there.  And we know that mental health is a huge issue postpartum, and there was really no education on that besides circling which happy face you feel like today.
Alyssa:  Yeah, we've been talking to pediatrician offices a lot because they oftentimes are the ones who see this mom and baby before the six-week checkup, so they're the ones who are seeing this mom struggling with breastfeeding.  She's crying all the time.  We can tell she's not sleeping.  Let's talk about her mental health.  Even though you're here for me to see this baby, I'll weigh the baby and do all the things I need to do with the baby, but let's also ask Mom.  So thinking about tests, you know, different tests and not just picking the smiley face; let's really ask you some real questions.  Because, yeah, six weeks is too long.  It's way too long to wait to see a mom, and then to tell her that she's normal and to go home and go on with life.  I mean, maybe somebody feels kind of back of normal again at six weeks, but sex is not the same at six weeks.  You might not even be completely healed, especially from a Cesarean.  Maybe breastfeeding is still not going well.  How do I deal with these leaky boobs?  What's going on?  Nothing is normal!
Chris:  There is zero, zero normal, and I think in that circumstance, being told, "You're normal now," when on the inside you're like, "This is anything but!  I feel like an alien in my own body and in my own brain and in my life!  Who am I?"  You look in the mirror and honestly have no idea who you're looking at, and to be told you're normal, then it adds, I think, a layer of shame, because you're like, oh, I'm supposed to be back…
Alyssa:  They think I'm all right, so what am I doing wrong?
Chris:  Yes, and then I think of the way that I handled that appointment.  I probably just smiled and giggled and said, oh, thanks!  Yay, I can chaturanga again!  See you at yoga; bye!  You know, and then just acted happy and normal, and then got in my car and cried or whatever happened next.  But yeah, getting back to what we were originally on – now, I'm almost a year out, and I'm coming to a point where I can look back, and I'm processing all the different stages and reflecting on what everything meant, and I'm getting really obsessed with this transition and I'm soaking up all this literature on how we do it in other countries.  My question for you is this: how do you come to terms with that?  It feels so – I don't know.
Alyssa:  Just unjust?
Chris:  Yes.
Alyssa:  I think knowing that what we're doing at Gold Coast is just a small, small piece of this pie, right?  We're one tiny piece of this bigger puzzle.  I could look at the whole big picture and get really, really angry, but what can I do right here, right now, for my community?  But then, even then, I'm like, okay, so, even in my community, there is just a small portion of people who can afford this because it's not covered by insurance.  So what about the rest of the community that I can't help?  So we just do the best we can.  And every family that we support, we support them the best we can, and we know that we're making a difference for those families.  And then they're going to, in turn, hopefully, kind of pay it forward, right?  Like, either tell someone there's this support available, or they'll say, "I struggled too.  I want to help you."  You know, my sister, my neighbor, my friend: be that support!  Because maybe your neighbor can't afford to hire a postpartum doula, but you have a group of friends who could stop over.  You know, I'm going to stop over for two hours today.  She's going to stop over for two hours tomorrow.
Chris:  That's a really cool way to think about it, the ripple-out effect.  Because you do need a lactation consultant; you need a sleep trainer.  All these things; where the lack is in other areas, you end up having to find that somewhere else.  So what about people who can't afford these things?  But I love what you said, that you could teach this one family this thing, and then you know that that mom is on a group text with, like, 15 other people.  Like, I'm in probably five different group texts with different groups, like my cousins that are also moms, my friends from growing up that are also moms, and we'll text each other pictures of things like a rash.  The trickle-down image is cool to think about, that if you equip one family with the tools to do something, that they can then kind of pay it forward.
Alyssa:  Yeah, and I think, too, about sleep.  So I try to make my plans very affordable, but there's always going to be people who can't even afford the most affordable package, so I'm like, what can I do?  Maybe a class.  So I'm actually working on a class right now where I can give new parents some of this basic knowledge about healthy sleep habits.  But again, like we talked with your sleep podcast, there's not just one solution that works.  So I don't want people to think that by taking this class, they're going to walk away and say, "I can now get my kid to sleep through the night."  I will give you the tools that I can that are generalized to children in certain age groups, but then from there, they kind of just have to take it on their own, if they can't afford to have me walk with them and hold their hand through the whole process.  But I guess it's one step of, like, what else can I do to reach those people who maybe can't afford everything?  I think we're just slowly working on it.  We're finding ways to infiltrate the community in so many different ways, whether it's volunteering.  We used to teach free classes at Babies R Us until they closed.  That was another way that we could just get information into the community and let people know, you have options.  You have a ton of resources in this community, and here they are.
Chris:  That's so cool.
Alyssa:  Otherwise, yeah, you can get really, really mad about it.
Chris:  Yeah, you can get really mad!
Alyssa:  And I think that is the fires that burns.  That's what makes us passionate about what we do, because it is not fair that moms feel so isolated and alone once they have a baby.  It's not fair.
Chris: And then take that passion and turn it into something that can help people.
Alyssa:  Yeah.  So this kind of is a good lead-in to your new business because you, reflecting now back over the past year and owning your own business, and thinking, "Oh, I got this; I can do it all during my maternity leave" – even though you work for yourself and you don't really give yourself a leave.  Life still goes on; you still have emails to deal with and all your social media stuff, and looking back and saying, how can I help other moms when they're going through this transition?  So explain what you went through and what made you start this new business.
Chris:  Yeah.  So a little bit of background info: I have a social media business, so I do social media for a handful of clients, and when I was prepping for my 'maternity leave' last spring, I thought I was getting ahead of the game.  I was, like, "Chris, you're amazing!  Look at you pulling it together!"  I hired some people to my team.  I started training them.  I started onboarding them.  I thought I had all my systems put together, and I thought everything was awesome.  In my head, I was going to take at least one full month off, not even checking email, just completely logged off.  In my head, I was, like, wearing a maxi dress in a field, holding a baby, effortlessly breastfeeding, with sunshine.  It was going to be awesome.  And then I thought that I would just slowly ease my way back in and maybe come back in September.  In reality, what happened was I had a C-section.  My water broke one week early and I ended up having a C-section, and in the hospital still, just hours after my surgery, I was doing clients' posts on social media and doing their engagement because I hadn't tested my team.  I actually had a few people who I had hired who ended up just not working out.  And so it all fell back on me because, as a business owner, it does.  And so that was just in the hospital, and then getting home and starting to learn how to do, like, sleep training and breastfeeding and even just dealing with my own healing – that was more than a full-time job already, so I was trying to balance that with continuing to work.  So there was zero maternity leave there, and that made my transition, which was already really pretty tough, a lot harder than it needed to be, and I can see that looking back.  I'm like, whoa, girl.  That was nuts.  But at the time, it felt like the only thing that I could do.  And so, like we said, looking back and seeing that, I'm like – it fires me up, and I don't want anybody to have to do that.  And I will do anything again to prevent that for other people.  So when I see women who are pregnant and own their own business, I just want to shake them and tell them, "You don't know what's coming!  You need to prepare!"  Because I wish that somebody would have done that to me.  But all I can do is offer to them what I wish I would have had.  So I started a business now called Biz Babysitters, and what we do is we take over clients' social media completely.  So we can handle posting; we can handle stories; we can handle DMs, engagement, comments – literally everything.  We can handle your inbox, as well, so that you can log off totally in your maternity leave.  Because there is such a temptation to just bust out your phone, and there are so many things that you think, while you're breastfeeding or raising a newborn, that you can quickly, easily do.  You just can't!
Alyssa:  On that note – so I too was a breastfeeding mom, scrolling through my iPhone.  I recently learned that there's an increased risk of SIDS by trying to multitask while breastfeeding because you can get your kid in an unsafe position.  Like, especially a teeny-tiny baby who needs to be held in the right position.  They can suffocate on the breast.  So that's another reason for mom to just put your phone down.
Chris:  Put your phone down!
Alyssa:  Yeah, stop multitasking.
Chris:  Two other things with that.  One is the blue light that comes off your phone.  If you're shining that in your baby's face in the middle of the night and then wondering why they don't sleep or why you don't go back to sleep?  I would get up and breastfeed my baby and be scrolling through Instagram, and then I would lay down in bed exhausted but completely unable to fall back asleep, and I think it was because I was staring into a glowing blue light.  And the other thing is just the mental health aspect of social media.  There's so many more studies coming out on this now, but Instagram is not good for our mental health.  You've got to really clean up your feed and be intentional about it if you want Instagram or whatever app to not send you down a shame or comparison spiral.  And I remember feeling, while spending hours and hours on Instagram and breastfeeding, that this whole world was out there happening around me, and I was watching all the fun things everyone was doing, and I remember just feeling like I was stuck in this one place.  So I could feel the negative effects of being on social media in my immediate postpartum, very strongly.  So I think that just acknowledging, like, maybe this might not be a great thing for you in a time when you are so tender and vulnerable.
Alyssa:  So we had talked about this, and you had said, "I wish somebody would have told me all these things I needed postpartum," and then you were looking back through old emails and you found one from me, saying, "Hey, you should take my newborn class."  And you were, like, "Yeah, yeah, yeah, I'm too tired."  And now you're like, well, shoot, I wish I would have done that!  So how do you tell moms who are pregnant and saying, just like you did, "I got this.  I'm lining everything up; all the Ts are crossed; the Is are dotted; when I go on maternity leave, everything is done.  I'm good."  And you're saying, no, you actually need to prepare.  How do we really reach people?  You don't know what you don't know, so unfortunately, this mom isn't going to know she needs you or me until she's already in the thick of it and losing her mind and crying and saying she can't handle this anymore.  So maybe it's just education?  They need to hear it over and over and over again that this harder than you expect, and you have to prepare ahead of time.
Chris:  Right.  I don't know!  This is the hardest part, because you're exactly right, you don't know until you know, and I looked back this morning on that email that I had sent you, where I was like, eh, I think we're good.  We were so not good!  Oh, my God!  That's the hardest thing, I guess.  All you can do is share your story, and maybe it will connect with some people.  But I think that a lot of it is, in that state of shock afterwards, to be there to help out, too, as sort of like a 911.
Alyssa:  And we have that.  You know, a lot of people call us.  "We need postpartum help," or, "I need sleep help." And it is like, how soon can you start?  But with your business, if I was a new mom and I was in the middle of this social media campaign, but you don't know anything – like, how would a mom do that 911 with you?
Chris:  Right.
Alyssa:  Would that even work?
Chris:  It would, because we've got systems set up, like our intake forms and everything.  I mean, it wouldn't be as effortless.  You know, you would have to go through a lot of onboarding because we need to figure out your voice, your tone.  A lot of it we can do just from stalking your account and everything that you already have out there on the internet, but yeah, there is a little bit of work that needs to go into handing off the reins to somebody.  But I really like to tell people – this is the cheesiest – it's a skill to chill.  But it's for real, especially for people who own a business.  We are a weird breed of people where you don't know how to relax because you're so passionate about your business that a second that you have to breathe, you are probably dropping into your business.  I don't know.  I was that way.
Alyssa:  No, it's true.  I'm always on, and I think occasionally, let's say an appointment cancels or I end up having an hour of free time.  I find myself wandering, and I don't even know what to do.  What do I do right now?  I just finished all my work because I was supposed to be doing this other thing right now, but I can't get out of that mode to just sit and read or go for a walk.  I'm trying to get a lot better at that.  It's beautiful out; I should go for a walk.  But it is hard to get out of that mode and into chill mode.
Chris:  Yes, so it takes practice because it's shocking.  And so I love to recommend to people to get started working together around 30 weeks.  Go through all the intake forms; get everything put together, so that you can start your log-off at, like, 36 or 37 weeks.  And in those last couple weeks, you can start to practice relaxing and see what it feels like to not check your email, and see what it feels like to not being in your Instagram DMs every 15 minutes.  Fill in your vice of choice, but you can start to slowly – just like how you want to phase slowly back into working, you can slowly phase out of it.  And you don't know what's going to happen towards the end of your pregnancy.  You could go into early labor.  You could want to nest so bad that you just wander around Home Goods for eight hours.  So I love to tell people to start early; start around 30 weeks, then slowly phase it out.  We can work out any kinks, and then you can practice for maybe a week, maybe two weeks, seeing what it's like to be completely stepped back and completely relaxed.  And I think that's a great way to mentally and physically prepare for your immediate postpartum as well so that you aren't tempted to jump back in.  That little reaction you get with your thumb when you turn your screen on where it just goes to Instagram and you don't think about it – you can start deprogramming that now.
Alyssa:  That's really smart.  So for any moms who are listening to this and going, "Oh, my God.  I need that.  I'm a business owner and I'm pregnant."  Whether it's your first or fourth, you can use this.  How do they find you?
Chris:  You can find me on Instagram, of course.
Alyssa:  Of course.  You have a beautiful Instagram feed.  I love it.
Chris:  I'm such a nerd for Instagram.  I love it so much.  So on Instagram, I'm @bizbabysitters.  And you can find every other piece of information from that point.  Instagram is the hub.  And then bizbabysitters.com is the website.  I also have a free maternity leave planning workbook for anybody who is coming up on your maternity leave and you're not sure you want to work with somebody.  This is totally free and a good way to just get started wrapping your head around a game plan.
Alyssa:  And they can download that on your website, too?
Chris:  Mm-hmm, bizbabysitters.com/freebie.
Alyssa:  Lovely!  Well, thanks for joining me today!  Is there anything else that you want to say about either your business or this crazy mess of being a mompreneur?
Chris:  I think it's such an interesting, cool breed of women.  And there's so many more of us now!  A big shift is happening, I think, and it's really cool to be part of it.
Alyssa:  I have a daughter, and so do you, so I think it's really cool that as Sam gets older, she's going to see you as your own boss.  I think that's really cool.  My daughter knows that I own my own business and I am my boss, and I work when I want to work – and I'm going to get better at working less – but I just think it's really cool and empowering.  That, in and of itself, is really empowering.
Chris:  It is!  Julie, the postpartum doula at Gold Coast, left me a stickie note.  She always leaves little stickie notes, and I save all of them.  She left a stickie note that said, "You are setting a good example for your daughter."  And I was, like, tears!
Alyssa:  Tears!  Oh, Julie.
Chris:  She's the best!
Alyssa:  Yes, we love her too!
Chris:  So I guess also just a reminder that you're not alone, even if you feel that way.  We're all feeling it.
Alyssa:  So help a sister out.  Stop this mom shaming stuff.  You are no better than another mom, and don't even try to make yourself look better than another mom.  We're all struggling in our own way, no matter what stage; six weeks or six years.  We all have different struggles.
Chris:  Yeah, and different areas of thriving, as well.  We're all in it together.
Alyssa:  Thanks, girl!
Chris:  Thank you!