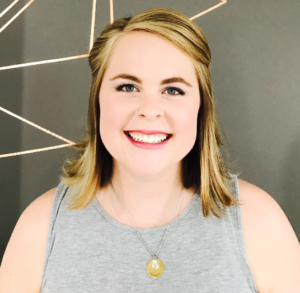 Podcast Episode #6: Dispelling The Goddess Myth
In this episode of Ask the Doulas, Alyssa and Ashley talk about The Goddess Myth and how it affects your birthing experience.  You can listen to this complete podcast on iTunes. 
Alyssa:            Hi, welcome to Ask the Doulas with Gold Coast Doulas.  I am Alyssa, co-owner and postpartum doula, and today we have Ashley Forton with us.
Ashley:           Good morning.
Alyssa:            She is also a birth doula and postpartum doula.  We both just recently read a Time Magazine article called The Goddess Myth, and it raised a lot of questions.  Ashley, what was your first – well, why don't you give us a synopsis of this article?
Ashley:           Yeah, so the article kind of starts out talking about this "goddess myth" and how there's this rise in natural birth, and how a lot of women are trying to achieve this image of being a goddess and having this perfect natural birth, and that they're kind of blaming that on a lot of women feeling failure or feeling regret or feeling like they couldn't live up to this perfect image that we've created.  And it kind of stood out to me that, that's still possible.  If you want to have this beautiful, natural birth, bodies are capable of that, but it also brings up a lot of points that that's not best for everybody.  And so I found it really interesting some of the things that they brought up about different women's experiences and where their emotions went if it didn't go according to that perfect plan they had in their head.
Alyssa:            Yeah, I've kind of thought that – you know, there's all this knowledge at our fingertips.  You get pregnant, and you can just know so much.  And then you have this goddess myth, where you didn't birth good enough if you didn't do it naturally.  I'm glad that there's an awareness about this and that women are asking questions and knowing that it's a possibility to birth this way, but on the flip side, there's so much feelings of guilt and shame and regret if you say, "This is the only way I can have my baby," and then it doesn't happen that way.  And then there's all this mom-shaming of "Well, I did it naturally."  Or, "Oh, you had an epidural?"  Or, "Oh, you're not breastfeeding?"  There's so many good things happening within the community and within the medical field with natural births, and I think it's beautiful and amazing, but a Caesarean birth is also a birth.  If you had an epidural, it's still a birth.
Ashley:           Absolutely.  And I think a lot of that – I don't think the goddess myth or this desire for natural birth is the problem.  I think that part of it is us as moms, as women, who come into this new journey of parenthood; we try to compare.  I think comparison is the root of all this evil because what happens is when I compare my birth to yours, we're not comparing apples to apples.  You bring a completely different emotional history; a completely different physical experience.  You have different genetics.  Our bodies are not identical.  So there's no way for me to say what I think is best for me is also best for you because I don't know the ins and outs of your life and your emotions and your physical experience and your relationship with your partner.  And all of that plays into birth, so when we have a baby, no matter how we have it, and we go sit down with our friends and we say, "Here's how I had my baby," we start to compare.  We start to say, "Well, this is how I did it."  "This is how I did it."  And none of those are greater or less than the other.  We all need to take a step back and go, "Do you feel good about that?  Do you regret anything about your birth?"
Alyssa:            Did you do what was best for you?
Ashley:           Yeah, and that's a lot of why I became a doula because in the beginning, when I first got pregnant with my daughter, I thought natural birth was the only way and this is best for everyone.  And I started talking to my friends and talking to women who had different experiences, and going, oh my gosh.  My experience has nothing to do with your experience, and I can't say what's best for you.  And I wanted to start changing my own mentality to looking at it as, if you look back at your birth story and feel like you made great decisions and you love your birth, regardless of what those intricacies of that birth were, that's what matters.  Because women carry their birth story with them forever, and you start motherhood with birth.  You start with pregnancy and your experiences that lead up to birth, and if you have regrets and you feel like a failure, that's going to follow you the rest of your life.  But if you feel like you have made the best decision for you; not comparing it to anyone else, just the best decision for you in that moment: you can't regret that.  You can't look back and say someone else should have done it differently.  You made the best decision for you, and then you feel like you just conquered the world because you got – even if it was curveballs, you did the best for you throughout the whole thing.  And so you start off motherhood with this confidence rather than comparison and failure and feeling less than another mom.
Alyssa:            Yeah, it's so important, because starting off that way just leads to continued problems, emotionally, physically.  And then the comparison starts, when, you know, "How is your baby sleeping?"  "Is your son potty-trained yet?"  It's a non-stop battle.  You're constantly comparing.  And you know what, stop.
Ashley:           Right, because every kid is different.  So I mean, having two kids myself, I can tell you there are so many differences just between my two children, who genetically – they share my genetics!  There should be something in common.  But so comparing to my friend, it's like your kid's way more different than my kid, so again, we should quit comparing.  We shouldn't be comparing to each other, our kids to each other.  Yes, there's a lot in common, but we need to start finding our own joys and successes on our own, not trying to get our success from being better than someone else.
Alyssa:            Right.  There was something else in this article, too, so after the article, looking at the magazine here, there was another little side article called The Well-Intentioned, Misinformed, Oversharing Pregnancy Experts.  And one line that I highlighted says, "When you're pregnant in public, you learn quickly that everyone's an expert."  And this gal was talking about how she liked to enjoy her coffee still while she was pregnant, and the barista, this 20-something guy, would give her this look, and say, "Are you allowed to have this?"  And she's like, it's one shot of espresso in my coffee!  And everyone becomes this expert, and I think deep down, they're well-intentioned statements.
Ashley:           Right.  They think they're looking out for your health and safety, somehow.
Alyssa:            Yeah, but again, it becomes another form of mom-shaming.
Ashley:           Absolutely.  We talk about that a lot in hypnobirthing, where I tell my moms not to compare to others, like I already talked about, but I also tell them, when someone gives you advice, take it with a grain of salt because they do mean well.  When your mother-in-law says to you, "Oh, well, I did it this way," she thinks that's the best way, and she wants to help you.  It doesn't necessarily come across that way, and you can kind of take it or leave it, but know that you get to make those decisions that are best for you.  If a cup of coffee is what you need, and you've cleared that with your ob., if you feel good about it, drink that coffee, girl!  You don't need your barista's opinion.  They're not your ob.  They're not your healthcare provider.  So yeah, it's like, take everything with a grain of salt.  Know that it comes from a good place.  Instead of just getting super pissed off right away, which is easy to do, just know that, okay, they probably mean well, and you can still go do whatever the heck you want.
Alyssa:            So I think bottom line, we as mothers have to learn to build each other up and encourage each other and talk about our birth stories together because talking about it is imperative, but sometimes we don't want to talk about it with our friends or neighbors or family because we know we're going to be shamed.  So if we knew that we had a judgment-free person just to talk this birth story out with, it would be so beneficial for mothers and encouraging, and I think, bottom line, we just need to support each other.
Ashley:           Absolutely, and recognize that everybody is going to do things a little bit differently, and that's okay.  And so recognizing that in others and in yourself, it takes practice to not initially come to a judgment.  It's hard to look at something and not compare.  So it's easier said than done for me to say, "Let's quit comparing," but I think we really do need to focus on that, and when a friend comes to you and opens up and says "Hey, there's this thing that happened in my birth, and I do feel like a failure, or it didn't go as planned," give them the space to talk through that without reinforcing the judgment they're already feeling.  Just be there for them and let them talk it out.  And if a friend comes to you loving their birth story and they did it completely different than you did, celebrate that joy with them instead of saying, "Well, I did it differently."  Just let them share that joy with you.
Alyssa:            Yeah, I agree.  All right, if anyone has any questions, comments, anything about this episode or ideas for future episodes, email us at info@goldcoastdoulas.com and remember, these moments are golden.  Thanks, Ashley.
Ashley:           You're welcome.  Have a great day.