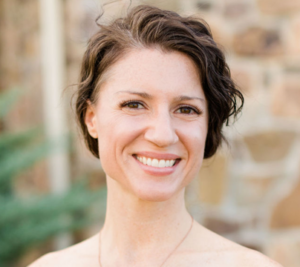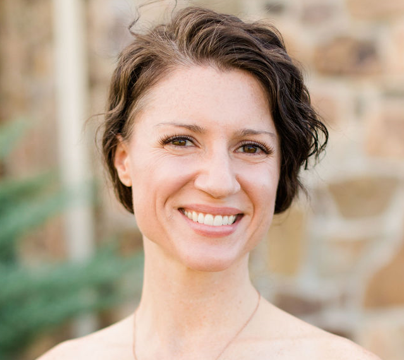 Nutrition for Breastfeeding: Podcast Episode #187
Kristin chats with Katie Timbrook of Athena's Bump about the importance of nutrition for breastfeeding and pumping moms.  You can listen to this complete podcast episode on iTunes, SoundCloud, or wherever you find your podcasts.
Welcome.  You're listening to Ask the Doulas, a podcast where we talk to experts from all over the country about topics related to pregnancy, birth, postpartum, and early parenting.  Let's chat!
Kristin:  Hello!  This is Kristin with Ask the Doulas, and I am so excited to chat with Katie Timbrook today.  Katie is the chief nutrition officer at Athena's Bump.  She's a registered dietician, and as I mentioned, the chief nutrition officer.  Athena's Bump allows Katie to share her passion and knowledge working to make a difference in the health of pregnant people and their families.  Welcome, Katie!
Katie:  Thank you so much.  It's so exciting to be here.
Kristin:  So our topic today is focused on nutrition for breastfeeding and/or pumping individuals.  So I would love to start there and see where our conversation takes us.  So as our clients are either during pregnancy and wanting to prepare for breastfeeding and/or plan to exclusively pump or rely on pumping while at work – what are your tips, first of all, during pregnancy to prepare for breastfeeding and pumping goals?  And then we can talk about the postnatal phase and how nutrition would vary between pregnancy and the postnatal phase.
Katie:  Yeah, great.  That's a great place to start.  So this is kind of why I really like what you guys do.  So we often – we're in this pregnancy phase, and then once postpartum comes, there's a baby, and you have to take care of it, and sleepless nights and things like that.  And there's not really that preparation or kind of planning that goes into that postpartum phase.  So I kind of take it from the approach of, just as much as you were preparing for the baby when you are pregnant, kind of continue on that postpartum, making sure you're having the nutritious foods and trying not to skip meals and staying hydrated and getting as much movement as you can.  Obviously, too, while you're pregnant, preparing for that breastfeeding.  It's not necessarily innate.  And I'm sure you guys teach this.  There is that learning curve, so trying to prepare yourself realistically really helps, obviously.  So then like I said, moving postpartum, setting yourself up for success.  And sometimes, too, you plan on breastfeeding, and sometimes that doesn't work out.  Or you get into it, and you're like, well, maybe this isn't for me.  But learning as much as you can and preparing and setting yourself up for success, I think, is really kind of that third trimester mindset.  And whether that's asking someone to help you prepare meals for afterwards or preparing those nutrient-dense meals and freezing them, or having those snacks on hand, or making a plan.  Hey, I'm going to have this water bottle with my electrolytes or make sure I have those fruits and vegetables there with me in my breastfeeding station or in my wherever you are with baby.  I think making sure you set yourself up for success, I think, is the biggest thing.
Kristin:  Exactly.  We talk about that quite a bit as postpartum doulas.  Even our birth doulas, about having that station to snack, because we often forget to eat when we're feeding baby and we're running on low sleep.  So it's so important for success in breastfeeding to not only be hydrated, as you mentioned, but also well-nourished.  I think your program sounds like it would be a fantastic baby shower gift.  Are you working in that market quite a bit?  What are you seeing as far as preparation and asking for support from family and friends besides your typical meal train, which may not be nutritionally dense?  It might just be comfort food that isn't really going to help you succeed with breastfeeding.
Katie:  Yeah, so I guess I'll start with the helping – you know, having family members help.  I think take the approach of realistic nutrition counseling.  So yes, as a dietician, I kind of preach that – so kind of starting from the point of, if you did ask your family members to help give you food and it wasn't quite nutrient dense, sometimes some food is better than no food.  As a dietician, I'm very realistic with my coaching.  Obviously, I want everyone to eat as many fruits and vegetables and protein at every meal, and mostly plant based, but a little bit of mix of animal in there.  But really, I kind of have to bring myself down to reality.  You know, when I'm preaching about, you know, eat these foods with these B vitamins or vitamin D or whatever – people don't eat nutrients.  They eat food.  And from day to day, you want to enjoy your meals.  You want to enjoy the taste of it.  And sometimes, just asking someone to eat one vegetable each meal, not necessarily – the ultimate, I say, you know, half your plate, non-starchy fruits and vegetables; a good source of protein at each meal.  Stay hydrated throughout.  But sometimes that's not reality.  So it's getting those nutrient dense foods where you can, where it makes sense.  So if you have someone that brings over maybe just like macaroni and cheese casserole, maybe it's adding a little bit of broccoli and mixing that in.  Something like that to where you're still not – I hate food waste.
Kristin:  Same here, yes.
Katie:  So maybe trying to make those foods that someone brings over a little bit more nutrient-dense, kind of taking it from that standpoint.
Kristin:  Great tip.
Katie:  We could talk all day about nutrients that help breastfeeding.  Definitely want to have vitamin D.  Sometimes that's supplementation.  You know, vitamin D is not very common in our foods.  Fatty fish, salmon, mushrooms if they're exposed to UV light.  But it's not much.  There's vitamin D added milk, but sometimes there's that need for supplementation just to make sure that you're getting enough vitamin D so the baby gets enough vitamin D.  There's B vitamins that you want to have enough of.  That will actually – some of them have been proven to help with mood.  So preventing risks of postpartum depression, things like that.  And really, when it comes to that, your body is so depleted in pregnancy.  So, so, so depleted.  So remembering that you have to not only replenish from that pregnancy, building an entire human, but your body is still taking nutrients from you to make that breastmilk.  So it's having that same mindset that the baby is still – you know, you're still providing nutrients for that baby.  So continuing on your prenatal or continuing that same kind of mindset of, like I said, nutrient-dense foods.  That's how I counsel there.
Kristin:  So as far as – you know, you had mentioned pumping as well as breastfeeding.  Are there any tips for our listeners and clients who are returning to work and how to make sure that they're getting nutrition throughout the day, something that's easy to snack on?  They do have, obviously, dedicated pumping rooms by law, but what are your tips when time is short in the office to ensure that you're able to, again, have less depletion?
Katie:  Yeah, that's a really good question because regardless of pumping and breastfeeding in the workplace, it gets tough, right?  Sometimes you just get so busy throughout the day and you forget to drink water or whatever fluids you're drinking.  You forget to eat.  You forget to take lunch.  I feel like in America we're very work-centric.
Kristin:  We are.  There's no doubt.
Katie:  So yeah, so I would say – it's funny.  I was just talking to a dietician friend of mine, and she was telling me what she did when she was breastfeeding and working and things like that.  And she was like, I was so thirsty, and I was drinking all of this water and then I felt like I was drinking too much water, like flushing out electrolytes.  So it's remembering, hydration is important, but electrolytes are super important, and there's, like, a million products for electrolyte packets.  Or you could get it from food.  I think whatever makes sense to you.  Sometimes those electrolyte packets – you know, they're a tool to use.  They have the calcium, sodium, magnesium.  Also, those foods.  So it's coconut milk; very high in potassium.  Berry food, if you can tolerate berry, is full of tons of electrolytes.  There's potassium-rich foods.  Juices, I'm a little hesitant about.  Juices can be okay, but I feel like they're just extreme concentrated version of sugar.  So instead of orange juice, thing an orange; things like that.  Even avocados, snacks like that.  So if it's a quick snack, red peppers and avocado, or even an avocado toast or those little energy balls that are made with nut butters and oats.  Add some chocolate chips in there; who cares.  If it tastes good.  But just remembering, you want the protein.  That will help keep you full.  That will help keep you alert.  If you do have just a snack of a 100-calorie granola bar, it's probably not going to last you very long.  Just remembering that your body does need those calories, and it needs a lot of them.  And some nutrients are needed in an even higher amount than even in the third trimester of pregnancy.  So like I said, it's keeping that mindset of, I am still providing for my child.  I need to also make sure I have enough for myself to make it through that workday, to make it through the whole night, right?
Hey, Alyssa here.  I'm just popping in to tell you about our course called Becoming.  Becoming A Mother is your guide to a confident pregnancy and birth all in a convenient six-week online program, from birth plans to sleep training and everything in between.  You'll gain the confidence and skills you need for a smooth transition to motherhood.  You'll get live coaching calls with Kristin and myself, a bunch of expert videos, including chiropractic care, pelvic floor physical therapy, mental health experts, breastfeeding, and much more.  You'll also get a private Facebook community with other mothers going through this at the same time as you to offer support and encouragement when you need it most.  And then of course you'll also have direct email access to me and Kristin, in addition to the live coaching calls.  If you'd like to learn more about the course, you can email us at info@goldcoastdoulas.com, or check it out at www.thebecomingcourse.com.  We'd love to see you there.
Kristin:  I know, again, your plans are very customized.  We happen to work with a lot of twin and triplet families, so I'm sure their needs are much different when you're coming up with meal plans.
Katie:  Yes.  So to talk a little bit about what we have going on in Athena's Bump, just because we haven't done that yet – so it is a startup.  It is basically the founder, Claudia, she knew that she wanted to provide education around nutrition, around pregnancy.  She had two children a little bit earlier in life, and then recently – I think her little girl is three or four.  I don't know.  She's going to say I should know this.  But basically, there was a huge gap in between, and when she went to the doctor, what they were telling her nutritionally was about the same.  So she's like, wait a minute.  You know, nutrition research has advanced.  Why are we still saying just take a prenatal and make sure it has folic acid?  So she knew that there was a gap, and when she started going into it, she's like, wait a minute.  I need an expert.  So she reached out to me, and we're kind of – you know, we're still in the startup phase of where do we fit; where can we truly make a difference.  So we created our website.  Right now, you go onto our website, Athena's Bump.  You can take a quiz.  Right now, it's all free just because we're in the beta version, but we basically take a quiz.  I tried to gear the questions on what I ask my clients and how I kind of customize meals for them.  So we kind of created this intelligent system of, based on your answers, we provide you specific recipes that your body needs.  So hopefully that can develop and improve.  We did talk about having it be, like you said, a gift, like a postpartum gift or pregnancy gift, so we are in the workings of that.  But we're also in the process of creating a training program for birth professionals for nutrition specifically.
Kristin:  I heard that.  That's so needed in this space.
Katie:  Yeah.  So we heard from doulas.  We heard from midwives.  And they were like, you know, actually, there's not a lot of scientific based nutrition education around this time for us.  So we're trying to give you guys practical information that you can then pass on to your clients.  And then on the back end, you'll be able to use our recipe database and all that.
Kristin:  And you do have a community as part of the service, and it sounds like people can hire you directly versus through Athena's Bump if they want customized consultation then, correct?
Katie:  Yeah, I do limited.  Yeah, so I do have a full time job, a day job, and this is my side job.  So I have limited availability, but I think one day, we will expand on that, once we kind of grow our network, maybe get some counseling.  Because that's kind of truly my heart is it's counseling.  It's working with someone specifically.  It's finding out their needs and how to kind of help them on their journey, meet them where they are.  And that's kind of what we're trying to do with Athena's Bump.  But person to person is the best.
Kristin:  Absolutely.  So I know we talked quite a bit about, again, nutrition postnatally, but as far as some of these customized recipes and so on for anyone who has some medical concerns, like signs of preeclampsia or gestational diabetes, what are your tips for them, or how does working with your resources look different for individuals who have different medical conditions?
Katie:  Good question.  So we do have some questions in our quiz about that.  Are you at risk for gestational diabetes?  Have you been told you have that?  Same with preeclampsia.  So we try – my biggest thing is don't restrict further than you have to, so that's kind of like my goal.  So as far as gestational diabetes, we make sure that the recipes, the meals, are nutrient dense, but a little bit less carbohydrates.  A person with gestational diabetes shouldn't be afraid of carbohydrates, but it's really just about that food pairing.  You know, you can have carbohydrates.  You can have pasta.  You can have white bread.  All of that is fine.  You can have a dessert.  But you just don't want to have too much at one time, and you want to make sure there's enough fat and protein with those carbohydrates to kind of slow down that rise in blood sugar.  The biggest thing about gestational diabetes, and preeclampsia, too, it's learning your body.  It's being that detective of what can my body handle.  So whether it's checking your blood sugar after different types of meals or really recognizing how you feel, checking your blood sugar, making sure you're following that medication protocol if you are on that, talking with your doctor.  But every single person is different, and everybody's body handles food differently.  So it's really just making sure you are that detective for yourself.  Don't rely on the doctor to know your body.
Kristin:  Exactly.  Yeah, I had preeclampsia late in pregnancy with my first, and my kids are 21 months apart, so I worked with a naturopathic doctor to really help me get the nutrients I needed and focus on minerals and so on.
Katie:  Definitely minerals, yep.
Kristin:   Yes, and I avoided preeclampsia the second time.
Katie:  That's awesome.
Kristin:  I did have signs though, but I did not develop preeclampsia.
Katie:  Yeah, I mean, it can be a scary thing, and if you've never been through it before, and if you read anything about it, it's very scary.  It can be pretty serious.  So yeah, I mean, I've heard – so I always – like, there's the science, right, but then there's anecdotal, like what works for everyone.  So, you know, it is making – it's those electrolytes, making sure that you do have enough sodium, hydration, things like that.  It's weird; it's counterintuitive, but I've read some studies that say, you know, because of the increased blood volume, because of the more fluid in your body, your body does need those electrolytes.  It does need sodium.  We've always been told to cut back, cut back on sodium.  But during pregnancy, it's really about that balance.  You know, I don't say go eat a ton of processed food, a ton of chips, because that doesn't make any sense.  But if you're staying hydrated, if you're eating those nutrient-rich foods, with a little bit of sea salt, I think that's fine, if you're having the potassium to balance out the sodium.  It's really about that balance.
Kristin:  Yeah, and there's been so much that has come out since I had kids, and you mentioned vitamin B3 and that is certainly a great preventative for preeclampsia.
Katie:  Yes, there's tons of research about that, for sure.
Kristin:  So any final tips for our listeners, Katie?
Katie:  Really, just be kind.  Be patient with yourself.  You plan to eat all these meals, and I'm going to be great and I'm going to do this; I'm going to drink this much water.  And if it doesn't work out, it's okay.  Your next change is only one meal away, so it's trying to meet yourself where you are, like I try to meet my clients.   Just be patient.  We're all learning.  We're all trying to do our best.  It's tough.
Kristin:  Beautiful advice.  Thank you.  So how do our listeners find you?  I know you've got a website, and you're on social media.
Katie:  Yeah, really, you can start at Athena's Bump.  We have all of our links there.  We have TikTok, Instagram, and Facebook.  So, yeah.  We're putting out tons of information.  Interact with us.  We love talking with our followers.
Kristin:  And they can sign up for your newsletter if they check out your website.  I know you're also on LinkedIn for those listeners who don't use social media.
Katie:  Yes, yes.  We try to hit all avenues.
Kristin:  That's perfect.  Well, thank you so much for sharing your wisdom, and it was lovely to chat with you today, Katie.
Katie:  Thank you so much.
Thanks for listening to Gold Coast Doulas.  Follow us on Instagram, Facebook, and YouTube.  If you like this podcast, please subscribe and give us a five-star review.  Thank you!  Remember, these moments are golden.