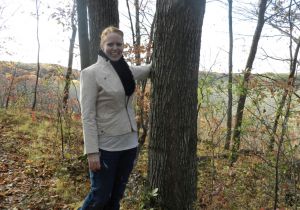 Meet our new Postpartum Doula and Newborn Care Specialist (NCS), Sarah!
We hope you enjoy getting to know Sarah in our Q&A blog! Sarah serves families in West Michigan as a certified Newborn Care Specialist. She offers day and overnight newborn support.
1) What did you do before you became a newborn care specialist?
I have worked in the field of Early Childhood for 20 years as a preschool teacher, early childhood specialist, infant toddler teacher, center director, and nanny.
2) What inspired you to become a newborn care specialist and a postpartum doula?
Seeing how many families are struggling and feeling alone after bringing a baby home. I want to offer them support during this time.
3) Tell us about your family.
I am a mother of five. I have three girls and two boys. They are all unique and amazing. My husband is my best friend and biggest supporter.
4) What is your favorite vacation spot and why? 
I loved Maui. It had great scenery, wonderful people, and amazing food.
5) Name your top five bands/musicians and tell us what you love about them.
Rihanna is my favorite musician. I love that she is free to be herself.
6) What is the best advice you have given to new families?
To trust yourself and your intuition and also to give yourself grace.
7) What do you consider your doula/newborn care specialist superpower to be?
Anticipating needs.
8) What is your favorite food?
I love curry and also pho.
9) What is your favorite place on West Michigan's Gold Coast?
I enjoy all West Michigan beaches.
10) What are you reading now?
The Birth Partner by Penny Simkin.  
11) Who are your role models?
Dr. Shefali. She is an author and clinical psychologist. Her work and message are amazing.