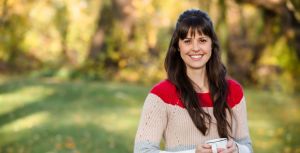 Meet Kristin Vorce, Certified Sleep Consultant!
We are a little late in the game announcing Kristin to you! She's actually been working with us for a few months now (oops, sorry Kristin!). Let's learn a little more about Kristin, her family, and her background.
What did you do before you became a sleep consultant?
Prior to becoming a sleep consultant, I worked in the field of brain injury rehabilitation as a recreational therapist for over 10 years. I have a vast amount of experience helping people develop achievable goals and take the first step toward change.
What inspired you to become a sleep consultant?
When I had my 3rd baby, who was a challenging sleeper, I was overwhelmed with all the resources for new parents in regard to baby sleep. I thought to myself, "I just wish I had someone who could look at everything going on and help me with what to do." I was inspired to use my therapist skills to become that person to help other parents navigate their way through the vast arena of baby sleep.
Tell us about your family.
I am a busy mom of 3 and stepmom to 1. My kids range from 12 to 2 years old, so I live simultaneously in both the toddler and tween world! My husband, Mike and I have been married for 4 years and we live in East Grand Rapids.
What is your favorite vacation spot and why?
Northern Michigan, hands down! We love to go camping in the summer and spend many weekends exploring our awesome state parks. Last year we took our bikes to the top of Mackinac Island—what a view!
Name your top five bands/musicians and tell us what you love about them.
Hillsong United – One of the best concerts I've ever been to!
Adele – Seriously, that voice?!
Coldplay – Just the right blend of chill and rock
Cory Asbury – The lyrics speak straight to my heart
Justin Beiber – I'm not ashamed to admit I always turn it up!
What is the best advice you have given to new families?
New parents tend to be hard on themselves. The best advice I've given is to be kind to yourself. Speak to yourself like a good friend. You love your baby more than life and you are doing such a great job!
What do you consider your superpower to be?
My superpower is communication. My strength is taking something complex and making it easy to understand.
What is your favorite food?
I absolutely LOVE Indian food! Saag Gosht anyone?
What is your favorite place in West Michigan's Gold Coast?
Sleeping Bear Dunes/Glen Arbor. From skiing in the winter to the wineries and sand dunes in the summer- it's such a treasure and I love building memories with my family here.
What are you reading now?
I am currently reading, "Transforming the Difficult Child" by Howard Glasser. It's all about pointing out the positives to our kids, which can work wonders in children (and adults!). 
Who are your role models?
I strive to model my mother-in-law's, Jill, servant heart. She always puts others first, even when it's hard.
I strive to achieve the organizational level of my husband! He is also extremely calm in a crisis, and I learn a lot from him.