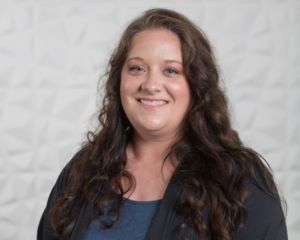 Jamie's Breastfeeding Experience: Podcast Episode #76
Jamie Platt, Birth and Postpartum Doula with Gold Coast Doulas, tells us about three completely different breastfeeding experiences with her three children.  This podcast was recorded over a year ago, and Jamie is now a certified lactation counselor.  You can listen to this complete podcast episode on iTunes or SoundCloud.
Alyssa:  Hi, welcome to another episode of Ask the Doulas.  I am Alyssa, your host for today, and today we have a special guest, Jamie.  Hello!
Jamie:  Hi!
Alyssa:  Thanks for coming!  So we were talking the other day, and you've had three really, really different experiences with breastfeeding with your three children.  Tell us a little bit about your three kids and how breastfeeding went differently for each of them.
Jamie:  Sure!  So I have three children.  My oldest son, Noah, is 14.  And then my two younger children are five and three.  So I was a young parent and gave birth to my oldest, Noah, when I was 21.  My breastfeeding journey with him was very short and limited.  I knew I wanted to breastfeed, and I received a manual pump, I remember, at my baby shower.
Alyssa:  Did you even know what it was?
Jamie:  No!  No one ever showed me how to use it.  I knew what it was for, and that's it.  And I remember in the hospital, no one ever gave me any tips about breastfeeding.  It was expected that I was going to breastfeed.  My mom breastfed all three of us for over a year.  It was challening not knowing what to do with breastfeeding.  The funniest story I remember from that journey was, since I was young, I went back to work right away.  I was coaching volleyball at the time, and I went to a tournament and coached all day.  I didn't bring a pump; I didn't know that I was supposed to be pumping this whole time.
Alyssa:  That's what this whole manual pump was for!
Jamie!  Yes!  And I looked down during a break at a game, and my shirt was all wet!  I had leaked through my shirt, so I had to put a sweatshirt over me, and of course, it was so hot in the gym all day.  And shortly after that, I stopped nursing.  I don't recall how old my son was, but it had to be within a month or two.  And so I wish, looking back, that someone had sat down with me, shown me what I needed to do to nurse and to pump, but that didn't happen.
Alyssa:  Do you think that it lasted such a short period of time because — I mean, did your milk supply just dry up because you were back at work and not pumping?  Or did you just say, I'm so over this; I'm just going to stop?
Jamie:  It's hard to remember the details.  I just remember stopping.  I was in school at the time and working, and just one day, I stopped.
Alyssa:  So a lot of things all mixed together, I'm sure.
Jamie:  Yeah.  So when my second child was born — he's five now — I knew I wanted to do things differently.  I was older and wiser; knew a little bit more about breastfeeding, but still not enough to know what to do in certain situations.  I nursed him until he was about 18 or 19 months old.
Alyssa:  Wow!  So you learned a lot more, then.  I mean, in nine years time, to go from one month to 19 months.
Jamie:  True.  There were just a few different barriers along the way.  I was a single parent, so I went back to work when he was around three months old.  However, he wouldn't take a bottle at the time, so with that situation, my sister came to my home and was watching him for me, but she would bring him to my work, or I would quick drive home on my break just to feed him, and that lasted a good one or two months.  And I knew what to do at the time, as far as I was trying different bottles, but I did feel quite alone trying to figure this out.  And then while working, I pumped for over a year.  Another obstacle I had to overcome was with coworkers.  A friend of mine told me that a coworker complained to my manager that I was still pumping, and my child had reached a year old, so I shouldn't have these pumping breaks anymore.  And the manager never said anything to me, but I had heard this through the work grapevine.  I also had an experience around the time he was a year old with his pediatrician at the time.  We went in for his one year well child check, and they ask you if you have any questions.  And I asked about nighttime feedings.  I think that's a popular topic.  He was still feeding through the night, and it didn't bother me, but at the time, I thought it was something to bring up.  The pediatrician told me that I had to stop nighttime nursing immediately, that she had done it with her kids; he'll be fine, that he was going to get cavities — which we know from research that that is not true.
Alyssa:  Cavities from breastmilk?
Jamie:  Yes, during the night.  That's still kind of a popular myth that's out there.  And the big thing she told me was that he wouldn't be potty trained by the time he was eight, and that sticks into my mind because she chose the year eight.
Alyssa:  Okay, that's really confusing.  If you breastfeed your one-year-old at night, they won't be potty trained when they're eight?
Jamie:  Yes.  So this wasn't our usual pediatrician; she had stepped in.  And immediately after she told me these things, I wanted to leave.  I stayed, but she could tell that there was a problem because I was silent.  She asked me if there was anything wrong, and I said yes, I don't agree with anything that you're saying!  The visit ended shortly after that.  I was kind of angry that she was telling me these things because I knew better.  So I called my dentist's office, and I asked them about the cavities with breastfeeding.  I reached out to other individuals that I knew were very knowledgeable about breastfeeding and asked them different questions, and I ended up looking up scholarly articles, anything that had to do with research, that I could bring back to her and tell her that she was wrong.  I ended up calling the office a few days later.  I had all my stuff in front of me when I called.  I spoke to the manager, and I ended up speaking to the pediatrician.  I remember telling her that I felt sorry for her patients that believed everything she told them.  I said, "I am an educated person, but some people might not know as much about breastfeeding or they don't know to do the research about it before making a decision, and they would go along with what you said."  And she apologized.  She said she had no research to back up the potty training claim.
Alyssa:  Oh, wow.
Jamie: And she did end up sending me something in the mail, as well.  Ever since that encounter is when I became passionate about breastfeeding and being up to date on the research about it, sharing with others about it.
Alyssa:  And you joined several lactation support groups, correct?  You belong to a couple now?
Jamie:  I am on a couple of local Facebook groups about breastfeeding, and I talk to a lot of my friends about breastfeeding.  I just really want to educate people more about it, after that encounter.  So that's just when I really started to delve into researching more about breastfeeding and the benefits that it has for both mother and baby.
Alyssa:  So what happened after the pediatrician visit and you realized that information was wrong?  Did you continue nighttime feeds?
Jamie:  I continued nighttime feeds.
Alyssa:  No cavities, and he potty trained?
Jamie:  No cavities, and I left that office and found a new pediatrician.  He's a healthy, happy little boy.  He did end up weaning on his own because I was pregnant with my youngest at the time, and I could tell that had something to do with that.  But I was the working, pumping mom.  I brought my pump to work every day.  And it is a lot of work to pump at work, making the time to take those breaks.  I worked in a busy medical office, and it is hard to say, "I need to do this for my child," when you know that other people are picking up your slack for a little bit.  But I think if, as a culture, we all realize that breastfeeding is good for mom; it's good for babies; it's good for our society.
Alyssa:  And aren't there studies that say that women who breastfeed actually overall have a better sense of self-esteem, better sense of self, almost?  Like, they are actually more productive, even though we like to look at them and say, oh, well, I have to pick up your slack while you're pumping?  Well, you know what, because you're pumping, you actually are more productive when you are working.  Does that make sense?  I swear I've read things about that.
Jamie:  I'm not sure about that, but I do know that research shows that mothers miss less work because their babies are sick less and they're not taking their kids to the doctor.  So it's better for the economy overall.  We actually save millions of dollars; the United States saves millions of dollars every year through moms breastfeeding, so it's important that you support your coworkers if they're nursing.  It's for a relatively short time in the grand scheme of things, and it's great to also find those breastfeeding buddies at work.  I had other moms that nursed.  I had my nice, double electric pump, and it hurt when I pumped, but I never could figure out why, and finally I complained about it to a coworker who was also pumping.  She was a little more experienced mother, and she helped me realize that part of my pump was too small.
Alyssa:  Were the nipple shields too small?
Jamie: The flanges were too small, yeah, so I had to buy new ones, and that made a world of difference.  So it's really helpful to find a more seasoned breastfeeding friend who can help you along your journey, because there's lots of little things that you may not know about.
Alyssa:  Or a lactation consultant, right, if you get into those serious binds?
Jamie:  Yes.  Thankfully, I've never had mastitis or a clogged duct, but if I did, I definitely would have called a lactation consultant for help.
Alyssa:  So tell us about your third child.  I think your youngest has been a little bit longer, so tell us how that journey went.
Jamie:  Yeah, so my daughter turned three on Halloween, and I am still nursing her.  So this is definitely another new experience for me.  I would never have imagined I would be nursing a child for this long.  I have realized that I did have some preconceived notions about extended nursing; maybe some judgmental thoughts about it, as well.  And I honestly still struggle a little bit with those internally myself as I'm still nursing, thinking, man, you know, you should really stop; you should be done.  And while I would love to be done, I do want my daughter to wean on her own.  I tell myself I am decreasing my risk of ovarian cancer every time I nurse!  Even when you nurse your baby longer than the one or two years, it's still healthy for Mom and it's still healthy for Baby, and it's been a very different experience doing this.
Alyssa:  So tell people what it looks like.  Having a three year old; it's not going to be nursing every three hours.  Is it a nighttime feed kind of thing, or when she's sick or tired?  Is it more like a comfort thing almost at this point?
Jamie:  It is more of a comfort thing.  She nurses at night.  However, I've been on three or four extended trips, and by extended, I mean I've been gone for four to six days at a time at conferences, and thinking every time I leave, this will be our last nursing session, and I come back and I don't bring it up, but she still wants to nurse.  So it is usually just at night; if she's feeling sick, then she'll nurse a little bit more.
Alyssa:  And you don't lose your milk supply after six days of being gone with no nursing?
Jamie:  I did not.  The first time I went away, she had just turned two, and it was the first time I had ever been away overnight from her, actually, when she was two.  So I did bring a pump with me, but I didn't produce a lot when I pumped, so I knew that for my next trip, I wasn't going to bring a pump with me.  But I still have a supply, and I was lucky enough with her, as well, to stay home with her for almost the first full year and nurse, and that was just a blessing.  I hadn't been able to do that before with a child, and it was so nice not to have to pump for that time!  And then right around a year is when I started nursing school, and so I would pump when I was away from her.  And I finally decided to stop pumping.  Pumping is so hard!  If you've done it, you know!  And we've just been nursing ever since.
Alyssa:  Well, it sounds like a lovely plan.  You know, you say you had maybe judgments about nursing for that long.  What still bothers you that you think shouldn't, or what have you had to tell yourself to get those thoughts out of your mind?
Jamie:  It's still hard to get over the way our culture thinks about breastfeeding.  That you shouldn't breastfeed in public; Mom should cover up; anything over a certain age is gross or weird, or why are you doing that?  Once they have teeth you should stop; once they start talking and can ask for it, you should stop.  All these different things our culture tells us about breastfeeding is a little backwards.  We know, if we went to a different country or a different culture, that things are definitely different than they are in the United States, but it's just the media that always sexualizes breastfeeding as well, and you grow up with that.  So you're growing up in this culture that sexualizes breasts, when we know that you use them also to breastfeed your child!  And so for me, it's just getting past those thoughts that I've had growing up about breastfeeding and just telling myself this is normal and it's okay to do.  It's not hurting anyone.  It's my decision as a mother.  It's been a really neat and wonderful journey that I never though I'd be on.
Alyssa:  Well, and I imagine nursing a three-month-old and a three-year-old, you're probably not going to attempt to breastfeed your three-year-old in public.  Or have you?
Jamie:  I don't, but she doesn't ask to, either.
Alyssa:  So it's almost like you guys have this unspoken thing; that it's something in private that you two do together, and I'm sure it's still this amazing, beautiful bonding experience, just like it is with a newborn.
Jamie:  Definitely a strong bond, and again, I as a mother and a parent and working, I did reach a time where I wanted to be done.  I'm like, okay, we can be done with this now!  But I'm just letting her take the lead with it, and I can tell you that I do hope she's done relatively soon!  I have another week-long trip coming up in three weeks.
Alyssa:  Maybe that will be it?
Jamie:  Yeah, we'll see if that's the end of our journey.
Alyssa:  You know, I wonder culturally, too, if it was a son who was three, would it be different, because of the sexualization of breasts?  Would it be different if it were a boy?  I don't know; can they remember that at three when they get older?  I don't know.  Just a thought that I wonder if that would make a difference.
Jamie:  I'm not sure.  I'm sure that for some people, a boy versus a girl breastfeeding is different.  I've had people very close to me tell me I should stop breastfeeding.  This was with my middle son when he was around six months.  I was still nursing, and I got asked, when are you going to stop?  He's six months old!  And I tried to throw all the evidence-based research at them to show them that this was still okay; the AAP and WHO, all these big organizations say you should breastfeed until one.  And so then I got to one, despite people telling me to stop.  I just pretty much ignored them because I can be stubborn like that, and when he turned one, I got the same comments again.  When are you going to stop?  And it's funny that once I just plowed through all the negativity and judgmental comments, I haven't had those same comments with my last child, because I think those people know — well, obviously, she's three now, but when she was younger, they knew I was going to continue breastfeeding her for as long as I wanted to.  So people may not talk about it a lot, but I have had the challenges at work with comments from people; I've had people very close to me have very negative comments about breastfeeding, and you see all the big media stories that just happen to pop up because social media is so prevalent now.  It is everywhere, but there's all those things that women that you know may be experiencing but they don't talk about it.  It doesn't reach the news.  And so we really need to support everyone in their own breastfeeding journey because you don't know what someone may be going through.
Alyssa:  Right, and I think as postpartum doulas, we have a unique experience and a unique opportunity to deal with this with new moms right when they come home with their babies, to really help support them.  Maybe we are that one person who's cheering them on, in the face of everyone else who's saying, why in the world would you do that?  Or isn't that weird?  I remember having friends saying things that were trying to make it sexual when it's not at all!  It's something you can't even describe to someone who doesn't understand, this crazy bond.  And I get that.  Like, you so want to quit; some days, you're just like, God, when is this going to be done?  But then when it finally is, you don't get that back!  And then you actually kind of miss it.  It's like you don't know what you've got until it's gone.  And I do; I think back on it.  My daughter just turned five, so it's been a long time since she breastfed, but I think back to those days, and there's nothing like it.
Jamie:  One of the things that I really love about being a postpartum doula is the fact that I get to help mothers with breastfeeding.  That's something I really enjoy, especially — they may have gotten some help from the lactation consultant at the hospital, but when they get home, that's another ballgame.  Problems can start to arise.  They don't feel confident anymore.  They think their milk's not coming in.  So it's really a blessing to support them.
Alyssa:  That's one of the biggest fears for moms, I feel like, who are breastfeeding, is how do I know that the baby's getting enough milk?  How do I know that the latch is right?  How is this supposed to feel?  There's just so many questions about this thing that's supposed to be so natural.  Like, we have boobs to breastfeed and it should be so natural, but it's sometimes one of the most frustrating and difficult parts of having a baby, I feel like.
Jamie:  Definitely.  I would strongly recommend, if you are having problems with breastfeeding, there's a lot of community support right in our own area.  There's breastfeeding support groups from the hospitals; Le Leche League; we have wonderful lactation consultants in our area that will go to your home.  So it's really important to utilize the resources that you have and reach out for help.
Alyssa:  Shira is our in-house lactation consultant, and having that consult in your home: it's quiet; it's one-on-one.  There's nobody in the hospital coming to check your blood pressure and poke and prod you.  She spends two hours with them at that first visit, and she really gets to know you and what's going on and figure out a solution.  So I feel like, yeah, that's — I wish; if only I had known Shira four and a half years ago!
Jamie:  She's very knowledgeable!  I do have lots of friends who ask me questions about breastfeeding, but I have sent her a quick text to say, hey, this is out of my scope of knowledge; can you help me with this problem?  And she helps me out.
Alyssa:  I think it's great to have the support of postpartum doulas, and you have even more extensive knowledge than I do because of all the groups you've been in and the research you've done.  I've breastfed one child; you've done three.  I feel like we can do only so much for clients, though.  It's good to know that they have a resource beyond our scope, to really help with the hard things.
Jamie:  Definitely!
Alyssa:  Well, thanks for sharing your stories!  If anyone has questions about breastfeeding or more questions for Jamie, in particular, you can always reach us at info@goldcoastdoulas.com.  Remember, these moments are golden!