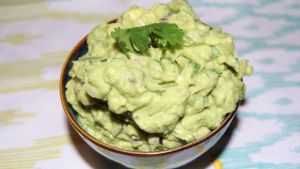 Healthy Fats for a Nourished Body & Baby
We are happy to have Sam Kalawart, Certified Health Coach, as a guest blogger today! Check out what she has to say about healthy fats.
Pregnancy is a beautiful and exciting time in a woman's life. During these 9 months, your body is working in over drive to ensure your unborn baby is developing as it should, which means a nutrient-dense and balanced diet has never been more important. Simplifying nutrition, meal planning, and reducing stress are a big part of making this incredible journey a little easier on mommy and baby. Getting these skills down pat can help you naturally balance your hormones, stabilize cravings, glow from the inside out, and most importantly grow a healthy baby.
Today I'm talking about fat. Not just any fat, but fats sourced from a wide variety of plants that will make you look and feel fabulous!
We've all been told to fear fats because of the increased risk for raised cholesterol, heart disease, diabetes, and cancer. The truth is that without fat our hormones, and in turn our health, can fall into disarray. Understanding fats is especially vital for expecting mommas to ensure they are receiving the adequate building blocks during pregnancy. Fat becomes even more important postpartum as your body works to re-balance hormones and keep your milk supply prevalent. It's time for some clarity so you can implement healthy fats into your diet with ease.
Limit
Trans fats have almost no nutritional quality and are generally used to increase the shelf life of products. Unfortunately, it wreaks havoc on your health and has been proven to raise your LDL also knows as "bad cholesterol" and lowers your HDL or "good cholesterol". Though regulations to reduce or completely remove trans fats have grown in popularity globally, trans fats are still prevalent in the U.S. food supply today. Partially-Hydronated vegetable oils and saturated animal fats pose the same risks and impair circulation in the body, which is why I always emphasize that my clients read nutrition labels to understand the ingredients in their food. Watch out for the following vegetable oils such as sunflower, safflower, canola.
I get asked about nuts a lot and the only nut that I recommend my clients limit is peanuts, including peanut butter. This is because of the high cases of a mold known as Aflatoxin, which is formed during peanut production. Aflatoxin has a carcinogen and has been shown to cause liver cancer in rats. The added oils and sugars found in most peanut butters also lead to an increase of inflammation in the body. If cravings get the better of you then opt for the organic, raw peanut butter, or better yet make your own in a food processor with organic/raw peanuts.
Enjoy
Fat sources I recommend are a balance of poly-saturated and mono-saturated fats found in a variety of plants. My favorite sources are avocado, coconut butter, raw nuts and raw nut butters, seeds such as hemp/chia/flax, and olives are also an excellent choice. Increasing your omega-3's during pregnancy is also very important, just be sure you are getting them from clean sources. Because fish can contain high mercury levels, I recommend sticking to natural sources of omega-3's found in hemp seeds, flax seeds, walnuts and algae. I use a DHA/EPA supplement made from algae that is a potent form of omega 3's and is readily absorbed by the body.
Portions
Each meal should contain a portion of healthy fats but it can be very easy to overdo it, even with plant sources of fat. A great example of this would be snacking on nuts. A few handfuls of raw cashews can easily exceed 600 calories, so stay mindful of your consumption and focus on balancing your meals with greens, plant protein, and starches such as sweet potato, quinoa or wild rice. As a general guideline, keep your daily portions to 1 tablespoon of coconut/olive oil for cooking, a small handful of raw nuts/seeds for snacking, and ½ avocado per day added to salads. I don't believe in tracking macros meticulously but tracking for the first few days as you get into the swing of things can be very helpful for some. Keeping daily fat intake around 20-30% is ideal, but everyone's needs are different so tune into your body's own intuition.
To incorporate some plant based fat into your meals try my Classic Guacamole recipe below! I enjoy this recipe dipped with my favorite veggies, garnished on salads and of course top off my tacos with it!
Classic Guacamole
Start by picking 2-3 ripe avocados. They are ripe when slightly soft to the touch and dimple easily. When you cut into them they should be a light green. Brown spots mean it is going bad and yellow mean it's not quite ready yet!
In a small mixing bowl, scoop out the inside of the avocados and discard the seed. I then use a potato masher to get them to the consistency I'm looking for. Some people like their guac completely smooth but I like to leave some chunkiness in there for texture.
Chop the following and stir into mashed avocados: 
-1 shallot
-2 cloves of garlic
-1/2 cup red onion
-Handful of fresh cilantro
-1 serrano pepper
-1 tomatillo
-Juice of 1 lime
Add the following spices: 
-Dash of cumin
-1 tsp of Himalayan sea salt (add more to taste)
-1 tsp of cracked black pepper
Stir and enjoy with your favorite chips/tacos/salad!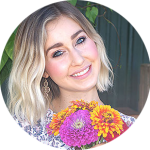 Sam Kalawart, CHC
In my health coaching practice, I guide my clients to effortless weight loss and a boost in energy without yo-yo diets or deprivation. Through my one-on-one customized sessions, we work to find what works for your body for sustainable results using whole foods, mindfulness and a whole lot of self-love!
Utilizing the psychology of habit change I help you follow through in a way that you never have before. This is an invitation to get curious about how healthy you can be, to become a stand for transformation.
Click here to learn more about Sam's services and schedule your FREE Self-Discovery Consultation!
Source Information:
Normal Suggested Amount of Fat and Protein for Women, SF GATE, 18 Mar. 2016. Accessed 27 Feb. 2017.
"Berkeley Wellness." Aflatoxin in Peanuts, University of Berkeley. Accessed 1 Apr. 2016.
Mann, Dennis. Trans Fats: The Science and the Risks, WebMD. Accessed 27 Feb. 2017.