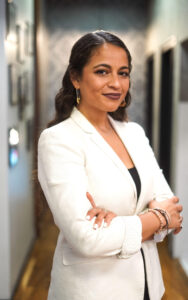 Black Maternal Health with Shaelina Holmes of the Hello Seven Foundation: Podcast Episode #180
Kristin chats with Shaelina Holmes of Hello Seven Foundation about Black Maternal Health and why it is so important.  You can listen to this complete podcast episode on iTunes, SoundCloud, or wherever you find your podcasts.
Welcome.  You're listening to Ask the Doulas, a podcast where we talk to experts from all over the country about topics related to pregnancy, birth, postpartum, and early parenting.  Let's chat!
Kristin:  Hello, this is Kristin with Ask the Doulas, and I am so excited to chat with Shaelina Holmes.  Shaelina is the executive director of Hello Seven Foundation, and she has a passion for birth work and human liberation with experience leading organizations for social change.  Welcome, Shaelina!
Shaelina:  Hello!  Thank you so, so much for having me.  I'm so excited to be here with you today.
Kristin:  Yes, and it's just perfect timing in that it's Black Maternal Health Week.  I love that we're going to be chatting a bit about the important work within Hello Seven Foundation but also just the importance of doula support and other caregivers like night nurses, a newborn care specialist, overnight postpartum doulas, and how do you all support Black women especially during pregnancy and in the postnatal phase?
Shaelina:  Yes, it's such an important mission, and like you mentioned, we do have a focus on Black women because the disparities are alarming and atrocious and disgusting.  A new report just came out – I believe it was last week – that the maternal death rates for Black women are even higher due to the pandemic.  And so I'm really excited to launch into this conversation today.  We're going to talk a little bit about the sad parts of the story, but we have some great solutions that I'm excited to share with you.
Kristin:  Fantastic.  So I would love to get a bit about your background.  I know you're a doula?
Shaelina:  Yes.
Kristin:  How did this opportunity to direct Hello Seven Foundation come your way?
Shaelina:  It was such divine alignment.  I'm so happy to be here.  I have a seven year old, and I gave birth to my son in Miami.  And throughout my pregnancy, I was trying to find an OB-GYN that I felt comfortable with, and I just kept running into barrier after barrier with doctors just not giving me the support that I was really needing and looking for.  So I had recently become vegetarian because of health experiences that I had, and I went to three different OB-GYNs, and they were all pushing me to eat meat again and eat dairy, even though it made me sick.  I had people from the beginning trying to tell me I was definitely going to need a C-section, so what date did I want to give birth.  And I was not interested in any of that.  I really wanted to do it as naturally as possible.  And I was a young mom, a single mom, and so I also received a lot of shame about the situation with my partner.  I was being pushed to get an abortion.  I was given pharmaceutical treatments that just made the symptoms I was experiencing that much worse.  And I had a lot of questions.  I had one doctor tell me that I would need to go to medical school to understand the things that I was asking about and that I had a question limit.  I had reached my question limit for the visit, and I would need to come back for another visit to get the rest of my questions answered.  It was awful, and that's when I just knew that there had to be another option.  So I did my research, and I discovered the world of midwifery and the birth center experience.  So I had found a birth center, North Miami Birth Center, and as soon as I walked in those doors, I felt a complete shift in the energy.  I felt like family.  I felt like, first of all, a human being, not just another number, another patient.  And I was really able to build a relationship with the same people who were going to help me bring my baby earthside.  It was amazing, and they sat there and answered all my questions, and that's when I learned what a doula was.  So I couldn't afford a doula at the time, but right after I gave birth, it's like you experience that – all this pain; I had a 30-hour labor, so it was excruciating pain for 30 hours, but the minute my son came, it was like I was flooded with all the oxytocin and the wonderful love hormones, and all that pain went out the door.  And I was like, this is an experience that I need to support other women with.  Like, everyone needs a doula.  Everyone needs a doula.  It should not be optional.  My mom had kind of served as my doula at the time, in addition to the other birth center workers, so I was like, there's a science and a system to this, and I was so hungry to learn.  So I had jumped into doula training after the birth of my son, but I was working full time at the same time, so I couldn't really switch from a full time job as a single mom with a salary to the entrepreneurial life of a birth worker.
Kristin:  Right, the on call time, you don't know how long you'll be at a birth, and there are so many unknowns, as a mother and having a full time job.
Shaelina:  Exactly.  So I had just decided to volunteer as a birth doula for my friends and family who I really wanted to serve.  I felt honored to serve.  And they couldn't afford a birth doula, anyway.  So it was a win-win where I got to be a part of these beautiful experiences with my friends and family, and it was a lot more – a lot less controlled where I could do it on my time.  I could take off time of work as I needed to take on the clients that I could take on.  And it was wonderful.  I was working at a nonprofit, a human services nonprofit, before I came here to Hello Seven just last year.  And when I saw this opportunity, it was just a match made in heaven.  I'm like, oh, this is perfect.  I'm a doula on the side, a volunteer doula, and now I get to lead an organization that is believing in this mission wholeheartedly where we give.  So the Hello Seven Foundation provides vouches to Black birthing people for birth doulas, postpartum doulas, night nurses, midwives, and childcare, so kind of covering the range of the whole perinatal experience, including postpartum, because the whole thing is so important, and we need a whole team of support to help this mother and baby transition into the world and into motherhood with the red carpet that they deserve.
Kristin:  Exactly.  I know the website is very comprehensive in that you're able to accept donations, of course, from individuals and organizations who want to support Black birthing persons, but also you do some – you have applications for women who do want that assistance?
Shaelina:  Yes, on the website, you can read all of the eligibility criteria for our voucher program.  But yes, that means that 100% of the donations that we raise go directly to the folks who apply for a voucher.  So right now, for example, we have 55 families on our waiting list asking for about $110,000 in funding, and our goal is to serve every single one of them.  So far, since the inception of this Hello Seven Foundation, we have funded over 40 families with $100,000 of funding, including birth doulas, midwives.  We've also funded scholarships for Black birth workers to become certified doulas because that is another barrier and contributor, really, to the Black maternal health crisis, that there's not enough providers of color and Black birth workers to serve families.  We're really trying to find creative solutions to this issue.  The issue is really – it goes deep.  Black women are three to five times more likely to die of pregnancy-related causes, including up to one year after birth, than White women or really any other group.  And women of color at large have significantly higher rates, but when we isolate the race and we look at Black women specifically, it's astronomical.  And about 60 to 80% of these deaths are estimated to be preventable.  Obviously, it's due to systemic racism, but one of these ways that we can actively and immediately prevent negative outcomes, negative maternal health outcomes, is having a doula, and really any of the support people that we fund.  Doulas are statistically known to make a difference.  I'm sure you know this, but when mothers have a doula, they're four to five times more likely to have a baby with low birth weight.  They're less likely to experience any birth complication, less likely to have an unnecessary C-section, because sometimes they are necessary, and that's our goal is to really to fill these gaps.  And doulas are out there.  There's plenty of doulas to choose from, but the income disparity that we see when we break down the racial wealth gap, it makes it really, really difficult for Black mothers to afford these necessary, critical services.  So they need it the most, and they can access it the least.  So that's why we're really focusing on closing that gap, and I'm really proud of the work we've done so far, but we have so, so much more to go.
Kristin:  Well, we're so proud to support.  I know when I received the initial email about the foundation from Rachel Rogers, I donated as quickly as I could, and we have made giving to your foundation part of our annual giving plan.
Shaelina:  Thank you!  Thank you so, so much.  We are so grateful for that.  Hello Seven is our parent company, so we operate kind of as the philanthropic arm of Hello Seven, and Hello Seven, which you mentioned Rachel Roger; she's our CEO, and she is the author of the bestselling book, We Should All Be Millionaires.  And her company, Hello Seven, is dedicated to helping historically excluded entrepreneurs build wealth and teaching them; not just helping them build wealth, but teaching them the skills to be able to, like she says, make a million.  That's why it's called Hello Seven, because we can all see seven figures in our bank account.  When we do start to see five, six, seven figures in our bank account, we can actually make a difference in the world around us.  We can see the issues.  We're victims of the systemic oppression that is pervasive here in the US and around the world, but once we have access to wealth and capital, we can put our money where our mouth is and we can make significant change pretty quickly and quickly easily.  So that's why she started the Hello Seven Foundation.  She had her own adverse birth experiences with all three of her children, and she realized that because she had built wealth for herself and her family, she was able to access these resources that saved her life.  Changed her life and saved her life and gave her kids the best starting foundation that she possibly could give them.  And so she really felt the need to make this accessible to other women who just aren't there in their wealth-building journey yet.  And then when you look at the data, it's a no brainer.  This is a solution that is highly, highly necessary for funding.  And I will say that there are other organizations out there, like, for example, Medicaid reimburses for doulas in certain states, I believe.  But we see even with that, that there's a gap in the funding in terms of – like, we're considering helping to close this gap through a partnership, which we'll talk more about that later, but we're seeing that doulas are reimbursed at significantly lower rates through Medicaid than they would charge for their private pay clients, for example.  And Hello Seven is all about historically excluded entrepreneurs building wealth, and so we believe that they deserve a livable wage, right?  It's extremely important, necessary work for half price, you know.  They need self-care and resources, too.  So we pay up to $2000 for a birth doula voucher, and you can see the other breakdown of the value of the vouchers on our website.  But that's something that we really truly believe in is making sure that the resources are given and provided to everyone that's part of this equation.
Hey, Alyssa here.  I'm just popping in to tell you about our course called Becoming.  Becoming A Mother is your guide to a confident pregnancy and birth all in a convenient six-week online program, from birth plans to sleep training and everything in between.  You'll gain the confidence and skills you need for a smooth transition to motherhood.  You'll get live coaching calls with Kristin and myself, a bunch of expert videos, including chiropractic care, pelvic floor physical therapy, mental health experts, breastfeeding, and much more.  You'll also get a private Facebook community with other mothers going through this at the same time as you to offer support and encouragement when you need it most.  And then of course you'll also have direct email access to me and Kristin, in addition to the live coaching calls.  If you'd like to learn more about the course, you can email us at info@goldcoastdoulas.com, or check it out at www.thebecomingcourse.com.  We'd love to see you there.
Kristin:  Yes, Medicaid just came to Michigan in January, so it's been a big learning experience.  And just as you mentioned, for my agency, the doula subcontractors on my team were not interested in taking the lower wage, so we decided to work with a different group, Doulas Diversified, who does matchmaking with doulas who are Medicaid qualified.  And then of course, as a certified B-Corp, it's all about giving back, and our focus is low income women and children.  And so I want our team to be well-compensated while still focusing on making a difference.
Shaelina:  Exactly, exactly.  That's a beautiful system, and we're hoping to kind of join in on that effort with you and make sure that we can fill those gaps wherever possible.  That's why fundraising is so, so important, and it's a wonderful cause, and it's the greatest feeling in the world to call a mom who's applied and let her know that she's good to go; we're paying for her doula.  I mean, the lives – you can see the whole energy shift in her eyes in that moment, and getting those pictures of the babies being born – it's like, we're doing this work one family at a time.  It feels really small sometimes, but when you see the results in front of you, you know how big it really is, even if it's just one doula and one family at a time.
Kristin:  Exactly.  And as you mentioned with Medicaid – I mean, Medicaid covers birth doula support in certain states and then some postnatal visits, but you are also again providing vouchers for postpartum doulas, newborn care specialists, night nannies.  And I am so personally passionate about support in that postnatal phase.
Shaelina:  Yes, it's so crucial.  I was just listening to a Good Morning America interview that came out this week for Black Maternal Health, and they were highlighting that a lot of the postpartum deaths are due to postpartum depression, and these are – if we have a community of support for the mom and the baby after they are earthside, we can prevent a lot of these really traumatic and unfortunate experiences.  And I feel like it's our responsibility and our duty to do that.  Sometimes we focus on the mom when she's pregnant; we throw the baby showers and give her all the support, and then the baby's here, and it's all about the baby.  Sometimes we forget about the mom needing to be mothered, as well.  So postpartum doulas, night nurses, and even the childcare support that we fund is really, really crucial to helping the mom fully recover from childbirth, which is – it's a lot.
Kristin:  It is, definitely.  And the sleep deprivation adds up, so whether you get support during the day to take a nap or, again, overnight to try to get some good rest in between feedings, it's so important.
Shaelina:  Yes, exactly.  And the folks who are serving as night nurses, postpartum doulas, nannies, as you mentioned, are also able to see the signs of postpartum depression.  I had PPD, and I didn't realize that I was experiencing it until way after.  So it's like – it seems subtle sometimes or you may not know how to classify it, and if no one's there supporting you and knowing the signs of it, it can go undiagnosed, and it can get bad.  It's really important to make sure we have the community wraparound support that a mommy needs.
Kristin:  Exactly.  I know you have an exciting fundraiser coming up that I am already registered to attend.  Fill us in about the Black Rodeo.
Shaelina:  Yes, the Hello Seven Foundation is hosting our first in-person fundraiser, which is so, so exciting.  Our CEO, Rachel Rogers, lives in Greensborough, North Carolina, and last year, she threw this amazing party for her 40th birthday called the Black Rodeo.  So we decided to kind of rinse and repeat and do it again this year, but make it all about a fundraiser for the foundation.  So I'm really, really excited.  It's going to be an amazing time.  It's going to be on Friday, May 12th, at Summerfield Farms in North Carolina, and we are going to have – there's going to be a great VIP guest list, millionaire entrepreneurs in the room, Hello Seven clients who really care and are passionate about this mission, and we're going to have a great time.  Dinner, drinks, dancing.  We have a dance instructor who is going to teach us how to do some line dancing.
Kristin:  So fun!
Shaelina:  It's going to be so fun, and the fashion is going to be amazing.  And the best part about this is that Rachel and Hello Seven are covering the cost of the party expenses completely, so that means that for folks who buy a ticket, 100% of the ticket cost will go directly to a family in need.  And as I mentioned earlier on this call, we have 55 families who are waiting for funding right now, and we're prioritizing families by their due date, so we do have a couple who are ready to give birth in the next couple of weeks, and so we're really trying to raise as much money as we can so we can fund these birth services for these families who are waiting.  Every dollar that's raised for the tickets and during the event – we're going to have a silent auction.  We're going to have some amazing raffle prizes.  Every dollar raised is going to go directly to a family, and so we're really, really grateful for Rachel and Hello Seven's support and all of our donors who are going to be there and have a great time.  We think we can have a really fun time while making a huge impact on the world.  That's what entrepreneurship and philanthropy is about.
Kristin:  Well, I'm so thankful that Rachel's covering the cost because having worked in the nonprofit sector, so much of the donations go to event costs.  And being a B-Corp, we directly give to organizations versus attending events.  So I get the best of both worlds, thanks to Rachel.
Shaelina:  Exactly.  It's going to be a great time, and I think the networking piece is going to be a really attractive aspect of the event for our donors who will be in the room because it's just a lot of wonderful minds and people who are really caring about – like I mentioned, people who really care about this mission and want to make an impact and a difference, and that – I just can't wait to feel that energy in the room, especially after not being able to do in-person events for a while.  This is going to be such a great time.
Kristin:  Yes, I can't wait to meet you in person.
Shaelina:  Likewise, likewise.
Kristin:  So let's talk a bit about Black Maternal Health Week.  I know we have shared a lot of information as an agency, but how are you participating in this important awareness week?
Shaelina:  So we are – there is so much information and there are so many wonderful organizations that are doing such great work in honor of this week, and we're here for the party.  It's like if you go on social media and just look at the hashtag Black Maternal Health Week, you can get a wealth of information about the entire spectrum of Black maternal and infant health and awareness and solutions to these issues.  So we're here for the party.  We are learning.  We are sharing information.  We are actively fundraising and excited to keep talking about this mission and keep the energy and the momentum going all year round.  There's World Doula Week that's coming up.  There's Black Breastfeeding Week.  A lot of other holidays that we're excited to keep riding the momentum of because this mission is really, really important, and we take, of course, advantage of every opportunity to join in on the trending hashtags on Twitter and get our word out and spread the word of our mission.  But it's really an all year round issue, right, and we're taking new applications for funding every single day.  Some of the stories that we hear on our applications are just heart-wrenching.  It's horrible.  Women who have lost babies already because of just being dismissed; their pain and their symptoms being dismissed in the hospital setting.  And I do want to say that not all doctors and not all hospitals are bad.  We have great relationships with OB-GYNs and hospital care providers and midwives and doulas who work in hospitals.  It's really, really important for our birth workers in all of the realms that they work in to work together cohesively to serve our populations wherever they choose to give birth, whether it's at home, in a birth center, or a hospital.  So I just wanted to make sure that that point is made because sometimes it feels like there's a bit of a war between the home birth centers and the hospitals, but there is a place for everyone, and we have to come together to solve this issue because it's too pervasive.
Kristin:  I completely agree, Shaelina.  So what are your top tips for self-advocacy for women in pregnancy knowing that – I mean, time is so short with prenatal appointments, especially with OBs versus a homebirth midwife that may take much more time or even a certified nurse midwife within the hospital system.  If you have ten minutes, you know, what are the key points discussion-wise with your provider?
Shaelina:  This is a good question.  Let me think about this for a minute.  Intuitively, I want to say use your intuition, and I think what was really important for me when I was searching for different providers was feeling a sense of comfort and support and communicating my desires and my needs for my birth experience and my pregnancy experience and making sure that I was feeling heard and respected in the birth room or in the doctor's office or with your midwife or with your doula, whoever it is.  And I would also say it's important to speak up if you are feeling any kind of inconsistency, any pain, anything that doesn't feel right.  Say something.  We don't know – or a lot of moms, especially new moms, don't know that not every single examination or test or procedure is necessary.  So as a doula, one of the biggest tools that I have still used, not just in the birth work space, but in almost every decision I have to make, is a tool called use your brain, and it's an acronym, BRAIN.  Are you familiar?  I'm sure you are.
Kristin:  Oh, yes.  We use BRAIN all the time.  Amazing.  Please explain to our listeners.
Shaelina:  Sure.  So B is for benefits.  So any time you're considering whether or not you should do something – for example, a test or a procedure related to your pregnancy – use your brain.  What are the benefits?  That's the B.  What are the risks, R?  What are the alternatives, A?  What does your intuition tell you, which is one of my favorites.  What's your I?  And what happens if you do nothing?  And I think that is one of the most powerful tools that I got from my doula training, and I love to empower other moms with because you're going to use that not just in your pregnancy and birth experience but for every aspect of motherhood from here on out.  Especially for moms who've never had a baby before, you don't know what to do.  And I don't want to say you can't trust everyone, but it really helps to be able to outline your informed consent.  It's classic informed consent.  You have all the information that you need, and you can make a decision on how to move forward given all of those factors laid out on the table.  And so I would say always, always, always use your brain and make sure that you're being listened to.
Kristin:  Right.  Because without informed decision making – of course, emergencies are a different situation, but birth just ends up happening to you, and that's when my clients may feel some shock, some perinatal mood disorders may creep in.  They just felt like it wasn't in their control, and even talking through things for any potential intervention make a huge difference.  And of course, that continuous support of a doula, regardless of outcome, also helps improve satisfaction with the birth experience.
Shaelina:  That's so true, and you made me think of how important it is for the emotional state of the birthing person to be as calm as possible.  And that's why I think having a doula in the room with you is so, so important because you immediately feel this sense of security.  It's like a sister, if you will, in your birth experience, like a big sis or a mom, and having that informed decision-making process just calms the fear.  We're so scared of the unknown, and it's really hard to give birth to a baby if you're in fear.  Your body is not able to open and allow the baby – allow your body to do what it does, allow your baby to pass through, because you're tense and tight and scared.  So using these tools and having a doula in the room and having the support postpartum, just the ease that it gives you as a mother is – it's underestimated, I think.  Undervalued.  It's so important.
Kristin:  I agree completely.  So how can our listeners connect with you?  I know you mentioned you're all over social media.  You've got an amazing website.
Shaelina:  Yes, please follow us.  We're on Instagram and Facebook @hellosevenfoundation.  I would love to connect with you on LinkedIn, so please find me a linkedin.com/in/shaelina, just my first name.  And please visit us on our website.  We have, like I mentioned, the Black Rodeo coming up, which is going to be a great opportunity to network and meet in person.  We're in the process of planning a gorgeous gala in Atlanta later this year, so stay tuned for that.  On our website, you can sign up for our mailing list.  And we are cooking up some really fun and exciting ways to partner with doulas and other birth support providers with donors, with historically excluded entrepreneurs, with all of the populations that support our work and care about our mission.  So sign up for our mailing list so you can stay tuned and get alerted when those opportunities come through.
Kristin:  I'm here for it.  Thank you so much for all of the important work you're doing.
Shaelina:  Amazing.  Thank you so, so much for having me, and I will see you in about a month.
Kristin:  Yes, can't wait!
Thanks for listening to Gold Coast Doulas.  Follow us on Instagram, Facebook, and YouTube.  If you like this podcast, please subscribe and give us a five-star review.  Thank you!  Remember, these moments are golden.