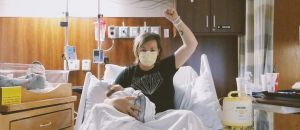 We have seen so much strength and resilience from our clients and our subcontracted doulas within the last year. Being pregnant and birthing in a pandemic is no joke. Gold Coast has supported over 200 families during this time. We are so thankful for the trust they placed in us.
Our birth doulas have worked in hospitals through most of COVID and our postpartum doulas have safely worked in homes supporting families with day and overnight infant care. Families need support now more than ever before.
Gold Coast Doulas moved all of our classes to the virtual format in March of 2020, and they will remain virtual until COVID numbers decline and it is safe to teach in-person. We have been creative with the virtual format and it allowed us to dream bigger than our own footprint of West Michigan. Download our FREE guide to birthing confidently during a pandemic!
If you are interested in more birth and baby planning resources, be sure to register for one of our FREE live virtual workshops on February 23 or 26th. More updates to come in the near future. Stay tuned!